We're experiencing a huge craft revival. It reflects a renewed love of the handmade, but it's also about rediscovering designs that are simple, useful and long-lasting.
Craft has been a part of British life since prehistoric times, when pottery was mostly homemade, and hand-woven woollen textiles shielded us from the elements.
Many types of craft have been made in Britain over the centuries, but the ones that have stood the test of time are the simplest and most functional. Often, they've been made from home-grown materials, so learning about them can help us to understand our landscape and history. Take basket weaving, which may be the world's oldest craft. Our native plants – such as hazel, willow and rushes – were once widely used for weaving baskets. These were the most common form of packaging in olden times – the historical equivalent of plastic cartons and cardboard boxes.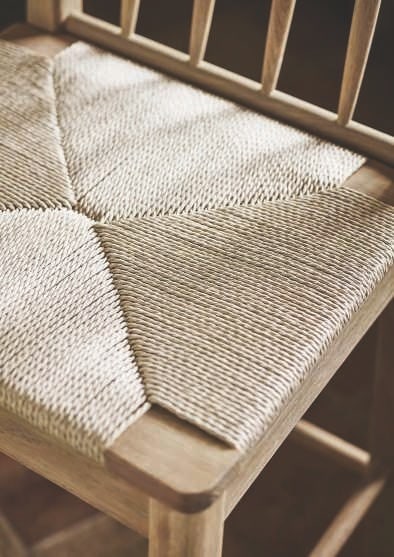 Up until a century ago, most villages would've had their own weaver. There were endless different types of basket for everything from transporting bread and linen to catching fish, trapping birds and carrying bricks and coal; the craft helped, quite literally, to build Britain. The earliest potters used basket 'moulds' to shape their vessels, long before the potter's wheel was invented. Not many ancient baskets survive because they were used until they fell apart, but today's versions are made just like they were long ago; of all crafts, this is the one that's changed the least.
Woodworking is another British craft that has stood the test of time. Native hardwoods like oak, elm and beech lent themselves to being carved into furniture, bowls and spoons, and, as with basket weavers, villages would once have had their own wood-turner. By the 18th century, handmade timber furniture was one of Britain's biggest exports. This tradition had a huge influence on the Arts and Crafts Movement and continues to shape our tastes today; modern makers are reviving interest in wood as a sustainable, long-lasting material.
Many of our rising furniture designers train at Buckinghamshire New University in High Wycombe, a centre of chair-making for centuries thanks to its beech woodlands (the area is the birthplace of the rustic Windsor chair, and lends it name to Neptune's Wycombe collection, which began with a dining chair).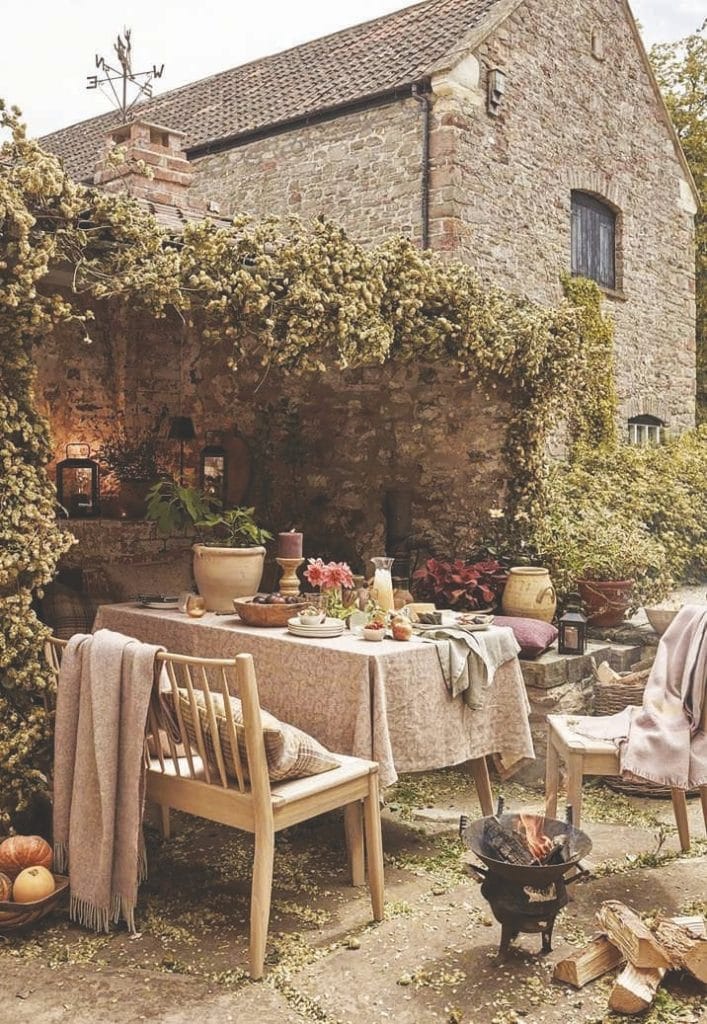 While craft is essentially about the handmade and the small scale, there are times when it has crossed over with bigger industry. With pottery, for example, factories like Wedgwood showed how traditional craftsmanship could be combined with thoughtful, ethical mass production. Ironmongery was also initially a homespun affair, with local blacksmiths making basics like tools, cooking pots and nails, but it was transformed by the modern postal service, which brought a huge demand for letterboxes, door numbers and knockers. The change drove craftsmen to be more creative with their ideas, proving that industrial methods can help old skills to thrive.
Perhaps one of the most interesting materials crafted in the UK is wool. Woollen cloth powered Britain's medieval economy and was often referred to at the time as 'white gold'. Everyone from peasants to wealthy landowners kept sheep, whether for cottage weaving or large-scale trade. It's sometimes said that the roots of Britain's class system lie in this industry, as it was much easier for landowners with big flocks to sell high quantities of wool abroad. Although wool crafts declined after we began to import cotton in the 19th century, there are still reminders of how powerful they once were. In the House of Lords, the Speaker sits on the Woolsack, a 14th-century symbol of wool's importance to the nation's prosperity.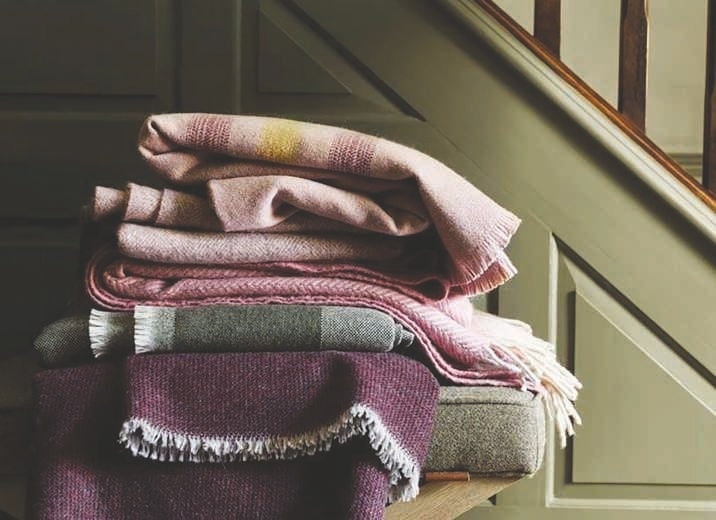 One of England's most well-preserved medieval towns, Lavenham in Suffolk, owes its beautiful half-timbered buildings to fortunes made from wool. And today, a revival of interest in natural materials has brought wool back into the spotlight: Harris Tweed, woven in the Outer Hebrides, is once again in fashion, as are hand-knitted woollen blankets.
Today, globalisation has brought artisan skills from around the world to Britain, ensuring that the craft movement is richer than ever. But traditions like the ones described here help to connect us with our past too. They're even present in the surnames – Weaver, Potter, Turner – that we've inherited from our crafting ancestors.
Article and photos courtesy of Neptune (neptune.com)