Derek Hall Interiors is a small affordable interior design service based in Sittingbourne and covering Home Counties and London. Whatever level of support you require, Derek can help stimulate new ideas to transform your home.
My skill is in considering fabrics, textures and colours in a sophisticated way to emphasise your home's existing elements and provide a considered look that suits your style, from classic to contemporary tastes. I can help you avoid making expensive mistakes by helping you plan and visualise before commencing with a project.
Whether you are looking for colour advice for a single room, help in locating the fabric for curtains or blinds or designing the style, I can assist. Re-framing and re-hanging pictures in different places can be an effective way to refresh existing pieces. Or you may want to renovate a bathroom, reconfigure a garage into a gym, or be undecided on carpet or tiled flooring. I can help.
I specialise in high-quality window treatments, upholstery and scatter cushions. I can provide a design service which includes all aspects. This is a bespoke service with a high-quality finish depending on your needs and budget.
Curtains
These can be made in a wide variety of styles from classic hand-sewn pinch pleat curtains to more contemporary wave or eyelet-headed curtains.
Fabrics
I hold a variety of accounts with some renowned brands in the industry and can help you navigate through the styles, colours, textures, suitability and budget to advise the best solutions for the application.
Fabric covered lathes – These are a smart and discreet way to conceal a track and particularly successful with bay windows. They provide light exclusion and an effective way of projecting curtains in front of radiators.
Blinds
Roman blinds, London blinds, roller and laminated blinds – when space is limited, they can be used and in conjunction with curtains if required. They are ideal for small windows and economical on fabrics.
Curtain poles
A simple window treatment which does not restrict light. They are suitable for most types of room and available in a variety of styles and finishes.
Upholstery
You may be choosing and supplying a fabric to re-upholster and renovate a favourite chair, re-covering dining room chairs or choosing a new sofa. Bespoke headboards and upholstered chairs can add an interesting element to a bedroom. This can be an effective enhancement and needs to be carefully considered with other elements in the space.
Scatter cushions
A variety of sizes and designs can be an effective way of introducing additional texture and colour. Whilst they are a simple element, they anchor and enhance schemes.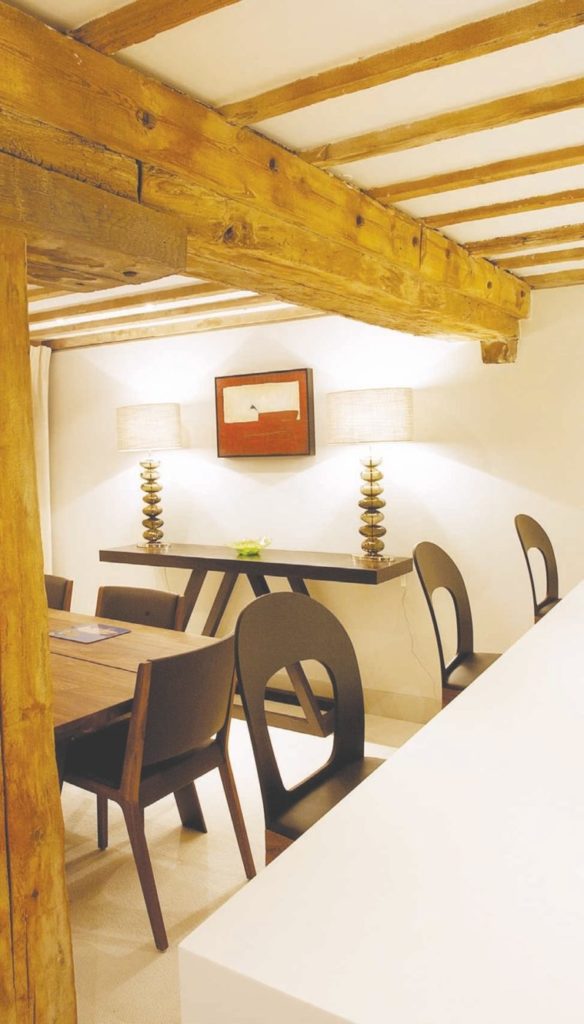 Create a distinct style for your home
I provide a personal, friendly and quality service to meet your requirements, from contemporary to classic tastes. In magazines, online and on TV the array of products and ideas can be overwhelming. I can help you navigate this in a practical way whilst considering both taste and budget. Often suggestions do not fully consider the client's lifestyle along with items that should remain and be incorporated into the scheme. You may only want help with colour. This can be done on a room by room basis. I enjoy combining high street items together with new unique pieces and clients' existing finds that have been accumulated over time. With my experience I can help you create a distinct style for your home.
www.derekhallinteriors.com
Tel: 07796 193679
email: derek@derekhallinteriors.com