Making Something Beautiful
As summer says goodbye for the year, specialist painter and decorator Gary Miller is finishing some outside projects before the days really draw in and the weather deteriorates.
Gary, who specialises in period and country properties, recently redecorated the exterior of 17th century thatched Yew Tree Cottage in Kingsdown near Sittingbourne (which he has also worked on internally) and is now busy outdoors on nearby Hare Cottage, a weather boarded farmhouse, as well as the historic Paydens Pharmacy building in the Colonade at Hawkhurst.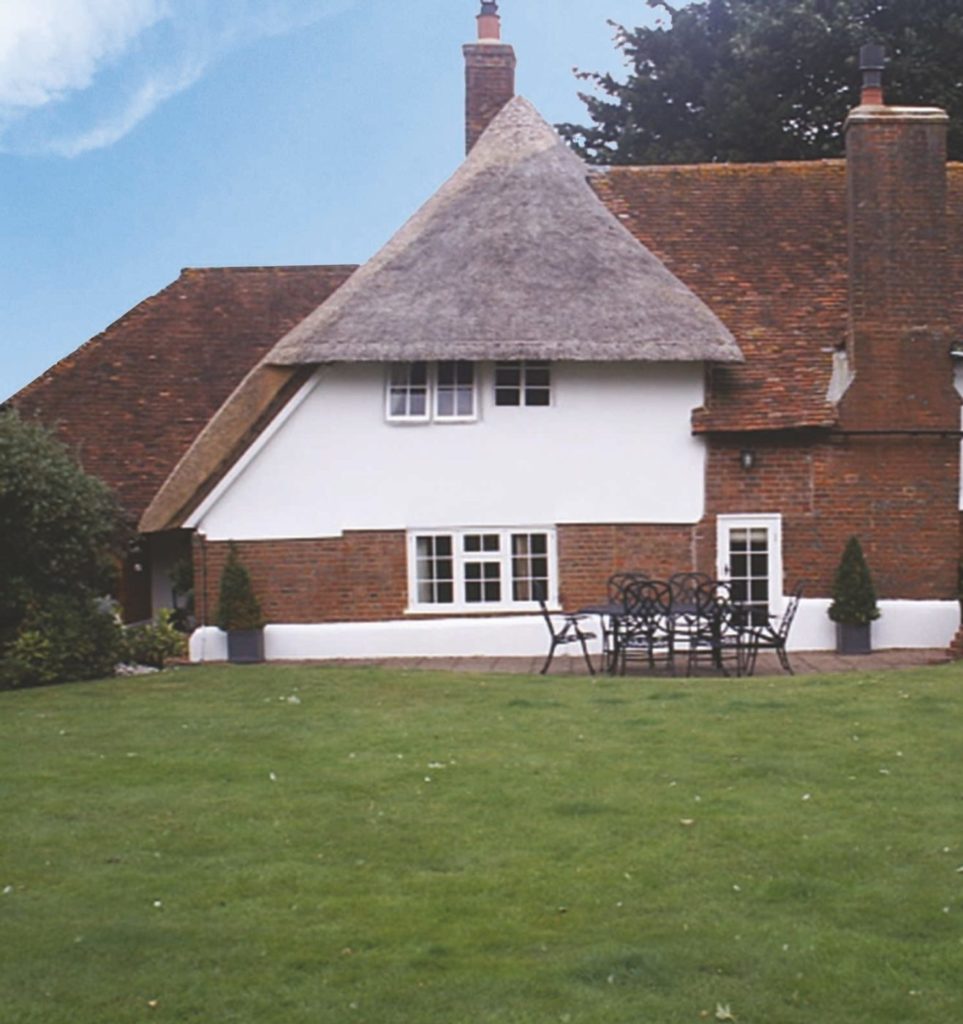 He tries to have interior jobs scheduled for winter – timing is something he discusses with potential clients when he first visits the property he is commissioned to work on, meeting the customer and sometimes an interior designer, to talk about their ideas and what is possible. "I find out what the client wants and also have a good look at the building," he says.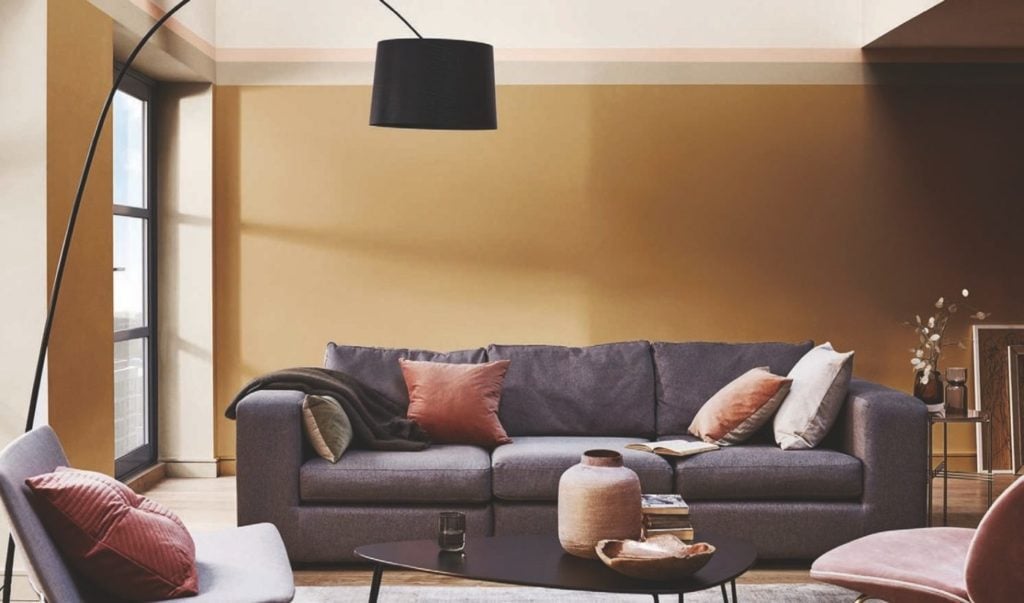 He examines internal beams, for example, as they can be a tricky issue. If they have been waxed or polished, some coverings will not stick to them; or if one beam has been replaced, Gary will carefully consider how to make it blend in with the old.
Once work begins, preparation is key. "That is where most of the work is, though people often don't see it," says Gary. Rubbing down, filling gaps and repairing rotten wood must be done sympathetically on an old building, especially if it is listed.
Some defects are not obvious, such as in window frames, until this work starts. "You have to get back to the good brown timber," Gary says, but doing that on an old building is hard work as burning off is simply not allowed because of the risk of damage. And to plug a draughty gap, he cannot just reach for a tub of modern filler – instead he packs the cavity with small pieces of timber.
Choosing paints is a big decision
Authenticity is something to be balanced against 21st-century considerations: for example, toxin-free water-based paints are now preferred to old-fashioned oil-based for health and environmental reasons. Gary also uses breathable limewash where appropriate, which protects a building without trapping in moisture and causing damp.
In conservation areas, there may be a restriction on external colours. Working in the conservation area of Deal, Gary was told that muted shades were obligatory. On period property, it's always best to check.
Indoors, personal taste can dictate more. Sometimes a client will opt for a modern feel inside, but many prefer a palette in keeping with the age of the property. Most paint companies offer heritage ranges which meet this desire. Farrow & Ball have made their name in this field, but other major suppliers have caught up with the growing popularity of traditional shades and now offer them too. Gary is a Dulux Select Decorator.
An autumnal choice may be for warm and cosy colours such as leaf-turning oranges and reds combined with hues of brownish bracken and bark. This can harmonise with old features or provide a pleasing contrast.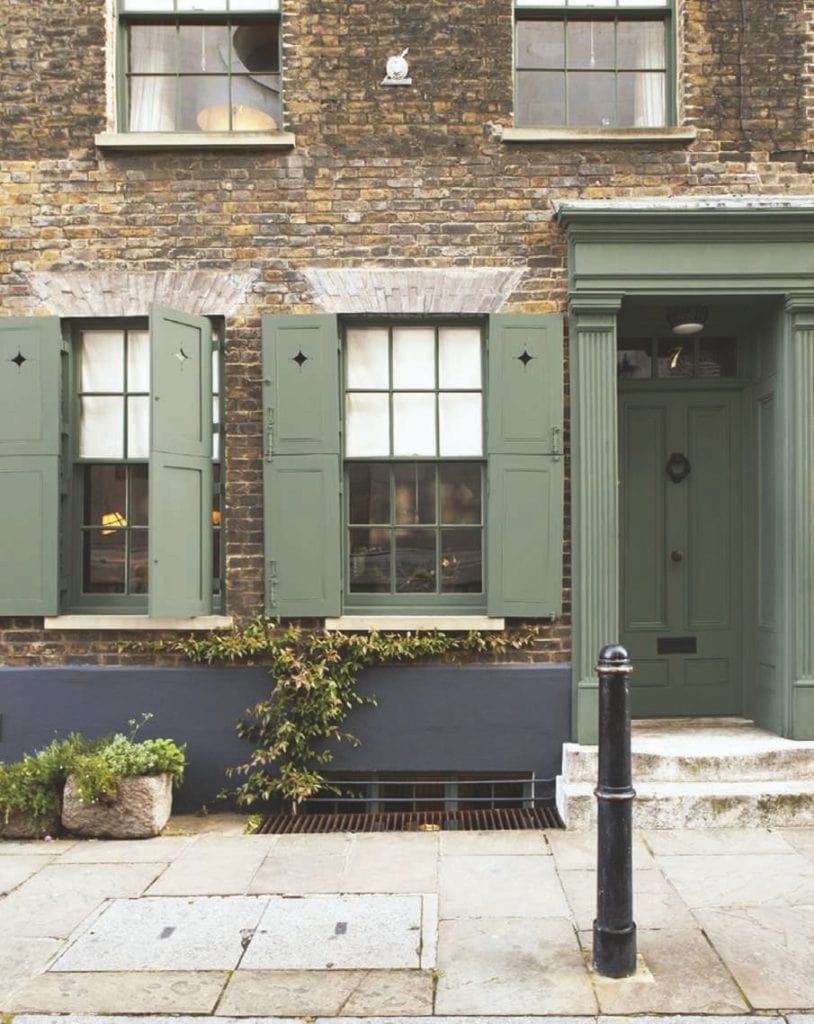 Gary's 40 years of experience will help in these choices, but he is always guided by the client's vision. He travels all over Kent from his Rainham base and is still as enthusiastic about his work as when he first helped his mum redecorate his own teenage bedroom – which led him to enrol on a painting and glazing apprenticeship at Chatham Dockyard.
"I do like going back and seeing a finished room," he says, "If you have made something beautiful, then all the hard work is worth it."
garymillerdecorator@gmail.com, Tel: 01634 235773 or 07971 871433