Ever dreamed of living in a historic castle? Or staying in a lighthouse? How about waking up in a fort with the might of military history all around you, or relaxing on a stately home estate?
You can experience any of these scenarios and more with the Landmark Trust. As foreign travel has been difficult this year there's never been a better time to explore the UK, its geography and history, and the Trust's offer of nearly 200 unique self-catering lets in an astonishing variety of spectacular buildings is the perfect pandemic panacea.
Established in 1965 to preserve special historic places and promote public enjoyment of them, the trust takes on endangered properties, sensitively restores them, then makes them available for holidays.
Guests can enjoy stepping away from modern life – there are no televisions, radios, phones or wif-fi in Trust properties, yet each is comfortably furnished to modern standards.
John Evetts, the Furnishing Manager, says he tries to avoid a 'designer' feel and doesn't want holidaymakers to feel they have to tiptoe around. Many lets are dog-friendly and each has a library of books carefully selected to illuminate aspects of the building or the locality, just as you might expect of a well-read friendly owner.
You can choose from town, countryside or coast, industrial buildings or grand residences. Castles on offer include Cawood in Yorkshire, once a residence of the Archbishop of York and where Cardinal Wolsey was arrested, and the defensive Kingswear Castle near Dartmouth.
Another fortification with very different architecture is the quatrefoil Martello Tower on the coast at Aldeburgh in Suffolk, built to defend against Napoleon's army.
You need to take a ferry to get to Lundy Island, off North Devon, which is a special haven for birdwatchers and those simply wanting a get-away-from-it-all location. The Trust offers 23 properties here, including the lighthouse.
For a brush with royalty, you can stay in Appleton Water Tower on the edge of the Queen's Sandringham estate in Norfolk. When it was built in the late 19th century to provide clean water to the estate, the second floor was reserved as a viewing room for royals and their guests. Now you can enjoy the same views.
Talking of the upper echelons of society, there's an opportunity to experience life on one of the world's most famous landscaped estates at fabulous Stowe in Buckinghamshire, where a stay in the Gothic Temple Folly allows you to enjoy the grounds like a Lord or Lady of the Manor. This circular-roomed structure was built in 1741 for Lord Cobham, a connection which neatly takes us back to Kent if you don't want to travel far…
One of the Trust's most recent projects was the restoration of the Dairy in the pleasant grounds of Cobham Hall (former seat of the Lords Cobham), near Gravesend. It was designed by James Wyatt, one of the most influential architects of the eighteenth century, to resemble an Italianate chapel, and is already proving popular.
Other Kentish locations include a 'must' for scholars and fans of architect Augustus Pugin. The Grange at Ramsgate was designed and lived in by the man himself and has a private chapel and tower. The Trust has returned most of the house to an appearance Pugin himself would recognise, including the intricate, jewel-bright interior. Here, surrounded by his large family, Pugin worked among other things on his plans for the House of Lords.
Back up towards London, the tiny but quaintly perfect Prospect Tower at Belmont Park near Faversham was built as a 'den' for owner General Harris, with grandstand views of rural Kent. It has interesting links with the history of cricket, too.
Closer still to the capital are cosy Obriss Farm near Westerham, surrounded by ancient woodland, and Hole Cottage at Cowden, all that remains of a late medieval timber-framed hall house of high quality.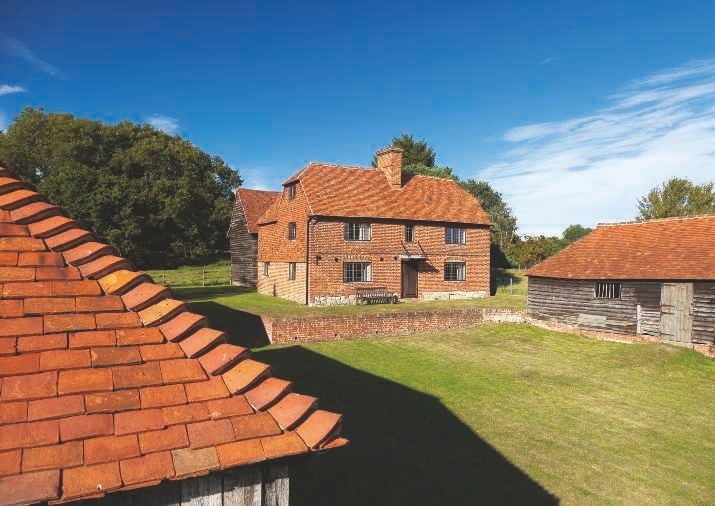 All Landmark Trust properties were closed during the pandemic lockdown until 21 July and now have an enhanced cleaning regime as well as contact-free arrangements. Some were temporarily occupied by nurses, doctors, paramedics and other critical workers for emergency stays, which seems fitting for a charitable organisation that boasts of its properties as 'a national resource'!
Win a copy of The Landmark Trust Handbook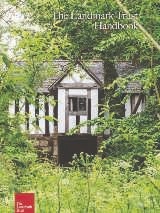 We have one copy of the new Landmark Trust Handbook to give away to a lucky reader of Conservation News Kent. This sumptuous 252-page edition gathers all of the 200 buildings with future projects and a set of thought-provoking essays.
For your chance to win a copy, please email your name, address and telephone number to dawn@conservationnews.co.uk.
Closing date: Friday, 20th November 2020