A guide to Plaster Mouldings
Original mouldings are a desirable asset to any period home, But if you are trying to add new mouldings, or restore ones which may have been lost in past renovations, you need to know what types of moulding may have originally been found in your home.
A huge part of the appeal of buying an old home is undoubtedly the original features. Mouldings have been used for centuries as a device to add interest to interiors – accentuating the light against the depth of subtle shadows cast onto an often vast expanse of surface. On top of their aesthetic uses, some mouldings (such as skirting and dado rails) were also used to protect the walls from furniture damage.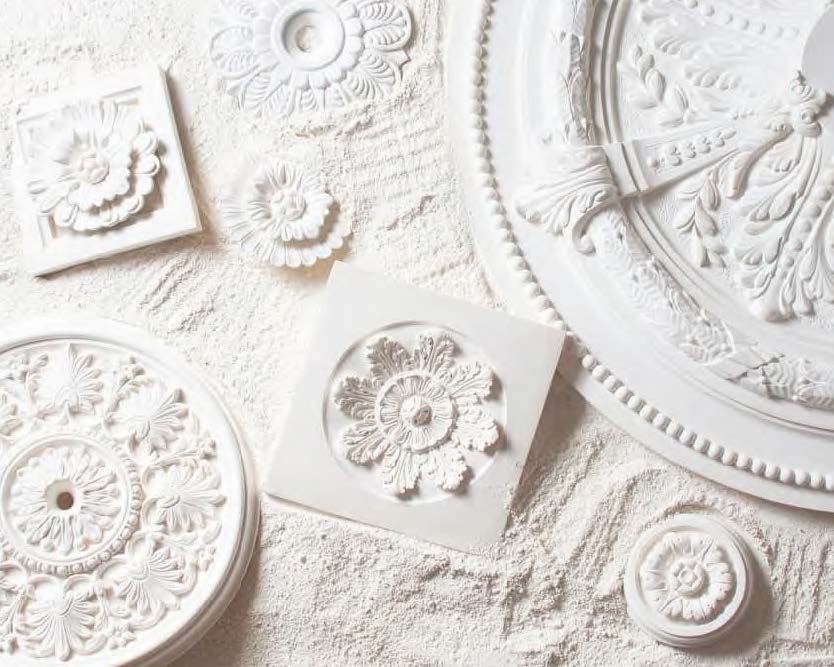 A Potted History
Mouldings add depth and character to walls, but also served a functional role covering unsightly joints – cornicing, for example, hid the juncture between the walls and ceiling, while skirting not only covered that between the walls and floor but helped protect plaster walls from impact.
The period in which your home was built will likely give you clues to the material used, and perhaps the profile and style of enrichment (decorative detailing such as 'egg and dart') if any. Wood was originally used, but plaster became the a popular choice for the Georgians. Plaster cornicing was run in-situ, applied to walls whilst wet, with templates (running moulds) run across to create the desired profile. (Papier mâché was sometimes used, too.) Enrichments could be individually cast and applied (painstaking stuff) and the 'public' rooms usually featured a house's more ornate work.
Damage and Repair
Mouldings are easily damaged by everyday wear and tear and are often a casualty of renovation work.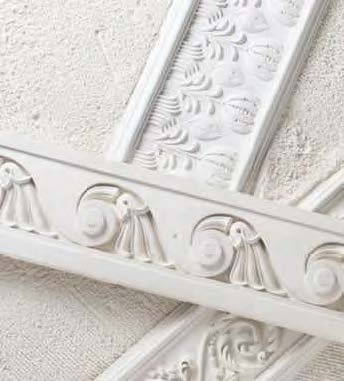 What to look for:
Missing sections
Loose items
Damp, rot and infestation
Chips, splits and other damage
Heavy paint layers
Wherever possible, original mouldings should be retained and repaired. Care needs to be taken so as not to dislodge sections and fragile detailing should be supported and protected during building work.
With major repairs, it's a good idea to call in a cornice and/or plaster specialist. The cost and time involved in getting a professional in depends on the complexity and the material used.
A Blank Canvas?
If interior mouldings have been ripped out it can be difficult to know where to start. The best place to begin is looking in neighbours' homes. Alternatively you could take inspiration from similar homes, research local era styles, and source your own cornicing. There's a wealth of off-the-shelf options available and many companies will categorise their products into eras to help with specification.
Do Your Research
Not all rooms in a house had mouldings, so adding inappropriate ceiling roses and cornices can ruin the authenticity of your home. A bit of detective work can often reveal evidence of where mouldings have been. When wallpaper is stripped, parallel lines of paint on the plaster and patched nail holes may the show the position of a long lost dado or picture rail.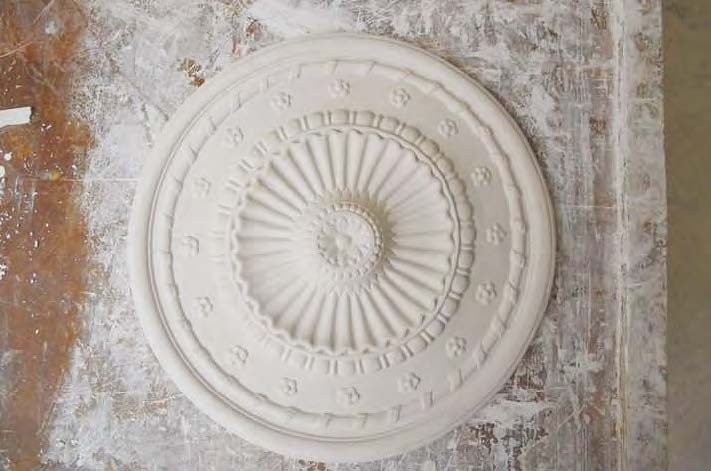 Date Your Mouldings
Georgian
Georgian mouldings can vary considerably. One of the main features of cornices of this period is that they projected down the wall and across the ceiling at equal distances. Deep wall friezes were also popular. Ceilings often featured ribbons and swags, Classical figures and urns. Other decorative devices included dentils and egg and dart patterns.
Victorian
From the 1850s 'fibrous plaster' allowed for large complex cornices to be cast in one piece prior to fitting. Cornices were very ornate, featuring flowers, fruit and vines. Ceiling roses were at their height during this period.
Post-WWI
World War I marked the end of decorative plasterwork in most homes, paving the way for starker, simpler lines, often with a simple cornice and perhaps a matching centrepiece.
Art Deco
Bold, chunky designs are typical of this era – and decorative mouldings are no exception. Strong, stepped designs feature heavily in both skirting boards and cornicing, whilst sweeping yet solid curves were also popular. The materials may also reflect trends of the time, with polished black and white finishes being much sought after.
Useful Contacts