An Expert's Eye on Lighting
A favourite subject amongst interior designers and writers alike, there's a lot to say (and a lot that you can read) when it comes to lighting your home.
To help you wade through all the advice, we asked interiors and lifestyle journalist, Claudia Baillie to bring together all the knowledge she's garnered over the years into one, whole-home guide.
I've been writing about design and interiors for a long time now, and one of the most rewarding aspects of the job is interviewing experts about what has turned out to be a huge range of varied and fascinating topics. Some of the most interesting conversations have been about lighting, and below you'll find the most useful tips I've learnt over the years.
Throughout your home
The overarching advice is that it's a good idea to install dimmers in almost every room of the house; this creates flexibility and allows you to change the mood in an instant. Try to install lights on more than one circuit too, as this gives more control.
Living and dining rooms
Combining feature pendants with table and floor lamps as well as wall sconces creates layers of light. This makes a space feel much cosier and will ensure there are no gloomy corners.
One pendant looks good, but several grouped together creates real impact, especially in a larger room or over a dining table. Choose the same or similar designs and hang at different heights to form a decorative cluster.
Not all light sources need to be seen; discreet, low-level lighting that washes up walls is a great way to enhance atmosphere, and illuminating shelving or under wall cabinets using concealed LEDs provides additional lighting that adds depth to a space.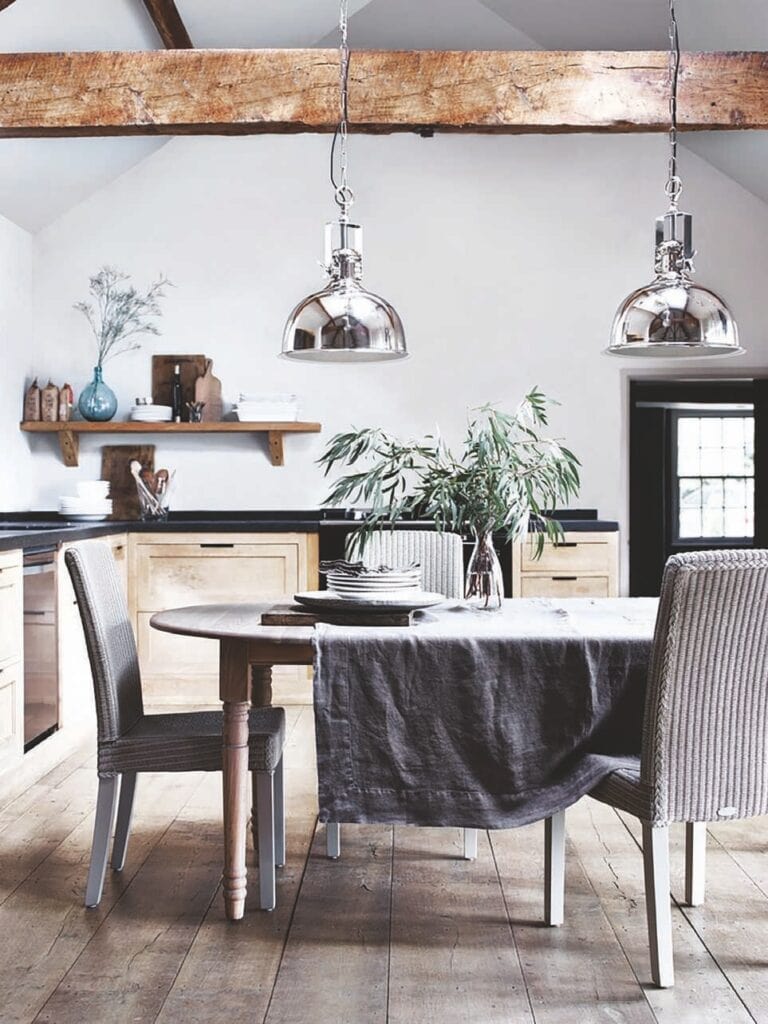 Hallways
A statement light creates an incredible first impression and, in an area where you don't spend lots of time, you can afford to be bold with your design choice. If the ceiling is low though, avoid pendant lights as this can make a space feel smaller – instead, use a table, floor or wall lamp to make your statement.
In a long space, install switches at both ends so you're never left in the dark. Illuminate the first section of a corridor, then leave a shadow, then place another light beyond that. This will draw you through the space and make it feel more inviting.
And know that layering light works well in the hallway as well; highlight artwork and decorative architraves with directional lights, and use table lamps to create a gentle glow.
Kitchens
Ceiling and spotlights are certainly necessary, but they can cast shadows over your preparation area and they don't always create a particularly cosy atmosphere either, so don't rely on them as your only light source. Try incorporating low-level LEDs under wall units or even behind glass splashbacks which will give an even wash of light.
Directional light is a good option too, and wall-mounted angled lamps or even a desk lamp on your work surface can work as well as any fancy scheme.
Pendants will come into their own in zoning your kitchen: hang a row above a table or kitchen island to define an eating area. Choosing rattan or fabric shades or a more curvaceous shape will introduce a softer element to an angular kitchen too.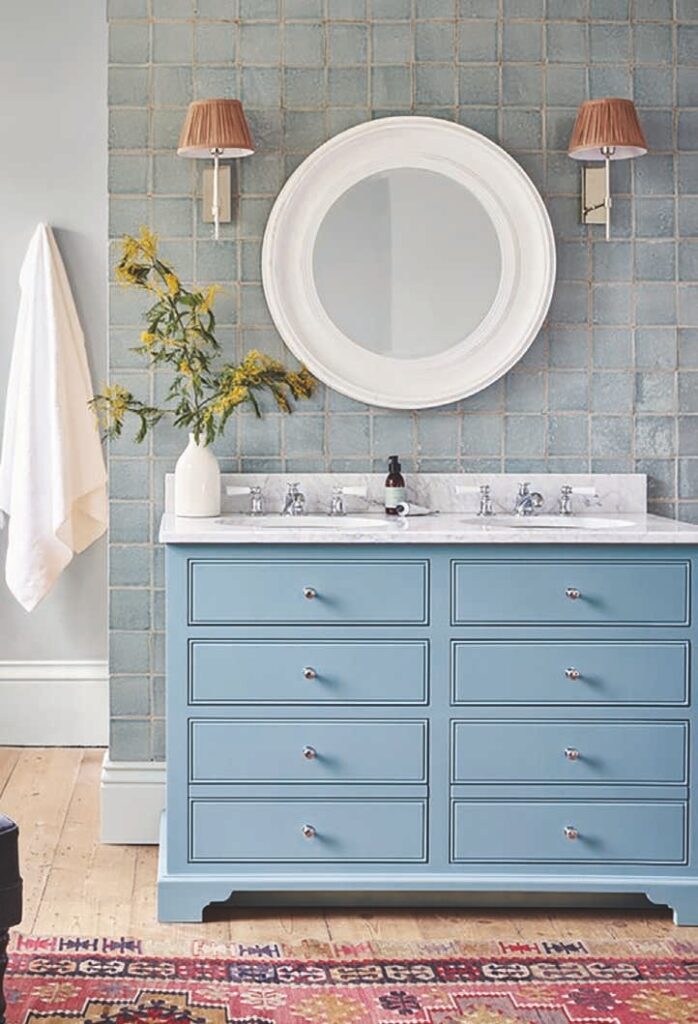 Bathrooms
Task lighting is essential; backlight a mirror or use wall-mounted lights either side to highlight your face.
LED lighting can be used to illuminate shelves, steps, recesses or other design features, and a strip under a mirror cabinet can give the illusion that it's floating. The key is to conceal the light so it casts a low-level glow.
Highlight a wall of textured tiles to create an interesting focal point or use spotlights installed into the floor to up-light behind the bath if yours is freestanding, which will add to the feeling of space.
The most important thing when lighting a bathroom is that fittings must have the correct IP (ingress protection) rating so they're safe in wet areas – like Neptune's Hanover wall lights.
Bedrooms
Most bedrooms have a ceiling light, which is great for general tasks, but it may also flatten the ambience. A combination of task, mood and general lighting will create a softer feel and greater flexibility.
Bold bedside lamps with sculptural bases and decorative shades can add real character to a room, or hang a pair of interesting pendants either side of a bed in place of a central pendant. Angled task lamps are great for bedtime reading and can be directed at the wall for a more diffused light.
Lighting can look amazing integrated into fitted joinery; use LED strips above and below a wardrobe. Up-lighters can be used as well to illuminate architectural features or the texture of interesting fabrics, adding richness and depth.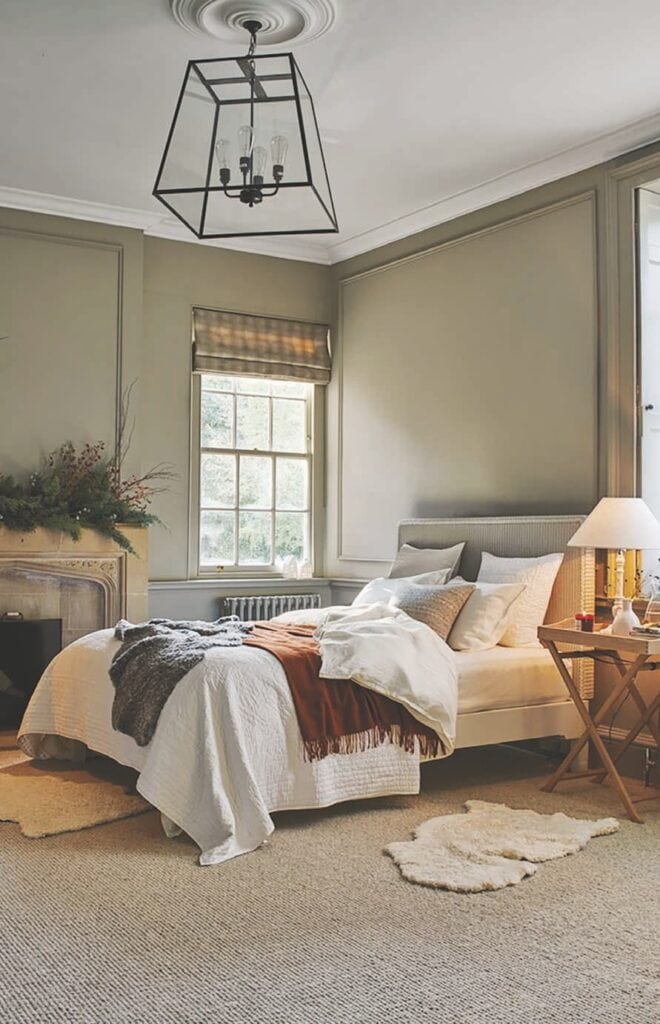 Outside and in the garden
Place outdoor lights strategically so they illuminate a tree or a sculptural plant, and think about leaving some dark areas as shadows add atmosphere. Try to conceal the fittings so all you see is the radiant light. Discreet rope lights under the lip of benches or decking define edges and give a gentle glow.
If you have large glass doors, illuminate the far wall or fence with an up-lighter. This means you'll see the light rather than a reflection in the glass, avoiding a 'black hole' effect.
Windproof hurricane lamps can add as much atmosphere as complicated lighting systems. Hang different sized lanterns and remove single bricks from walls to create nooks for tea lights.
Living and dining rooms