What are the key ingredients in the recipe for success when you are creating an outstanding dish, a unique dining experience or a restaurant with just the right ambience?
COVID-19 Lockdown update:
The Curious Eatery are operating at the moment for delivery and collection,
please see their offering at:
https://goodeats.io/TheCuriousEatery
The online store is open From Sunday to Wednesday 5pm
for all pre-orders for the upcoming weekend.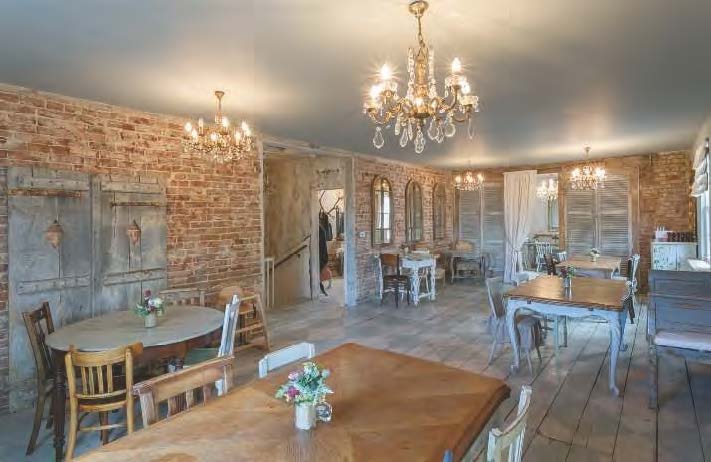 It's a question many budding restaurateurs would love to know the answer to. And one that sadly remains elusive, as the formula that is successful for one establishment can be a total fail for another. Two ingredients that are key to success in this instance are Lesley and Nicole – sisters who grew up in Botswana, trained at the Silwood School of Cookery, Le Cordon Bleu, in Cape Town, and who have a natural inquisitiveness and passion for extraordinary foods influenced, by many different world cuisines. Lesley describes their keenness for experimenting with different flavours from afar but using great local produce, along with a love of feasting and a curiosity to create combinations, that result in 'sunshine food' – now there's a lovely evocative expression.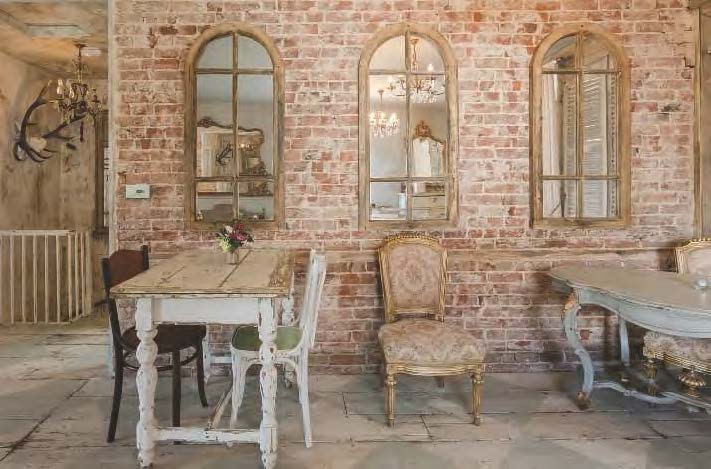 These ideas come together in their wonderfully quirky and refreshingly unstuffy bistro-restaurant in Kent, the aptly named 'Curious Eatery'. It has been established in what was the village pub in Boughton Monchelsea, just outside Maidstone. The Albion Inn, was one of the casualties of the closures of country pubs that has blighted rural communities over the last couple of decades. They have breathed new life into the old inn and reignited the community spirit by re-establishing the eatery as a centre for dining, meeting over a coffee and cake, or relaxing with a drink in the sunny garden in warm weather.
Walking through the doors of the fairly ordinary looking Albion Inn is a bit like falling down the rabbit hole in Alice in Wonderland, you enter an alternative world of individual and original style that gives shabby chic a run for its money. Delicious aromas issue from the kitchen, unusual animals including white rabbits feature in the artwork on the walls, comfortable up-cycled furniture invites you to rest your bones to enjoy some fine food, and the excellent staff extend a very warm welcome. It all combines to create a truly convivial atmosphere.
Nicole is Head Chef, but both sisters take turns being in the kitchen and front of house including admin responsibilities, as they recognise how important it is that there is a good relationship between the two areas of the business. Both sisters went to college to study hospitality and events prior to attending the famous Cordon Bleu school, and have worked in many hospitality positions around the world, so they know the two areas of the business must work seamlessly together to achieve a harmonious result.
There's plenty of space for dining, both on the ground floor and upstairs as well, where you can enjoy the delights of an exciting menu, which is a fusion of traditional foods and flavours from Botswana, South Africa – which includes Afrikaans and Cape Malay spices – and also British and European dishes. Lunchtime choices range from mouth-watering Confit of Duck Cassoulet with Toulouse sausage, African Goat Ragu, Bubble and Squeak with poached eggs, or for the more traditionally-minded the Curious Burger or Fish and Chips. The dinner menu has more exciting treats on offer like, Land and Sea Snail Crumble, Crispy Bombay squid, Decadent foraged mushroom and truffle tartlet or Tuscan chopped chicken livers on homemade milk loaf. They also have a Malva pudding dessert, a traditional South African recipe that has never come off the menu. There's something for everyone's taste on offer.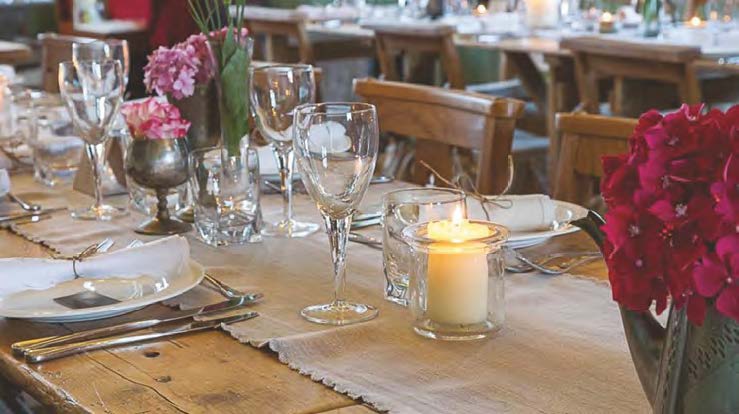 Nicole and Lesley work with Chef Ollie to create culinary masterpieces for the eatery. Nicole previously worked with him on Richard Branson's private island, and he also worked in Tom Kerridge's restaurant 'Hand and Flowers' so he brings his own undeniable talents and experience into the kitchen to complement the sisters' flair. Most of the original team that started work in the Curious Eatery four years ago is still complete, and Lesley describes the huge commitment and hard work of these original team members and some new youngsters as being a vital part of their success.
Not all the dining is confined to the walls of the eatery, they also run a thriving catering business for weddings, corporate and private functions that they refer to as Outside Feasting. As well as the very popular Secret Supper Clubs, which are occasional clandestine dining events that there is a long waiting list for.
Lesley explained, 'we relish the challenge of creating bespoke and tailored events that are all about what individual clients want. For instance, there are no set menus and we don't impose our ideas of what a wedding should be. Instead we are open to ideas of any kind of food, location or event that a bride and groom may want for their wedding and then we do lots of research to build a menu around foods and significant ingredients that are special, and have meanings for them as individuals. It's very satisfying to see the look on peoples' faces, to see how delighted they are. Then you know you have done your utmost to give them a very special experience. That's what the Curious Eatery is all about.'
To find out more visit: thecuriouseatery.co.uk or call 01622 299359.
COVID-19 Lockdown update:
The Curious Eatery are operating at the moment for delivery and collection,
please see their offering at:
https://goodeats.io/TheCuriousEatery
The online store is open From Sunday to Wednesday 5pm
for all pre-orders for the upcoming weekend.