Finding the Perfect Fireplace for Your Period Home
Don't you just love spending a cosy evening curled up by the fire? As the nights draw in, many of us retreat to the fireside to bring a little cheer to the grey skies, and having the right fireplace to suit your home can make or break the 'hygge' factor in your property.
For many period homes, the fireplace is and always has been a key feature. It's possible therefore that yours is an original, or at least a sympathetic reproduction. However, if you've recently moved into a house with an original fireplace, or if you've simply never got round to paying yours much attention, it may be that it's in need of some TLC.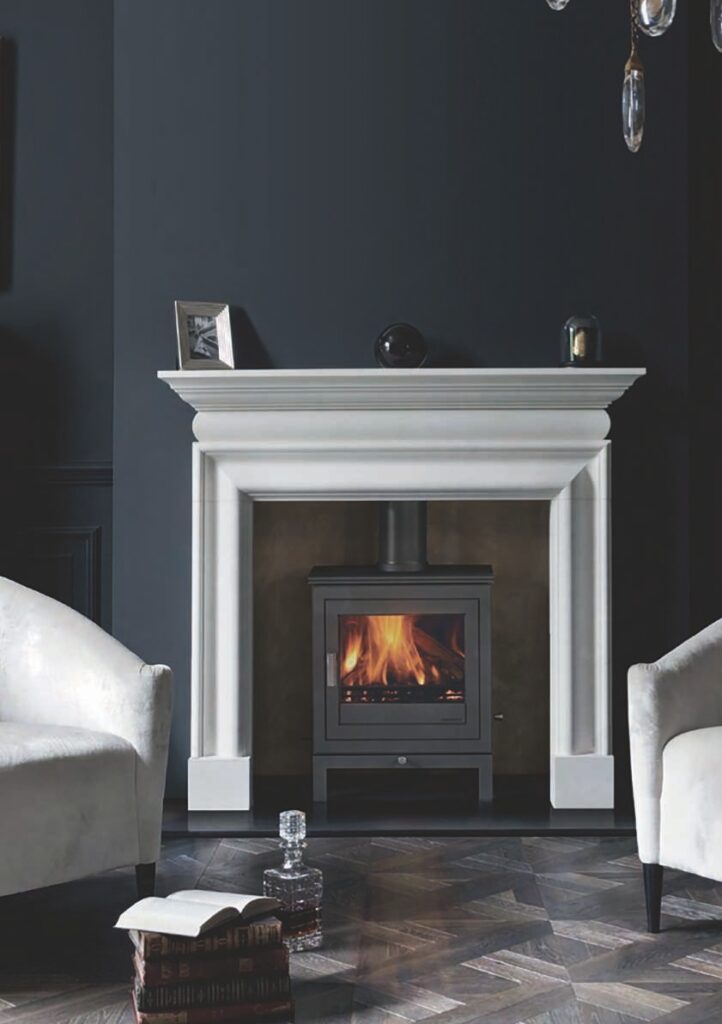 Maintaining Your Fireplace
Original fireplaces in older properties are often cast iron, as these first became popular in the mid-19th century, thanks to their superior heating properties (prior to what we think of as a fireplace, domestic heating was usually by way of an iron 'basket' on legs, which did little to heat the home and was a great producer of smoke).
Unfortunately these are often poorly maintained and even painted over, but bringing them back to their former glory may simply be a case of stripping back old paint, cleaning the iron with white spirit and bringing back the shine with black grate polish (remembering not to use water in the cleaning process, as cast iron can rust on exposure to moisture). If your fireplace is beyond a simple refurbishment, then contact your nearest fireplace company for advice because, as with any original feature, great care should be taken with extensive refurbishments.
Replacing Your Fireplace
If, however, your fireplace is beyond repair, then you have 3 choices:
Source an original antique fireplace
Install a replica cast iron fireplace
Opt for something entirely different (more on that later)

Sourcing an original can be a tricky task. Your first step should be to hunt out old photographs of your property to get an idea of what you're looking for, or speak to any neighbours who still have the originals in their homes to better understand the styles you're after. Antiques dealers are probably your best bet for sourcing the fireplace itself, but specialist fitters may be required to make sure the installation is both authentic and up to code.
You can quite easily maintain the desired aesthetic without going antique however, as many fireplace showrooms offer fantastic period style fireplaces made brand new!
In fact another consideration, and one that can be made far simpler with a modern reproduction, is whether you actually want to keep your wood burning fire or replace it with a gas or electric version. Ideally we'd probably all like the roar of a real fire to snuggle up to, but with some parts of the UK now designated Smoke Control Areas it may be impossible for you to use certain combustibles. If you're concerned about this, then contact your local council for guidance.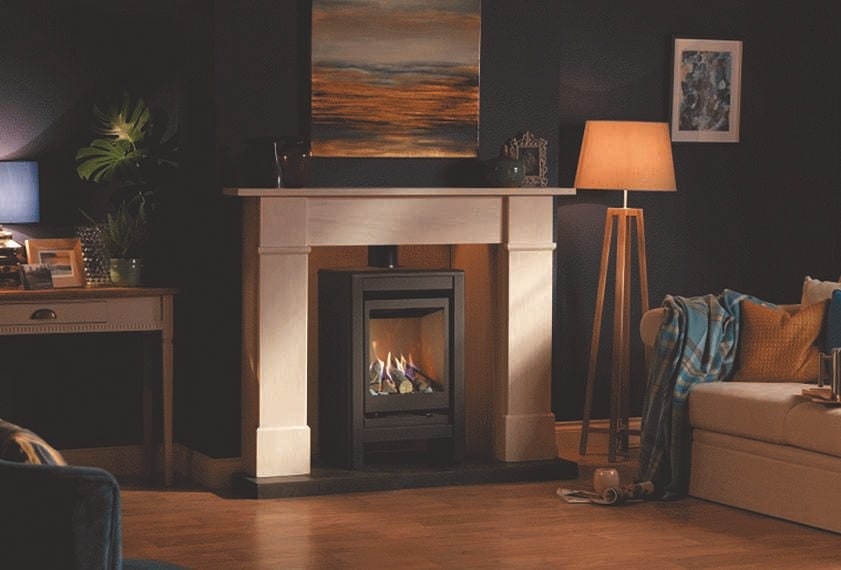 Having said that, a gas or electric fire can look great (or grate!) within a traditional surround so if, for any reason, you decide against a wood burner, it really isn't the end of the world.
Alternatives to Cast Iron
Of course not every period home has, or suits a cast iron fireplace. Many 19th and early 20th century homes favoured stone or wooden fireplaces and these, whether originals or replicas, can be absolutely stunning.
For example, both the Georgian and Victorian periods were marked by a love of extravagance, and fireplaces were the perfect focus for this opulence. Skilled craftsmen were employed to carve elaborate stone or marble designs of such outstanding beauty that the original patterns and moulds are often still used today. One look that dominated in the first half of the 18th century was the Palladian style, which was heavily influenced by Graeco- Roman architecture. With scale columns and delicate fluting, often rendered in marble, these fireplaces are perfect in Georgian homes, particularly ones that have large and centrally located hearths.
Another popular style, and one more suited to newer period homes, is the classic Art Deco look. Usually constructed on a fairly simple wooden framework, Art Deco fireplaces were all about the tiles, with their distinctive geometry and bold colours epitomising the lavish aesthetic of the early 20th century.
Wood Burners
If your old fireplace has been boarded up, your interior layout is much changed or you would like a wood fire without worrying about your carbon output, then a wood burner may be the best option for you.
Unlike traditional fireplaces, wood burners can be placed almost anywhere in a room and the right model can be far more compact, without losing the wonderful warmth of a real fire.
New wood burning stoves are fully compliant with the latest clean air legislation and give off maximum heat with minimum fumes, so make sure that you go to a reputable installer for your product. The new technology employed in these models is so good that it often complies with the requirements of Smoke Control Areas, but again it's best to check with your local council before going ahead with your purchase.
Surrounding Décor
Finally, an original fireplace or authentic wood burner is as much about style as it is about performance, so make sure that the surrounding décor hits the right note. Consider the period of the fireplace itself and choose a design scheme to match. If you're lucky enough to have an inglenook, make it a cosy and welcoming space that matches and enhances the period feel of your fireplace.
We recommend adding a hot chocolate, a slice of cake and a copy of Conservation News to finish off the look, but that might be just us.