Louise Tomlin went to meet the master metalworkers that create stunning structural steelwork.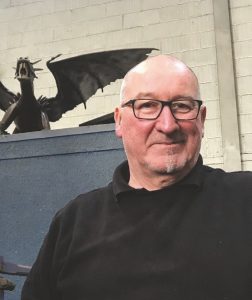 Their eclectic range spans stylish staircases, beautiful balconies, gorgeous gates, security grills and restoration projects. And that's not all, they also produce imaginative works of art, sinuous sculptures and bespoke furniture – it's all in a day's work for Eastwell Ironworks.
It's difficult to believe these metal masterpieces start life in an unassuming workshop in New Romney in Kent, but that's no surprise when you meet Leigh Smallwood who started the business back in 1997. He's a modest man, who plays down his artistic abilities, explaining that when he was at school he was never considered any good at art, in particular the traditional skills like painting and drawing, so unfortunately he was not encouraged. Later however, he discovered that he could fashion things in three dimensions from clay and that's where his love of making things began.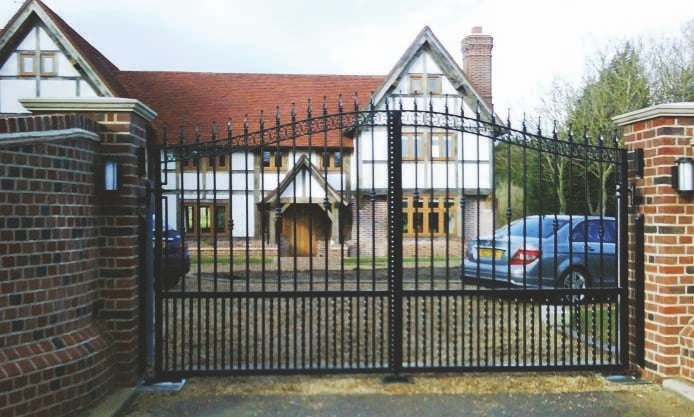 This burgeoning sculptural talent was reinforced when he took up an apprenticeship as a boilermaker at HM Dockyard Chatham, where for 4 years he learned all he could about working with metal, acquiring the skills of the trade, riveting, shaping and welding, all the while this fuelled his passion for working with this challenging material.
Fast-forward to the present and it's clear that Leigh's desire to create more unusual and exceptional metal objects, rather than the ordinary has inspired those around him.
Over the years, whenever there was a lull in production all the members of the team, particularly the trainees were encouraged to work on a personal project. They were tasked with imagining a dragon and then honing their skills by making it from metal. That's where the dragons come in; they've been adopted as the company's 'pets' and have become part of their identity even appearing in the Eastwell Ironworks logo.
Although, it must be said that the company does also produce, what are considered more conventional products made from metal like driveway gates and fencing, wrought iron railings and garden planters, obelisks and structures. They offer a bespoke service; clients are from a full spectrum of businesses, architects, garden designers, upscale developers and well-heeled homeowners.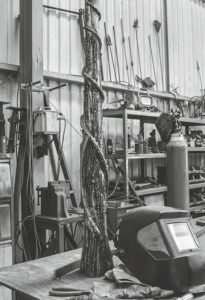 Each commission benefits from the attention of the dedicated team of craftsmen, who can claim blacksmithing, metal fabrication, steel fabrication and wrought ironwork as services they provide.
Projects can be produced from a range of metals including steel, copper, aluminium, brass and cast iron, that can be combined with other materials like glass, timber and stone – all coming together to create beautifully designed, impeccably engineered, functional works of art, forged from fire.
To find out more visit eastwellironworks.co.uk