Indoor greenery can quickly transform the look and feel of any room in your home and as our appetite for houseplants continues to grow, so does the selection on offer.
With autumn on the horizon, waving goodbye to summer doesn't have to mean the end of enjoying gorgeous greenery – invite a touch of the outdoors in.
Hydroponics
Making a real style statement, hydroponics are here to change how we think about houseplants. The emerging trend for growing plants in water is ideal for homes in every shape and size due to the compact nature of planters. They are a low maintenance and contemporary addition which, thanks to LED lighting, will instantly brighten up a desk or any dark corner.
Succulents
If you are short on space, want to add some character to your home office desk, or create the ultimate 'shelfie', these cute-as-can-be succulents in animal pots fit the style brief perfectly. Position in groups for maximum charm. Offering sculptural impact with minimal effort, the cacti planter will help to complete a more industrial look.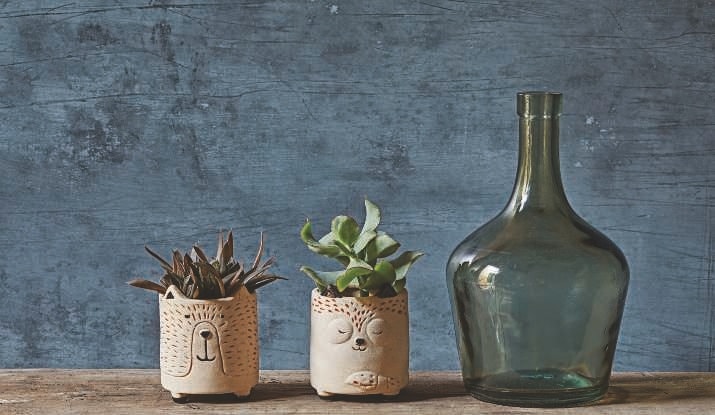 Bromeliads
Next up on the all-new autumn trends list is the Bromeliad, a striking plant with an exotic vibe which feature beautiful arched leaves and produces stunning long-lasting flowers. Set against a block colour backdrop to make this graphic plant really pop.
Terrariums
A terrarium makes a decorative centrepiece on your dining table or an eye-catching welcome sitting atop a hallway table. A closed terrarium creates a humid atmosphere – suitable for ferns and moss. Open terrariums are better suited to succulents and air plants.
Lush and leafy
Bold, leafy plants will lift any unused corner and breathe new life into any space. One large floor plant, such as a Codiaeum, will create a foliage focal point in a smaller room; or style a selection of larger plants for an indoor jungle vibe. Pair with neutral, concrete planters which take on a supporting role to allow indoor greenery to truly become the star of the show.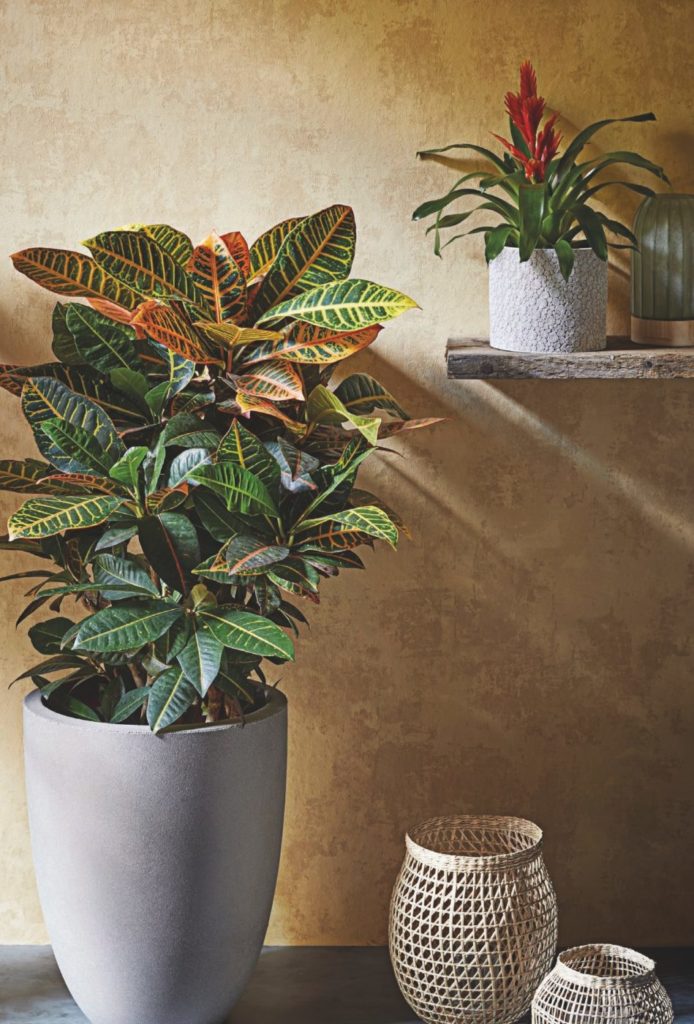 Bonsai
These miniature indoor trees have a distinctive Japanese style and will bring a calming touch of nature into your home. Keep them looking their best by giving them a regular prune and keep them happy with frequent watering to avoid soil drying out. These evergreen plants are ideal for a minimalist style.

Plant expert and Dobbies Houseplant Buyer, Claire Bishop, shares her top care tips for happy houseplants…
Hydroponics
Replace the water every 2-4 weeks
If possible, use rainwater or bottled water
Spray feed the leaves for a nutrient boost
Most plants can be grown in water as long as the base leaf is kept above the waterline.
Succulents
Easy to care for
Position in a bright spot away from direct sunlight
Water sparingly when the compost feels dry
Misting with a spray is the easiest way to water.
Bromeliads
Water at the base of the flower spike
Make sure the roots don't sit in water
After flowering, Bromeliads will produce new plants called pups.
Terrariums
Position away from direct sunlight
Sealed terrariums are self-nourishing and easy-care
To grow succulents and cacti, choose an open terrarium.
Calatheas
Position in a medium or low-light spot
Keep soil damp and mist leaves regularly
Trim brown leaves to encourage new ones.
Bonsai
Position in a bright spot away from draughts
Water often, whenever soil starts to dry out
Prune regularly to maintain shape.