The versatility of kitchen islands. Islands are the epicentre of modern kitchen design, with all other elements revolving around this central point.
In today's homes, the kitchen is more than just a place for preparing meals. It has become the heart of the house, a multifunctional space where families gather, friends socialise, and culinary magic happens.
One crucial element that has revolutionised kitchen design and functionality is the kitchen island. This versatile and stylish addition has become a staple in contemporary kitchens, offering numerous benefits that make it an excellent choice for any home.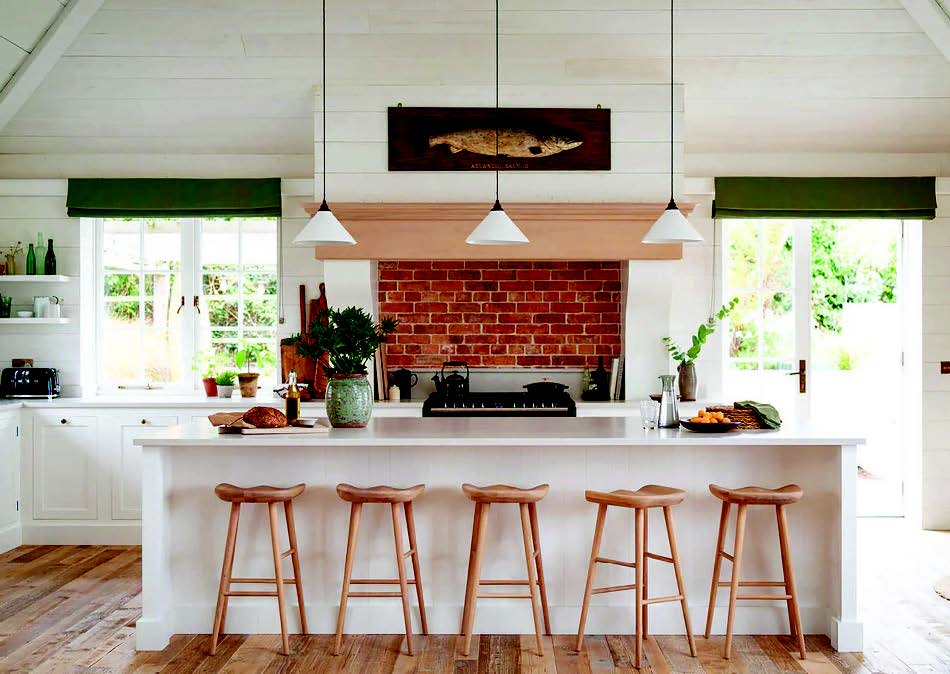 Select your style
Once you've decided how your island will be used, think about its design and style. Do you want multilevel surfaces, specific shapes or edges, built-in seating, semiattached tables or double islands? Islands provide a smooth transition between dining and living spaces, so both fashion and function are important. Given that an island is on display from all angles, plenty of storage is key to preventing surfaces from appearing cluttered.
Is your kitchen classic or contemporary? Farmhouse or industrial? In the case of open-concept floor plans, you'll want to integrate your island style with that of the adjacent living space.
The all-purpose island
The all-purpose kitchen island is the Swiss Army knife of kitchen design. With its open design and ample countertop space, it serves multiple purposes, making it an invaluable asset for any kitchen. From meal preparation to casual dining, the all-purpose island effortlessly blends cooking and socialising. It provides the perfect spot for kids to do their homework while parents cook, or friends to gather around during parties, creating a seamless integration of everyday activities.
The cooking station island
For those passionate about cooking, the cooking station island is a dream come true. Equipped with specialised features such as built-in stovetops, ovens, and even grills, this island allows the chef to do their thing without being isolated from the rest of the family or guests. The cooking station island promotes interaction, as it allows the cook to be part of the conversation while preparing meals, making it an ideal set-up for entertaining.
The breakfast bar island
Busy mornings often leave little time for a sit-down breakfast. Enter the breakfast bar island, a practical solution for quick, on-the-go meals. With comfortable seating and a raised countertop, this island provides the perfect space for a casual breakfast or a quick snack. It encourages family members to start their day together, fostering a sense of togetherness even on the busiest mornings.
The storage haven island
In every kitchen, storage is a critical concern. The storage haven island comes to the rescue with its smartly-designed cabinets and drawers, offering plenty of space to organise kitchen essentials. From housing pots and pans to utensils and small appliances, this island maximises storage capacity while keeping everything within reach.
The entertainer's island
For those who love to host gatherings and parties, the entertainer's island is a must-have. A grand and spacious design makes it an ideal serving station for drinks and appetisers during social events. Additionally, it often features a wine-rack, a sink, and ample counter space, making it a multifunctional mini-bar!
The customised island
Every kitchen has its unique layout and requirements. A customised island offers a tailored solution, perfectly adapted to the homeowner's needs. It can combine various features such as sinks, cutting boards, and even seating arrangements, catering to the specific preferences and lifestyle of the family. A customised island allows homeowners to express their individuality and style while optimising functionality.
Materials
Kitchen islands are, of course, another way to express your aesthetic. You can use reclaimed wood for a cottagecore or period feel, or juxtapose your period property with modern plastics and resins. Marble is a gorgeous choice for an island and is hard-wearing and easy to clean. The choices are endless, so ask a designer to give you some inspiration for your home.
Considerations
It's important to make sure that your island leaves enough room to manoeuvre around the rest of your kitchen. If space is going to be a problem, you can always fake an island with a 'peninsula' – a counter that juts out from the rest of cabinetry, with just enough room to slide a couple of bar stools underneath.
Why get a kitchen island?
Kitchen islands significantly expand the available workspace, promoting efficient meal preparation and cooking. With specialised features, such as built-in appliances and ample storage, they streamline kitchen activities, making them time-saving and convenient additions.
Additionally, kitchen islands break down the barriers between the cook and the family, creating a more inclusive and interactive cooking experience. They're a great way to squeeze extra family time into a busy schedule and, in homes with limited dining space, a kitchen island with seating acts as an alternative dining area.
Kitchen islands have transformed the way we experience and interact with our kitchens. Their versatility, functionality, and social benefits have made them an integral part of modern kitchen design.
Your kitchen island can be a welcoming gathering spot for family and friends for years to come. Given the island's central location, beautiful appearance and many uses, you'll likely end up spending much of your time at or around it – making it the true heart of your home.