We at Conservation News are firm believers in the 'Shop Local' movement and we thought we would use this opportunity to tell you why…
Over the past 15 years or so, the rise in popularity of internet shopping and American-style malls had threatened to decimate local high streets, leaving shops empty and independent traders destitute. However, it seems that in more recent years the British public have come to realise that cheap, mass-produced merchandise can't hold a candle to good old-fashioned, quality craftsmanship and the High Street is well and truly fighting back, despite the toll taken by the pandemic. The rise of what today we would call consumerism actually goes back several centuries, with 'shopping centres' such as the New Exchange in London appearing as early as the 17th century.
However, it wasn't until after the Second World War that consumerism began to take on a form more familiar to modern eyes. An era of safety and prosperity following the hardships of war, coupled with the increased availability of mass-manufactured goods and imports, changed the British shopping scene forever. Over the next few decades, this trend continued unabated, and UK shoppers were bombarded with advertisements for cheap food, clothes, household goods and more. Although the number of 'chain stores' had been on the up for many years, it can be suggested that the recession of the 1980s was responsible for driving an even larger proportion of the country into the arms of high savings and low quality.
Hot on the heels of low-cost imports, e-commerce now poses a worrying threat to our High Streets. Of the approximately 68 million people in the UK, around 60 million are regular online shoppers. However, although internet shopping is still immensely popular, something does appear to have shifted in the British psyche.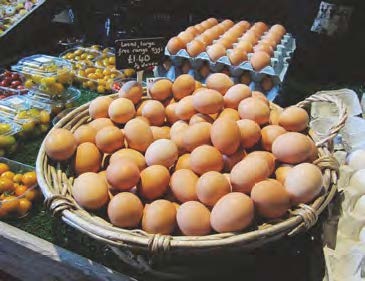 A brighter future
Since the pandemic, with a crashing economy and invasive austerity measures, it makes sense that people are looking to save money. However, it seems that, in the same way that the last war brought people together, our shared recent experiences have garnered a sense of community. People are happier than ever to support local sellers, especially after so many went out of business during lockdown, and instead of saving money by buying mass-produced goods, people are scaling down on quantity in favour of quality. The old adage 'you get what you pay for' has resonated with shoppers and people are happy to spend a little more in order to get quality products and, just as importantly, quality service.
Whatever your income, we all love a bargain and, whilst it's true that you can find some great deals in a supermarket, the fact is that local products from independent retailers aren't actually that much more expensive; they simply suffer when compared with the BOGOF culture perpetrated by larger stores, plus the quality is infinitely better. People from all walks of life are now realising that we need to support our local business owners to save our high streets and they're absolutely right. In fact, this approach not only makes sense on an individual level, it's also the best way to heal our floundering economy. For every £1 spent locally, approximately 50-70 pence is circulated back into the local economy, supporting the people and services that are so vital to our way of life.
The best thing about shopping with local, independent retailers is that they are part of our community. Whether you're loading up on delicious treats at your nearest farmers' market, buying the perfect gift from a skilled artisan, or decorating your home using a long-established family company, you'll know that every penny you spend locally is supporting a real person in your area, and it's because of this direct relationship between staff and company that you get such a great level of service. Independent retailers know their business inside and out, and can offer you succinct product knowledge with a warm and welcoming attitude.