We visited Macknade in the iconic department store Hoopers in Tunbridge Wells - the perfect place for all-day dining, from breakfast and brunch to lunch, light suppers and leisurely drinks.
Looking for somewhere to lunch in Tunbridge Wells? Then look no further than Macknade in Hoopers. The atmosphere is relaxed and casual and there was a mix of families, couples and groups of friends on the day we visited.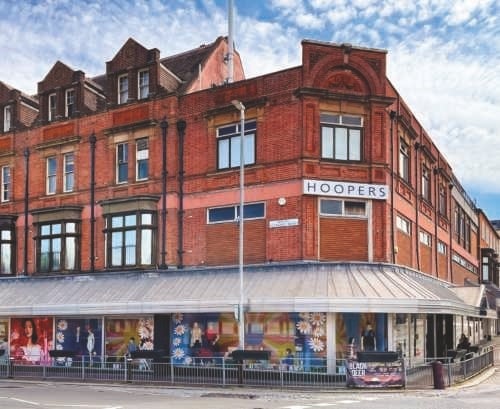 The beautiful second-floor restaurant brings together outstanding food, excellent service and the chance for a little retail therapy. The wellstocked shelves include plenty of locally sourced produce, as well as Kentish wines, spirits, beer and cider. A curated collection of indoor plants and hand-tied bouquets from the floristry department is also available, plus bespoke hamper services and foodie gifts.
The menu offers all sorts of delights including skirt steak, three types of platter, salads, sandwiches and burgers, with vegetarian options and a kids menu for younger diners.
I chose the antipasti board which consisted of stuffed vine leaves, mixed olives, nuts, houmous and crudites, bruschetta, balsamic onions and toasted pitta bread.
My dining partner chose one of the specials of the day – a vegetable frittata which was perfectly cooked and served with a garden salad. We both plumped for a glass of local wine – the Biddenden rose and the Chartham Pinot Noir.
As one who always feels vaguely guilty about leaving food on the plate, I'm delighted to report that the portions were sensibly judged, meaning that there wasn't any problem finding room for dessert – a delicious hot Belgian waffle served with yoghurt, Kentish honey and blueberries.
The food served at Macknade is of a high standard and the service was perfect – friendly and attentive but not overly intrusive. In conclusion, I would have no hesitation in recommending Macknade whatever the occasion – you certainly won't be disappointed.