Hawkhurst's most colourful shop, Ooh How Lovely, is launching a veritable rainbow this summer, with their very own line of bespoke paints.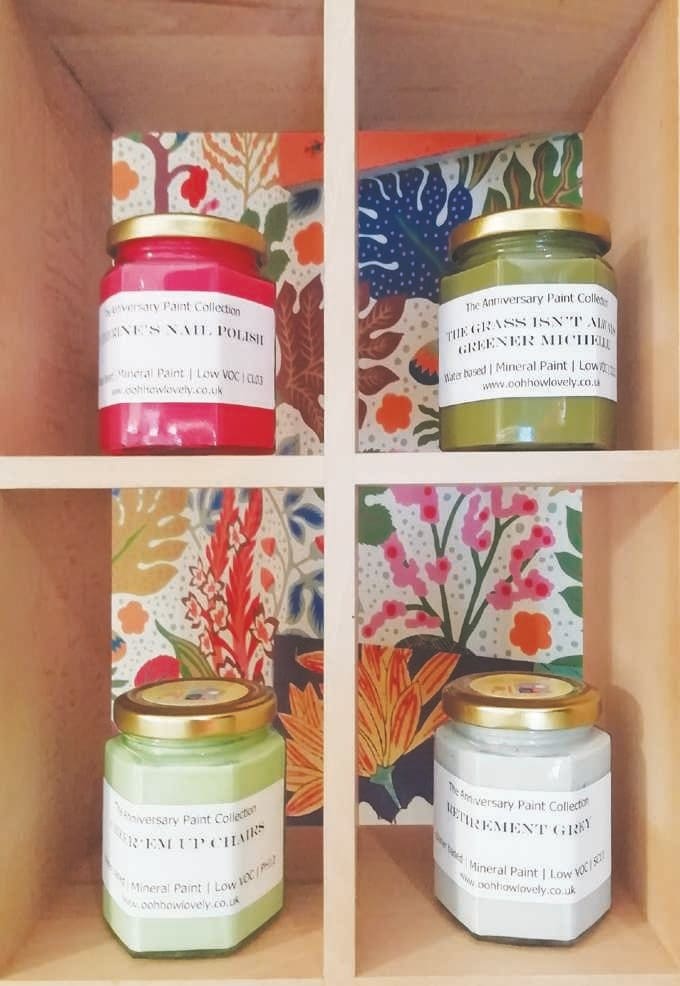 The popular interiors and gift shop, situated at the crossroads in Hawkhurst, turns three years old this year and is releasing the 'Anniversary' collection as a celebration of friends, family and craftsmen and customers who have been involved with the shop's development in the last couple of years. Owner Lisa remarks "The paints are being created in collaboration with a local small batch paint company based in Sussex. To create the range, I asked our friends, family, craftsmen and customers to tell us their favourite colour and I then gave them a name that suited the person/colour. I have always wanted to create an Ooh How Lovely paint collection and collaborating with Simon has meant this is possible. It's also a fantastic way for us to create something unique and a thank you to the lovely people involved in my business"
It's clear that the paints are going to be popular, as pre-orders were being taken as soon as the colours were announced:
"We have 24 colours in the range and they're already in demand. A lovely client of ours, for whom I colour schemed the whole house, has chosen Bring me Sunshine (a rich yellow) and Leafy Meadow (a sumptuous green) to brighten up their new build, which is currently various shades of grey as new builds tend to be! They are very excited to start their refurbishment and we cannot wait to see what the colours look like in a 'real world' setting!"
The paints are high quality featuring ingredients including Sussex chalk, alabaster, and linseed oil to allow for smooth application and a soft, matt finish, and are suitable for walls, furniture, and metals, making them extremely versatile. The original idea was to create a limited-edition line, but the buzz around the colours is such that Lisa is considering making them a permanent addition to the shop.
However, whether you're looking at repainting, or simply want to brighten up your home, Ooh How Lovely is well worth a visit. An eclectic mix of blinds and curtains, lamp shades and bases, upholstery fabric and wallpaper plus an interior colour scheming service; and even a selection of chic cards and gifts, this is a shop that's perfect for people with an eye for interiors and is sure to brighten up any shopping trip!