Oyster Festival in the frame
Whitstable's perennially popular Oyster Festival is back - and so are the acclaimed Whitstable Portraits. We talk to artist Nicola Uldemolins.
The festival, to be held this year on the weekend of 21st and 22nd July, will feature favourite events such as the Landing of the Oysters, Oyster Parade and Oyster Eating competition – not forgetting the traditional building of shell 'grotters' on the beach by children.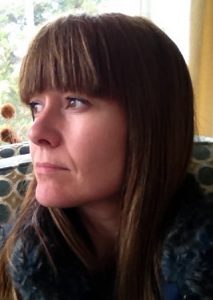 This year the publicity posters feature the Whitstable Portraits by talented local artist Nicola Ulldemolins, who grew up in the town. Originally exhibited together in 2016, the pictures of 16 people instrumental to Whitstable received warm appreciation at the time. They obviously made a lasting impression, too, because Full Event Production – this year's festival organisers – asked Nicola if they could use them in their publicity material.
"I said 'yes' immediately," she says. "I am very grateful and proud that people still want to see the Whitstable Portraits." She says she felt touched and inspired by the favourable comments when she showed the pictures at the Horsebridge Centre in Whitstable two years ago. "People said they should be part of the town forever," she says. She has just produced a 17th picture of oyster shells in the same style, specifically for the festival.
The portrait subjects range from window cleaners to vicars, and include local developer George Wilson and Dr John Ribchester who between them were responsible for building Estuary View medical centre. Others are familiar traders, artists, a head teacher, a samba band leader, and whelk fisherman Derrick West. There are a couple of TV celebrities who live locally: Gregg Wallace, the Masterchef presenter, and potter Keith Brymer Jones (the Great Pottery Throw Down).
"They are all people who are instrumental to the town," says Nicola. "I wanted to capture them in their own environment, so I visited them to take lots of photographs – I use my camera as a tool. I usually spent about two hours with the person, but I could quickly see when I had a good composition.
"I started with Shernaz Dinshaw, whom I knew, and who runs the gorgeous Mosaic shop in Harbour Street. She was very positive and knows a lot of people, so she helped me with ideas for other people I should paint, and one portrait just led to another."
The idea for the project came to Nicola after she painted a portrait of her partner from a photo and presented it to him as a surprise at his birthday party. The guests' reaction was 'astonishing', she says, and this inspired her to get back to art after a long break. She had been awarded a first-class degree in 3-D design from an art college, but then life got in the way and she spent 25 years in retail management.
"I wanted to get back into being creative and had always wanted to do something about Whitstable, but not just beach huts. This idea just evolved," she says.
The portraits are painted in gouache on silver birch plywood, which provides a light background on which Nicola could play with light and shade and reflections. Perhaps her most daunting 'reveal' was to another notable Whitstable artist, Estelle Jourd. "I wondered what on earth she would think of it!" says Nicola, "But her daughter bought it and it now hangs in her studio."
All the pictures are the same size and in similar frames to give a sense of unity. They were also exhibited at Creek Creative in Faversham, and in London at the Shepherd Market Gallery. This latter show led to an article in The Artist magazine.
Nicola is now determined not to let her talents lie dormant again and she has received several commissions. Her technique of working from photos means that she can fulfil family requests for portraits of loved ones they have lost. "It is very personal work and gives them comfort," she says.
"I now know that I would be very unhappy if I could not vent my creativity. I would love to paint portraits all the time, as it is a fascinating process!"
www.whitstableoysterfestival.co.uk
www.nicolaulldemolinsart.co.uk