Should you add a conservatory?
In this writer's opinion: yes! Adding an extra room to your property can do wonders for its market value and create extra space for your family.
This is especially true of period homes because it's usually not possible to add an extension. However, whatever age your home; a conservatory or orangery will really give it the wow factor.
Design
In recent years the traditional conservatory (defined as one with walls made entirely of glass) has been overtaken in popularity by orangeries, which have walls built partially of hardwood or stone, and garden rooms, which have a tiled roof. This is mostly to do with efficiency: elevations with partially solid sides help retain the heat in winter, whilst tiled roofs keep out the glaring sun in summer.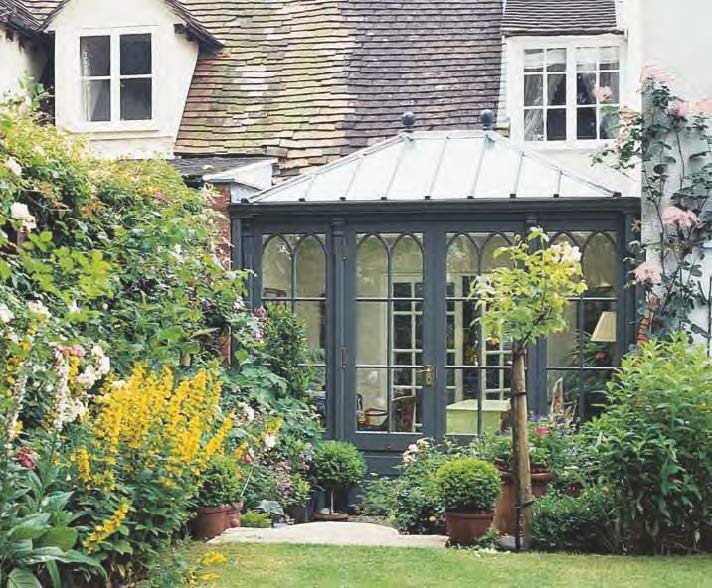 Of course, efficiency is all well and good, but the difference is small enough that you shouldn't let such concerns about efficiency sway your personal preference.
Not only do you have a range of choices with regards to design, but you can also afford to be picky when it comes to material. The standard for conservatories is UPVC, which is cheaper than wood and extremely durable but, thanks to modern manufacturing methods, UPVC can also be extremely attractive if designed and fitted by an expert. Of course, it's difficult to make UPVC fit with a period home. The initial outlay involved in achieving a look that is sympathetic to your historic home is usually more with older houses, but the benefits make it well worth the investment.
A good rule of thumb is that any brick work should be in keeping with the existing property and it should be possible for your contractor to match the existing brickwork quite closely. If you don't fancy brick, then a good quality hardwood can be absolutely stunning, evoking the grand style of the earliest orangeries, first made popular in 17th-century Italy.
Advances in technology during the Renaissance had allowed for the creation of large panels of clear glass, which enabled the wealthy to cultivate exotic plants that would otherwise struggle to thrive in Europe (such as oranges of course, hence the name). Traditional orangeries tended to be quite ornate, as they were a symbol of wealth and power. Although you may not want to go as far as putting a water fountain in yours, most modern orangeries take their cue from their predecessors and provide shelter for entertaining in inclement weather.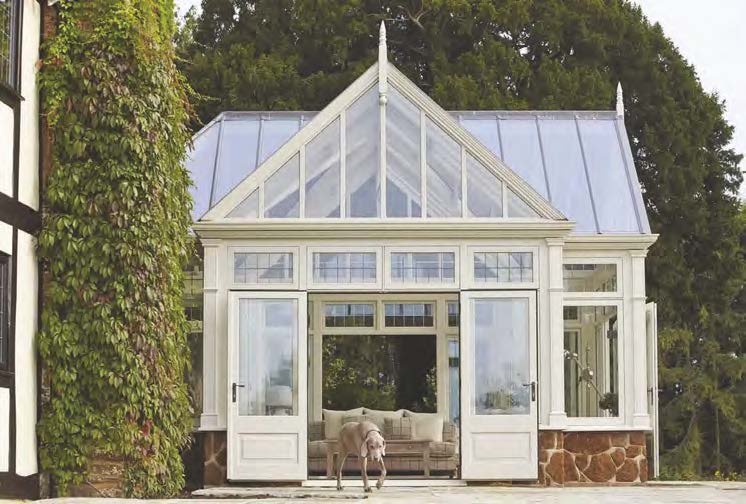 Décor
It's important therefore, to consider the décor in your conservatory (a word I shall use as a blanket term for all such buildings from now on) just as carefully as you would any other room in the house.
Although the predominance of glass in traditional conservatories can be limiting due to a lack of 'proper' wall space, conservatories are extremely versatile when it comes to fabrics, paints and ornamentation. This is particularly the case when it comes to fitting blinds or curtains, as a plain, neutral fabric can be dressed according to changing trends, by adding tie backs or small flourishes.
Whether you keep decoration minimal and put the focus on your exotic plants (orchids are particularly happy in conservatories as long as they're kept sufficiently heated during the winter), or embrace the latest trends with aplomb (a cottagecore conservatory blends indoor and outdoor most seamlessly), you should first consider the intended use of the space.
Is it purely for entertaining? Is it a peaceful haven away from the chaos of the main house? Will it be a children's playroom? Or perhaps a hobby room for one or more household members?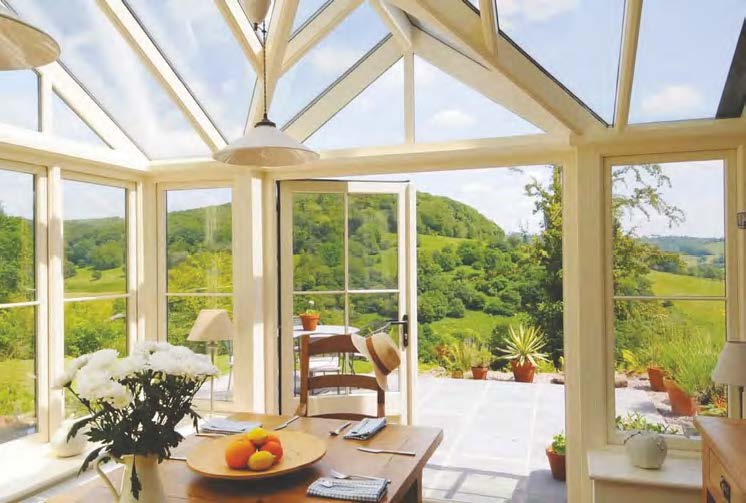 Space Savers
Whatever the case, you'll undoubtedly want to maximise the given space, and this is where careful planning comes in.
The wall space that's missing in a glass room can be found on the wall of the house itself (the wall onto which the conservatory is built), but if you have large or French doors leading from the house then this space may also be minimal – making it difficult to fit shelves or place larger cabinets etc. In this case consider making the North facing wall of the conservatory solid. This leaves you with all the sunshine afforded by a South facing elevation, but also gives you a full wall for much-needed storage.
Also good for space saving are bi-fold doors. These doors can come in as many as six parts depending upon your requirements. Usually made of aluminium, bi-folding doors come in a variety of finishes, including wood effect, helping them to blend seamlessly into the surrounding architecture. Long lasting and lightweight, bi-folding doors are the ideal solution for those with limited space as they can fold away to within inches of the frame giving you a feeling of light and spaciousness.
Extra space, increased market value and a wonderful way to bring the garden into your home: conservatories are a beautiful and functional addition to any home.