Spring is on its way and you'll soon be caught up in a frenzy of seed sowing, growing, and nurturing your garden as it comes back to life.
Dazzling daffs
Daffodils and narcissi make a splendid show in spring, but to ensure a dazzling display next year, follow these three simple steps. Firstly, deadhead them as soon as they have flowered. Secondly, leave the foliage for six weeks before tidying up – and, finally if your daffs produce leaves but no flowers then they either need feeding or thinning out. If in doubt, do both.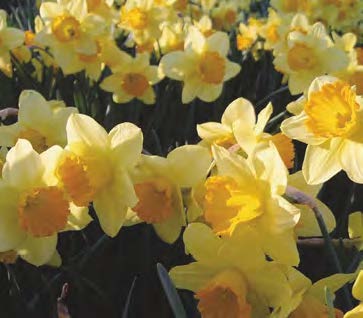 Plant it now
With its long, delicate sprays of dangling pink and white flowers, Bleeding Heart is one of springtime's most exotic looking border plants. The elegant, ferny foliage quickly fades after flowering and soon vanishes altogether, but Dicentra magically pops up again every spring, speedily developing into a substantial clump. It is happiest in rich, moist soil in partial shade and best planted amongst companions that will fill in the space that it leaves when it dies back in summer.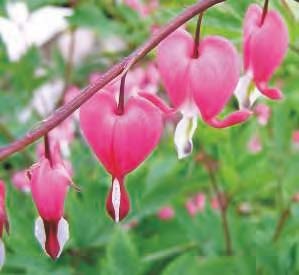 Get set for Asparagus
Asparagus is surprisingly easy to grow. It thrives on well-drained soil or in raised beds, as long as it is kept well-fed and weed-free. Asparagus crowns are planted in trenches, and you'll want to dig your trench to a depth of at least 8 to 12 inches and 12 to 18 inches wide. Water regularly in the first year in order to establish the plants.
You'll see shoots emerging from the soil in the spring. They're still establishing their root systems, so even though you may be tempted, resist the urge to harvest the spears. Allow them to complete their life cycle for the season. Cut the foliage to the ground in the autumn or the following spring.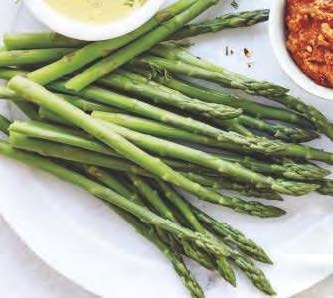 Seasonal gardening jobs
Keep weeds under control.
Protect fruit blossom from late frosts. Most top fruit and soft fruit are very hardy but once they start into growth in spring, flowers and buds are especially vulnerable to frost and may need protection to crop well.
Tie in climbing and rambling roses.
Sow hardy annuals and herb seeds.
Start to feed citrus plants.
Increase the water given to houseplants.
Feed hungry shrubs and roses.
Sow new lawns or repair bare patches.
Prune fig trees.
Divide bamboos and waterlilies.
Topical tip
Spring is a good time to lift and divide many border perennials including heucheras, hostas, primulas and asters. This will not only increase your stock but bring added vigour to your old, congested clumps.