Complete your living room scheme in perfect style with practical pieces to rest your feet on
Don't underestimate the importance of a footstool. Whether you use it as a coffee table, an ottoman, as a footrest or for storage, a footstool will help take the weight off your feet. There's an ever-widening range of styles from which to choose. From neat portable pouffes to generously sized sofa tables, making the humble footstool one of the most versatile pieces of furniture in your home.
Add Pattern
Blues and neutrals harmonise so beautifully that you can afford to take a chance on pattern. Choosing fabrics from the same range is not essential. Experimenting with colour and pattern on a footstool is a means to creating a unique look for your home.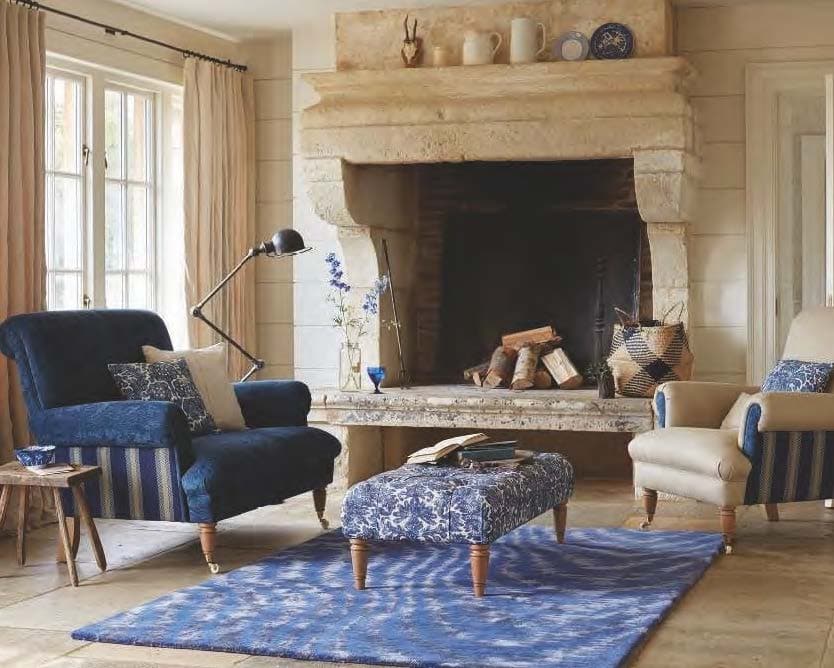 Seek Storage
It makes perfect sense to opt for a footstool with integral storage. House cosy throws, magazines or extra cushions in yours, or use it to hide away toys at the end of the day in a family room. If you plan to store cushions and throws in an ottoman, check that it is beautifully lined so that there is nothing to snag any delicate fabrics.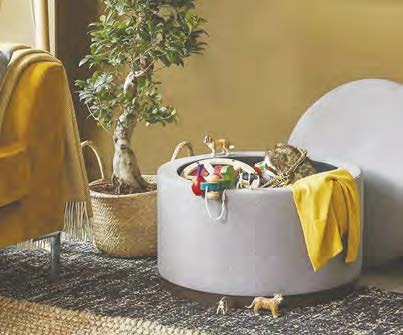 Choose Dual Purpose
Many of us have space for either a coffee table or a footstool, but not both. In that case, choose a generous ottoman with a flat surface that will comfortably house a tray and you can enjoy the best of both worlds.
A large footstool can also create a stunning focal point and be the heart and soul of the room, offering comfort, style, texture and colour. If you're looking to make a real design statement, go for the largest model that you can, but do ensure that the design you choose is in proportion with the sofa that you are pairing it with.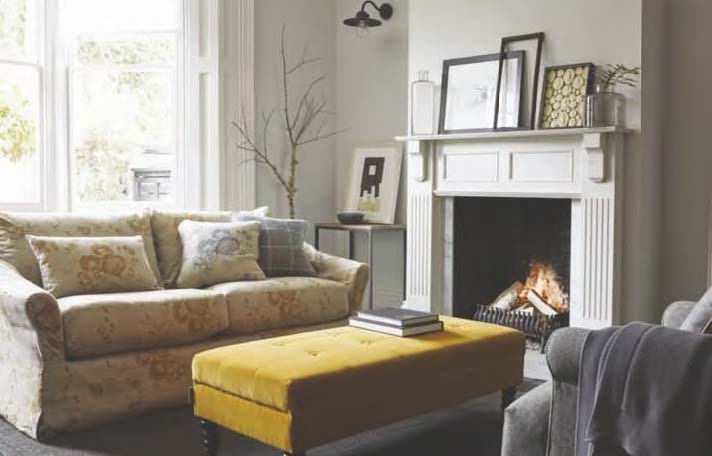 Button It
The combination of deep-buttoned detailing and brightly coloured velvet creates a multi-tone illusion. Buttoned velvet is a fashionable choice right now and this beautifully crafted pouffe from Tetrad will add a touch of luxe to your living room.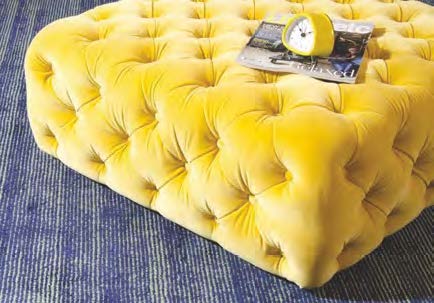 Re-cover a Footstool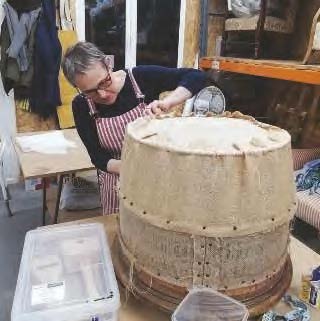 REMOVE THE UNWANTED FABRIC

INSPECT PADDING
Inspect the padding: add more, depending on whether a firm or soft finish is required.

MEASURE UP NEW FABRIC
Use the discarded fabric to measure for the new upholstery. If you have added more padding, then allow extra fabric. Secure in place with upholsterer's skewers or pins.

STAPLE FABRIC TO FRAME
Start in the middle of a long side and staple the fabric to the frame. Continue stapling from the middle but leave the corners. Do the opposite side keeping the fabric pulled tight. Pull fabric over corner to create a pleat and staple. Fix the opposite corner. Continue working from the corner towards the middle.

COVER THE BOTTOM HALF
Measure and cut fabric to cover the lower part adding a 10cm turning allowance. Turn over 5cm and make a hem. Place right sides together so concealing the fixing. Staple in place against the piping. Keep the fabric pulled taut. Use pieces long enough to cover each side. Avoid bulky corners by pleating the fabric neatly.

SECURE THE UNDERSIDE
Turn the footstool over to fix the fabric to the underside. If you can unscrew the legs this will make the job easier.

ADD AND FIX SOME TRIMS
For a finishing touch attach beaded trim or fringing with a glue gun.
Alternatively, why not join a local upholstery class? Wells and White run upholstery courses from their workshop based in Great Chart, near Ashford. Visit www.wellsandwhite.co.uk for more information and to book.