It's suddenly the season of sweet peas, strawberries and summer sowing. This is a wonderful time in the garden, when flowers are starting to appear in abundance and there's plenty to harvest in the vegetable patch.
Lavender Workshop
3rd July, Belmont House, Faversham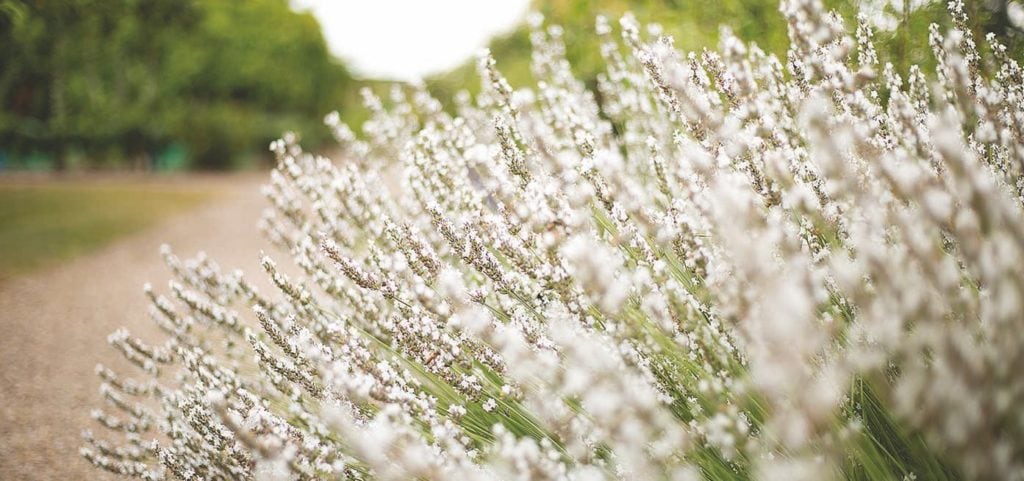 Discover the aromatic plants growing in the beautiful gardens at Belmont House and explore the senses with plant and hydrosol testing. £30pp including light refreshments and your own beautiful spritzer bottle of lavender. Please bring a packed lunch with you. Alternatively, the Tea Room will be open serving light lunches and cream teas.
Email: administrator@belmont-house.org or phone 01795 890202
Stunning Succulents
Most garden plants droop and despair during hot, sunny weather, but succulents can ride out even the fiercest British summer. Use them to decorate outdoor tables, dining areas and patios. When temperatures drop you can bring the less cold-proof ones indoors to cheer up your windowsills during the dull dark days of winter.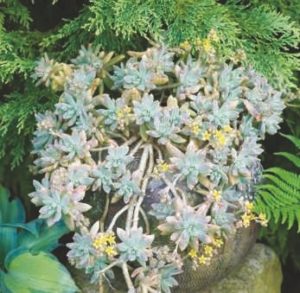 Strawberry Success
An English summer wouldn't be complete without freshly picked strawberries, and now's the time to give your strawberry plants a little TLC. To ensure a bumper crop, water them generously and feed fortnightly with tomato feed. When the fruits start to develop, place straw or fibre matting beneath them to stop rotting. If you are growing the type of strawberries that send out runners, peg these down with lengths of twig to encourage them to root.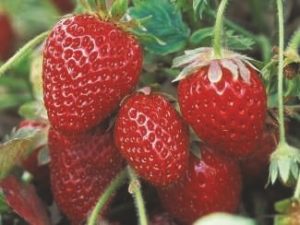 Hot Chocolate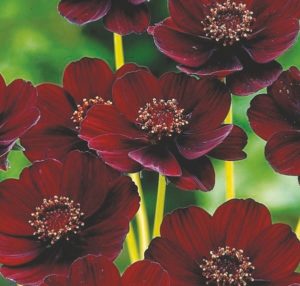 Not only does it boast rich, red-brown daisy-like flowers, chocolate cosmos even smells chocolatey. It's a loosely spreading plant that will grow up to a metre high in a sunny spot and favours rich, well-drained soil. It flowers from late summer through until early autumn. Water well until established, then hold back unless there's a drought. Divide the tubers every few years to keep your plants vigorous and increase stock. Chocolate cosmos isn't fully hardy so you may want to lift the tubers and overwinter them in a cool, frost-free place.
Grow Tomatoes in Hanging Baskets
For the ultimate in tasty tomatoes, nothing beats a plump, ripe fruit plucked straight from the vine. Tomatoes will happily produce decent volumes of delicious fruit when planted in hanging baskets. Fill your basket with good quality multi-purpose compost, water regularly and feed fortnightly with a balanced liquid fertiliser. Swap to a high potash fertiliser when the fi rst fruits start to set. Your tomatoes are ready to pick when they have taken on an even colour and have a slight 'give' when lightly squeezed.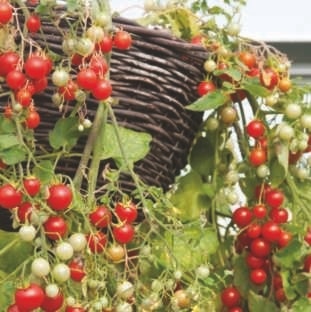 Seasonal Gardening Tips
Sow biennials such as foxgloves, sweet william, wallflowers and forget-me-nots, to plant in autumn for a beautiful display next spring.
Water plants regularly – daily for containers and a thorough soaking once or twice a week for the rest of the garden.
Take cuttings from tender plants, herbaceous perennials and shrubs.
Deadhead flowers to prevent the plant from setting seed.
Sow late summer and winter crops such as cabbages, carrots, cauliflower and lettuces.
Refresh bird baths and feeders, top up ponds.
Crafty Idea
Repurpose old wooden spoons as unique plant labels. Paint them in colours of your choice, and for a distressed look, rub the back with sandpaper when the paint is dry. Write the plant name with a fine tipped brush.