We all love hunting in brocante markets and antique shops. And just as much fun nowadays is scrolling through treasure on online auction websites. Here's why…
* 1. To search for gold, especially in abandoned mines. 2. To rummage, especially for possible profit.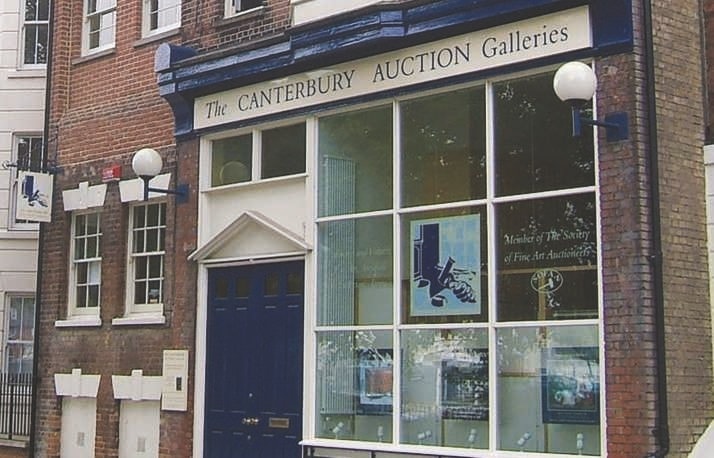 It's one of the pleasures of a trip away: discovering a little antique shop or market full of fascinating items and finding a perfect gift, wonderful curio (in my case, a quirky old ship in a bottle) or even a large investment piece of furniture or jewellery.
But why wait for a holiday to feel the pleasure of browsing through beautiful things and feeling the thrill of spotting the very vase, necklace, artwork, lamp – whatever! – that you know would be just perfect for you?
A whole world of treasure awaits online in the form of online antique auctions, bringing all the joy of hunting through brocante shops to your computer screen. Just the thing to brighten up a dark winter's night.
Most of us know about eBay and how its auctions work but are put off by the sheer amount of scams, fakes and other pitfalls of dealing with individual sellers that you simply don't know.
In which case, online antiques auctions will be a relief. Because you're buying from auction houses for whom reputation and expertise is everything, these auctions are a lot more trustworthy. The items for sale will have been vetted by a specialist so you can bid with confidence.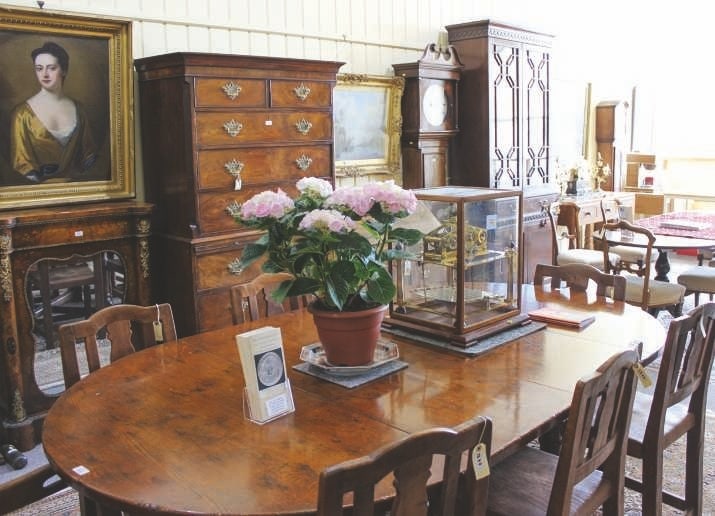 There are 'platforms' that host upcoming catalogues and live auctions from hundreds of auction houses around the UK: thesaleroom.com and easyliveauctions.com are two of the best known. Many auctioneers – usually the larger ones at the higher end of the market – have developed their own software for browsing and bidding on their dedicated websites.
Either way, many of us are aware that antiques auctions exist online but somehow feel they are for Lovejoy-like experts only, or for international clients to bid a few casual million for the latest Banksy.
Not so. Everything that you'd find in the real world – from a bric-a-brac market to a posh antique emporium – will be there, in all price ranges. Best of all, there are huge bargains to be had and you'll be bidding on a level playing field with dealers.
The real surge in online auctioneering came during Covid lockdowns, when fairs and traditional auctions had to shut down. The growth in interest carried on from there as more people became familiar with the easy process and now it's a global market, with buyers and sellers from anywhere in the world right there on your screen.
How does it work?
If you're me, you just while away a dreamy hour or two simply scrolling through fascinating catalogues, rich with gorgeous and unusual things! Put, say, 'baguette diamond' into the search field and away you go…
Items will come with an estimated value, but that IS only a guide – the price can go up or way down, unless there's a reserve on it. Auction houses will have viewing days where you can go and see your lot in person (unless there's another Covid lockdown). But if that's not possible for you, auctioneers are happy to email you a more detailed condition report, such as measurements or more photos.
As soon as you find something you want to bid on, register in good time before the sale either with the auctioneer or on the platform.
There will be instructions on the easy process, or just give them a ring – you'll need to register a bank card. Decide whether you want to place a bid on the item (often called an 'autobid') as a starting point, but often it's worth waiting to see where bidding starts. Who knows, you could be the only person interested in that particular lot?
On sale day, gather your courage and log in to your account (reading the Ts & Cs carefully before you tick the box).
When the auction starts, a pop-up window will show each lot as it comes up, live, and you'll be able to hear the auctioneer too. When your lot comes up, you'll be able to see bids coming in so be ready to bid quickly as the sale progresses. Your heart will be racing – the excitement is all part of the fun!
How much does it cost?
As we mentioned, read all the terms and conditions carefully as each auction house will differ. There are always fees that apply to the hammer price, such as 'commission' or 'buyer's premium' charges (as they would in a normal auction) or charges from the aggregator site if you're using one. Expect to pay anything between 10% and 30% in fees and VAT per successful bid.
Buying at an online antiques auction is fun, exciting and great for the bargain hunter, so start scrolling and see if you can track down some gold in them thar catalogues!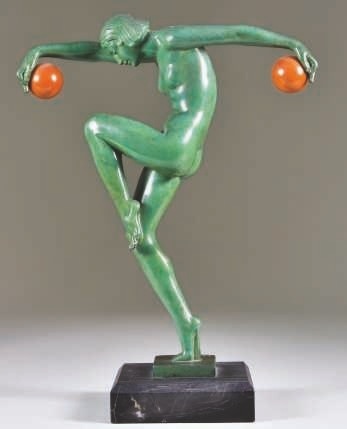 Treasure Hunt
From investment jewellery to interior pieces and gifts, all these items were sold online recently by Canterbury Auction Galleries in Kent. See www.thecanterburyauctiongalleries.com for the next sale and bid live at thesaleroom.com or http://thegalleries.live.
Oranges and lemons alert! A gorgeous, yellow-flecked glass vase, 12ins high by Bertil Vallien (1938-2018) and a glass orange-flecked bowl for Swedish design shop, Kosta Boda. Sold for £100.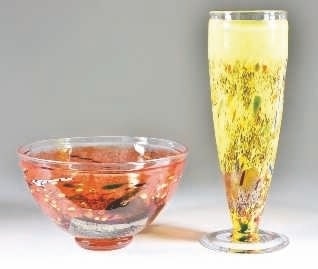 Honolulu, a delightful little daffodil jug by the always-adored Clarice Cliff, 3ins high. Sold for £160.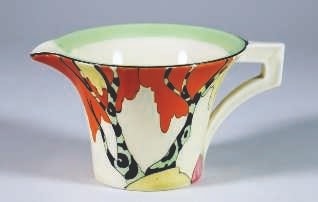 Plus… a 14 inch Carlton Ware 'Guinness' table lamp in the shape of a seal balancing a ball on its nose was full of quirky charm. Sold for £180.
Also… both collectable and fabulous. A ladies' 18ct gold Rolex Oyster 'Datejust' wristwatch, with diamonds for numbers and sparkles round the bezel. Sold for £4,300.