With the promise of simple but tasty homecooked food, we headed to the Dove at Dargate for a spot of lunch.
About half-way between Faversham and Whitstable, this single-gabled 18th-century village inn stands amid wooded hills and fruit orchards – this is the Garden of England, after all. Inside, as far as decor goes, The Dove is a typical village pub, photos of the building in days gone by and an assortment of characterful furniture. The matchboarded, wooden-floored interior is warmed by a log-burner, creating agreeably comfortable surroundings in which to enjoy a Shepherd Neame ale and some hearty food.
Team up and order a sharing 'Polski platter' which features a selection of Polish hams, ham hock terrine, home-made Scotch egg and pickles. Mains include hand-made pizzas cooked in an authentic wood-fired oven, sea bass with pea puree and samphire; and gnocchi with pesto sauce, glazed goat's cheese, semi-dried tomatoes and rocket salad.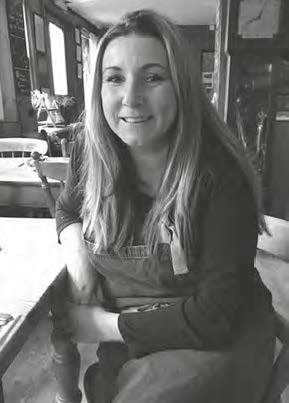 Dee, the owner and cook prides herself on producing a tempting array of unpretentious home-cooked food with locally sourced ingredients. The menu had wooed us with the prospect of a 'proper pie', and what was delivered was indeed a splendid piece of nostalgia-inducing home baking: crisp golden pastry atop a dark, succulent filling of generous chunks of meat and a deep, nourishing gravy. The folk in The Dove's kitchen know exactly what they're doing, because this was the finest steak pie I've had for ages.
Also a hit was the luscious sticky toffee pudding that followed. Normally a meal of pie and chips would leave me struggling to even look at a pudding, but this one was so light and softly delicious it would have been easy to eat it twice over!
In the warmer months The Dove offers an al-fresco daily menu, with all food cooked to order using locally sourced ingredients including herbs and eggs and from their own garden and the chickens which roam outside.
With a relaxed, informal atmosphere, and a kitchen that clearly aims of producing cleverly cooked, satisfying platefuls rather than indulging in wild experiments, it's no wonder The Dove has built up an appreciative clientele.