We meet Bob Lovell of the Antique Oak Flooring Company, the reclaimed flooring business that has an unrivalled reputation for supplying genuine, characterful timber flooring for period and historic restoration projects.
In the late 1970s, a young Bob Lovell left his native Cornwall attracted by the lure of the bright lights of London and a work opportunity in architectural salvage. It was a move that was to shape his future, as it was how he started in a business that has become all-encompassing and has grown with him into a highly successful, lucrative and rewarding venture.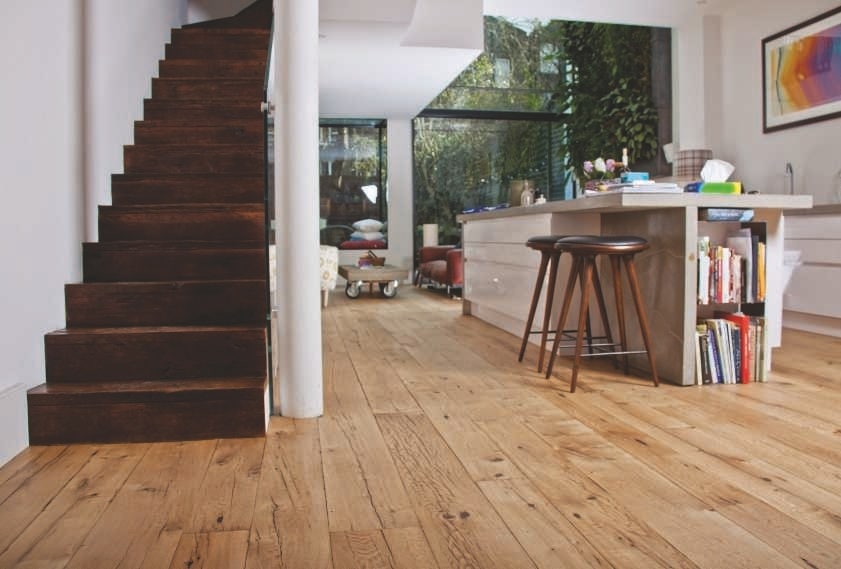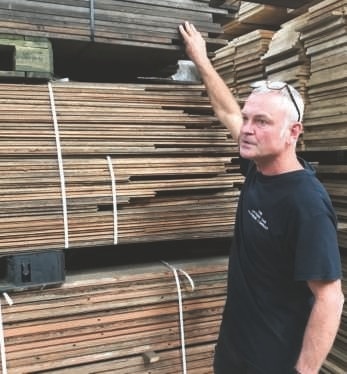 After several years working for a leading salvage company Bob, who already had a love of wood, found it developed into a passion. His appreciation for the material grew as he learned to recognise the many different varieties, and in particular, he realised the importance of reclaiming and re-using antique timber in specialist projects.
Having learned how the business of reclamation worked and having built up valuable contacts he started his own business, The Antique Oak Flooring Company. Now, with over 35 years' experience in reclamation and re-use under his belt, he has a thriving specialist timber and reclaimed flooring business that has an unrivalled reputation for supplying genuine, characterful timber flooring for period and historic restoration projects, both nationally and internationally.
When meeting Bob Lovell his obvious passion for his business and the materials shines through, but this isn't just a moneymaking scheme, there's more to it than that. He has another motivation that drives him and that's the importance of saving valuable resources. There are huge amounts of timber in the shape of flooring and other parts of buildings that would ordinarily be scrapped when demolition teams move in. Not so long ago what was seen as waste timber would have been thrown on a bonfire, so the ecological and environmental concerns loom large. Nowadays large quantities of timber can be saved by reclamation companies and repurposed by more and more discerning clients, who recognise the desirability of reusing authentic reclaimed timber that has a beautiful patina, mellow colours and character, in the restoration of traditional historic buildings and also high-end contemporary design projects.
There's a rather beautiful symmetry in knowing, for instance, that an original Georgian floor can be saved from one building that is being demolished and it will live again and on into the future in another Georgian building that is being restored.
The company has supplied products to many well-known high street names including Levis and Lush in their flagship stores, also many high-end hotels and restaurants like The Happenstance in London, and numerous private residential restoration and architect designed projects.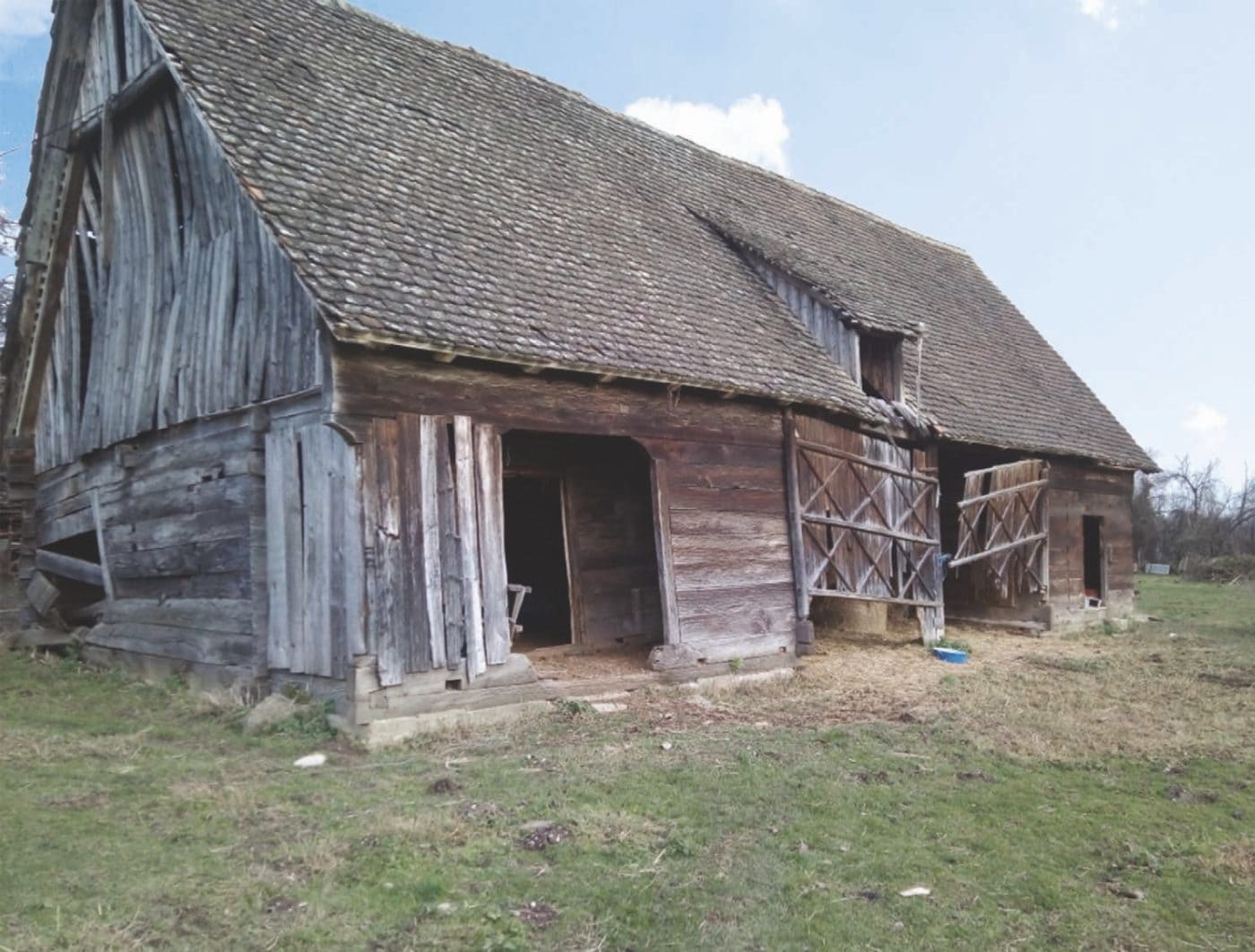 The Antique Oak Flooring Company's HQ at Ruckinge near Ashford in Kent nestles appropriately in an attractive woodland setting and on first impression appears to be a small family-run business. Bob's son, Sam has been working with him for the last few years along with a team of dedicated craftspeople who are tasked with carefully re-machining, enhancing and polishing the antique oak and other rescued timbers to revitalise them, ensuring the antique character of the surface is retained.
Evidence of this important part of the reclamation process is on display in the large showroom on site, where commercial and residential clients can see and experience firsthand the beauty of a diverse array, not just of antique oak, but beech, pine and many other precious timbers like teak, walnut, cherry, maple, eucalyptus and mahogany, that have been reworked into strip flooring of various widths, from elegantly slim through to standard board sizes and as wide as 350mm. Also on show are special handmade panels from antique French oak that are beautifully reconstructed representations of panels from the Palace of Versailles, and chevron or herringbone parquet woodblock flooring, all lovingly reconstructed to be re-used.
The scale of the operation is a surprise but what is even more surprising is that the timber comes from far and wide, from Spain, France, Turkey, Eastern Europe and the United States. Notable examples are Russian oak rescued from shepherds' dwellings in Russia, and pine boards from the Gouda Cheese factory in Holland dating back to the 1920s: these are wide boards that the cheeses used to sit on to mature. A more recent scoop was Brazilian walnut reclaimed from the Olympic village. If Bob's contacts had not alerted him to these they could well have been lost forever instead of being re-used as a valuable resource.
And a final surprise to hammer home that this isn't just a local Kentish woodworking business: just one look at the 10,000 square feet warehouse on site is way more than impressive. Taking a walk through it with Bob was fascinating. Seeing the vast piles of timber neatly stacked, protected from the elements, waiting to be milled and turned in to useful flooring or wall cladding, and hearing him describe where everything had come from was like walking through history.
To find out more about the Antique Oak Flooring Company visit reclaimedflooring.co.uk