Sat in the heart of the Dover Downlands lies a badly neglected area of old chalk grassland: Coombe Down. Whilst other nature reserves around it have been restored over the past few years, Coombe Down has patiently awaited its turn.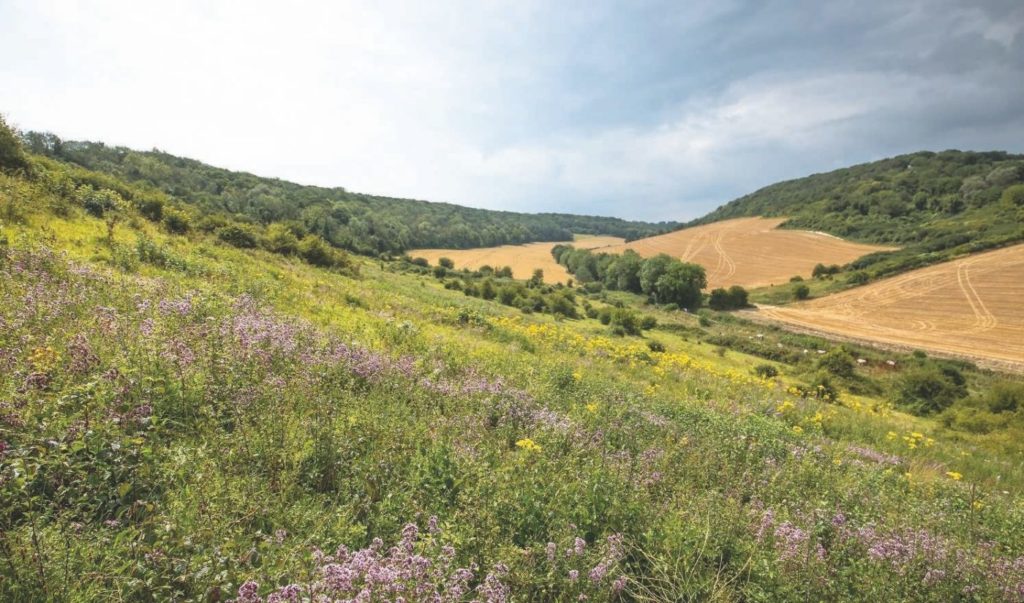 Due to a lack of management since the 1950s, Coombe Down has become badly scrubbed over, losing some of the iconic chalk grassland species in the process. Restoring chalk grassland is crucial in our vision to create a wilder Kent. Chalk grassland is Europe's version of the rainforest: up to 40 species of flowering plants can be found in just one square metre of this rich habitat. Incredibly, 2.5% of the UK's chalk grassland is found around Dover, so it is crucial that we protect our existing reserves and bring back other chalk grassland sites that have been neglected. Since 2014 Kent Wildlife Trust has successfully purchased and restored both Old Park Hill and Nemo Down, and a new extension at Lydden Temple Ewell. Now, with your support, the trust can look to bring back another beautiful chalk grassland site.
Alongside this, the aim is to bring back species and processes that would have been found naturally at Coombe Down, and create wildlife abundance here again. The rare frog orchid was last recorded in Kent at Coombe Down some 30 years ago, and the aim is to return it to the slopes. Coombe Down could also be used as a new site for the critically endangered wart-biter cricket, and one day the iconic chough could also return to the downlands where it once soared centuries ago.
All of this will be made possible by allowing our grazing herd to do their job, creating the conditions for chalk grassland to return and then thrive.
Coombe Down has a rich past and, with the public's help, we can uncover the scrub, bringing back chalk grassland habitat. This will create conditions that could see the return of species long lost to the downs.
There are existing walking routes through Coombe Down; restoration work will help to clear and widen these and potentially link them with other neighbouring sites such as Gorse Hill. The connections between all the Dover downland nature reserves will help to give our threatened chalk grassland species a chance to thrive.
Over time, restoration to chalk grassland will further enhance the wonderful views from the top of Coombe Down, from where you will be able to see Old Park Hill and Lydden Temple Ewell Nature Reserves, as well as Dover Castle.
Species you can bring back to Coombe Down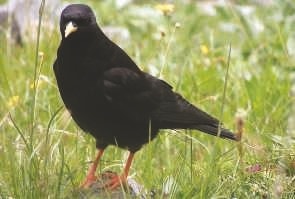 The iconic chough has been used on Canterbury's coat of arms since 1380, having been taken from Thomas Becket's coat of arms. Sadly, it has been long extinct in Kent after destruction of its habitat, and persecution.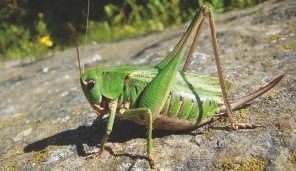 Historically the wart-biter used to be widespread in southern England, but now it is considered one of Britain's most endangered insects.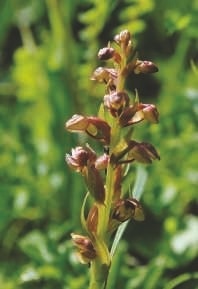 The frog orchid is a short orchid, between 4-20cm tall. Because it is a relatively small orchid, it can be easily shaded out by larger vegetation, so it is crucial that the surrounding grassland is well grazed. Coombe Down is the last place in Kent that it was recorded, and we hope to bring it back to the slopes.
With your support, Kent Wildlife Trust can start to clear the scrub covering this 19-acre reserve. By re-establishing grazing we can then encourage the return of butterflies like the adonis and chalkhill blues, and orchids like the pyramidal and fragrant.
Visit www.kentwildlifetrust.org.uk for more information or to make a donation.