Underfoot – Using Rugs to Transform a Room
Nothing transforms a room like a great rug. A good rug defines a room and adds an extra layer. It can complete a room visually, making it more exciting, warm, cosy, and comfortable. They can be a game-changer on how a room looks and feels.
Visual Pathways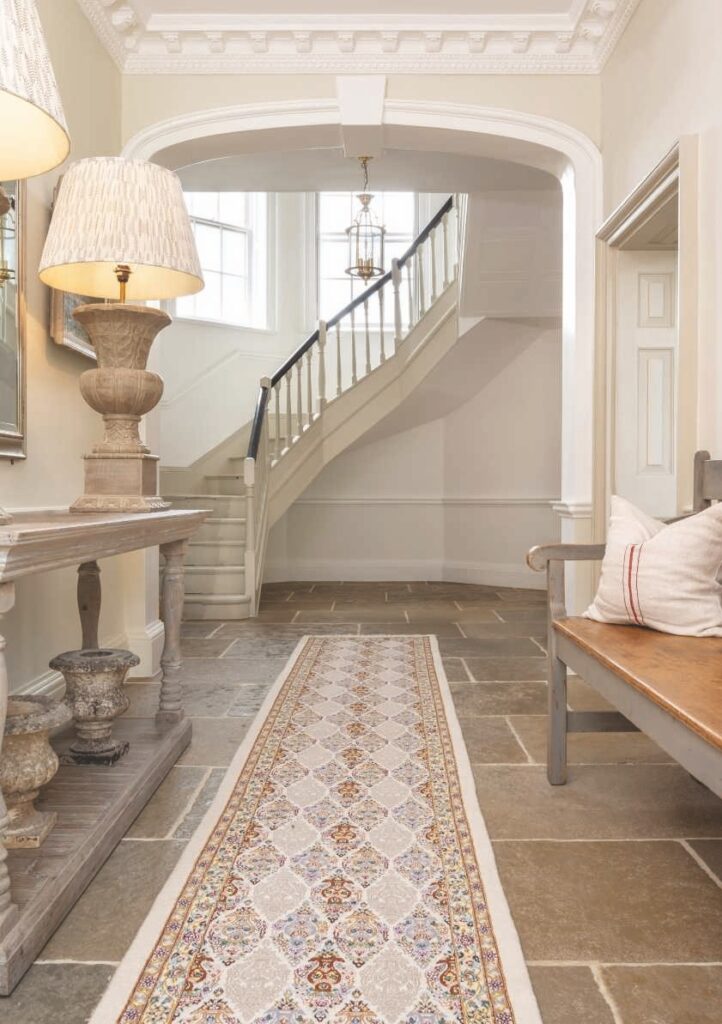 Hallways can have the tendency to be dead, unwelcoming spaces. So what better way to liven them up than with a rug. They can create a visual pathway that draws the eye to any connecting rooms. This means you can have fun and introduce pattern and colour with your chosen rug. Although, you'll need to consider how your scheme flows into connecting rooms.
Connect Spaces
By placing similar style/coloured rugs in connecting spaces, you unify and create a visual connection between the two rooms. This, in turn, makes each room flow from one to the next as your eye is drawn from one space to the next. This works particularly well in neutral and/or minimal spaces.
Create a Feature
Angling and layering rugs on top of one another can make for an interesting feature. If you're struggling to find a rug large enough for your space, opt for more by introducing the layered effect. It'll create greater impact than one large rug.
As Art
Rugs have become works of art in their own right and if you happen to come across one that's just too good to walk on, then maybe consider hanging it on your walls. They not only provide a decorative element but are also great for walls where you may need to a little bit of extra help in absorbing sound from adjoining rooms.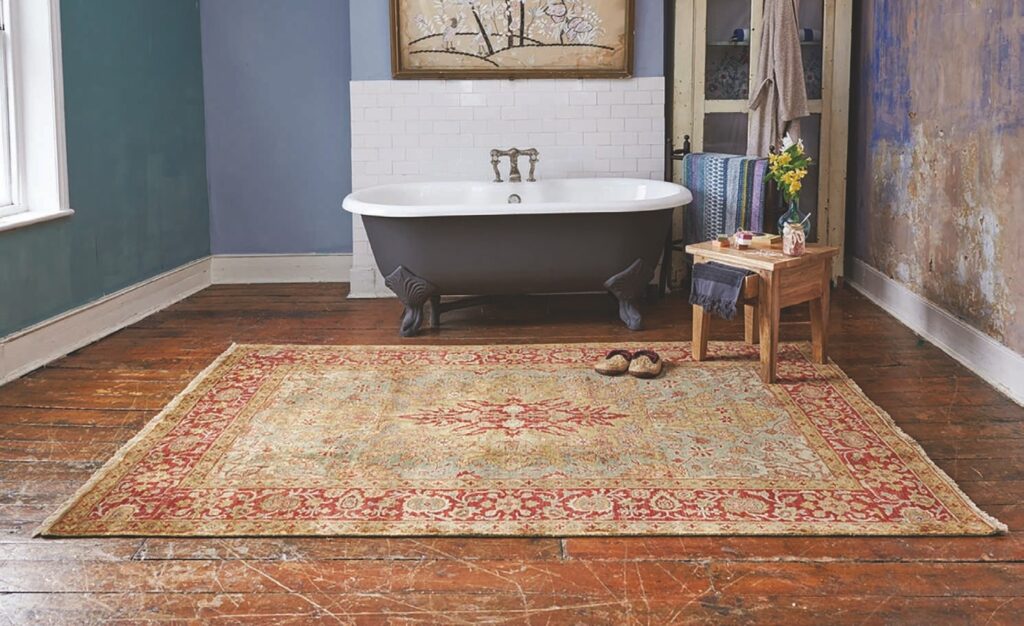 Reinforce Your Design Scheme
When choosing your rug look towards other elements of your design scheme, such as colour. If the rug you choose has an element of your design scheme, it will help reinforce, and create a more cohesive feel and look to your room.
Choose the Right Size
Whatever rug you decide to go for ensure you choose the largest rug you can for the room it will reside in. Avoid the floating rug in the centre of the room. Ideally, the rug you choose should be large enough to fit under all four legs of each piece of furniture. If this isn't possible the front legs of your furniture should be positioned on the rug. Apart from anchoring your furniture, it also helps prevents trips and falls. Your rug size should be based on the dimensions of your room and not your coffee table. Opting for a larger rug will fill the negative space created by your furniture.
Consider a Different Shape
Why settle for the traditional rectangular rug shape? Choose the ideal shape depending on the space and the way your furniture is grouped. Then opt for an oval, round, or square shape if it complements the room better than a rectangular rug.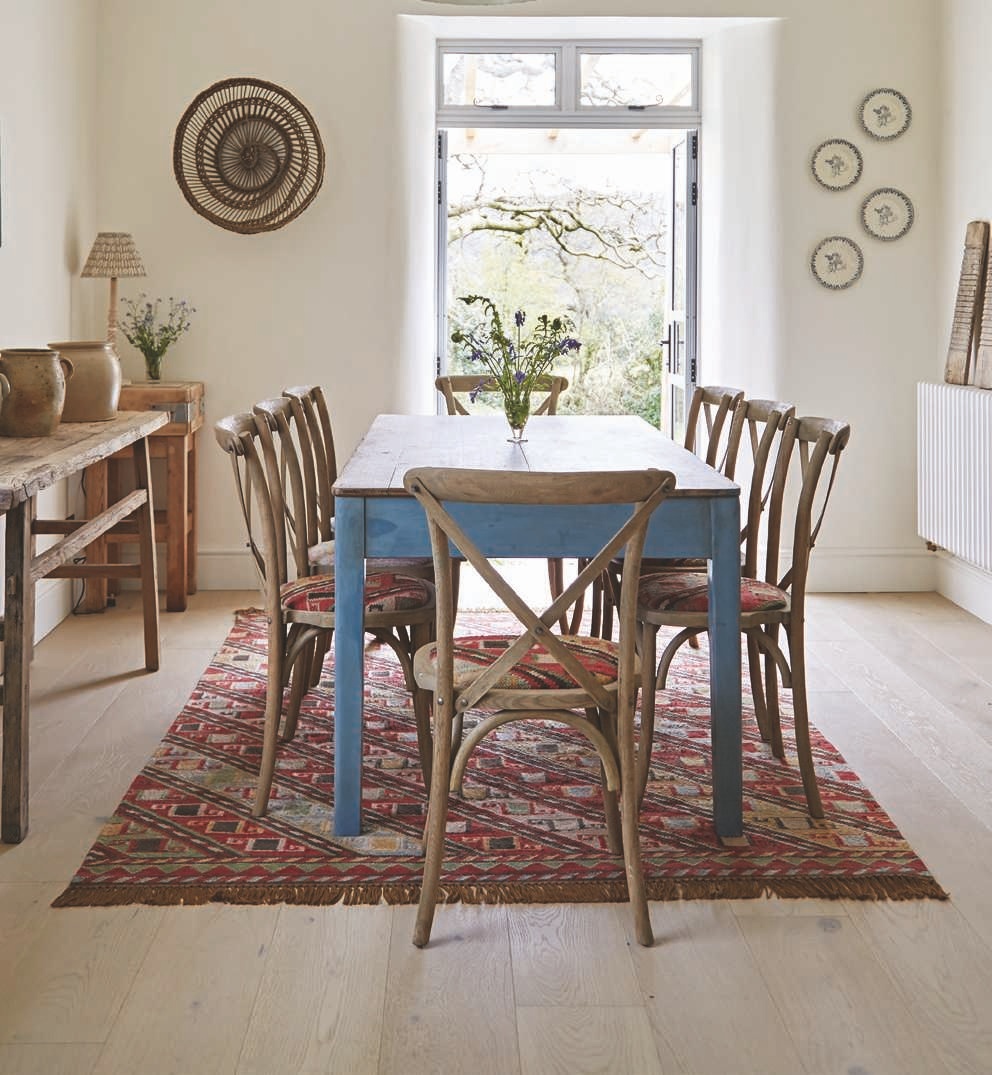 Play With Colours
The rug's colours should match your home's décor and mood. Ideally, the rug is chosen first, then the room is decorated around it. But if you already have the furniture in place, use the rug to tie the existing colours or add an accent. A rug in bold colours can be used as a centrepiece, whereas more neutral colours are great if you want the rug to blend in. In general, brighter and darker rugs are better suited for bigger rooms.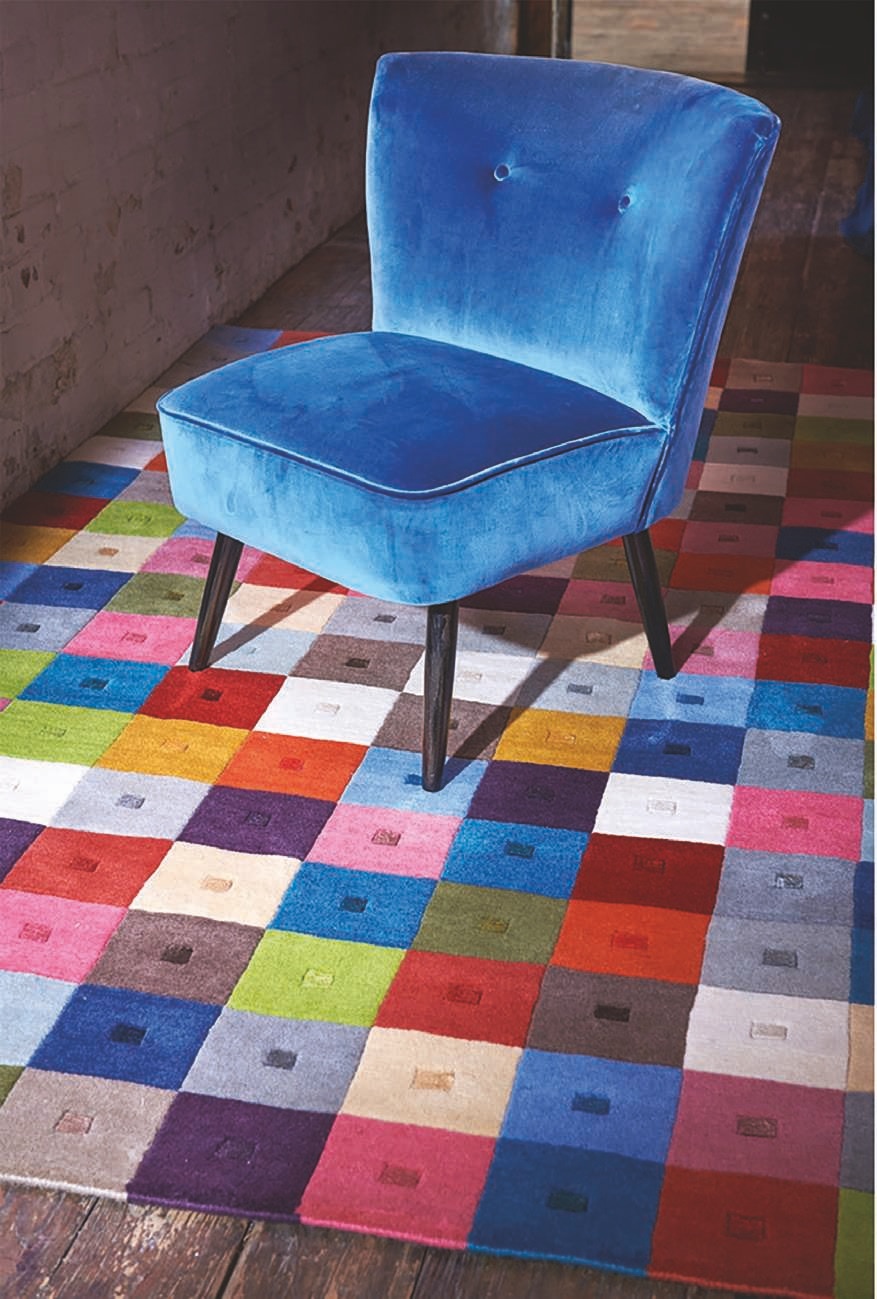 Along with natural flooring and carpet, rugs boast many useful practical attributes. They are excellent insulators, cutting down on draughts and reducing heating bills. They soften footfall by absorbing noise and feel soft and comfortable underfoot. And, when it comes to style, they can add a whole layer of personality to a living room.