Visit Rochester Cathedral to see the spectacular 13m long 'table for the nation' made from the wood of a 5,000 year old fossilised black oak tree.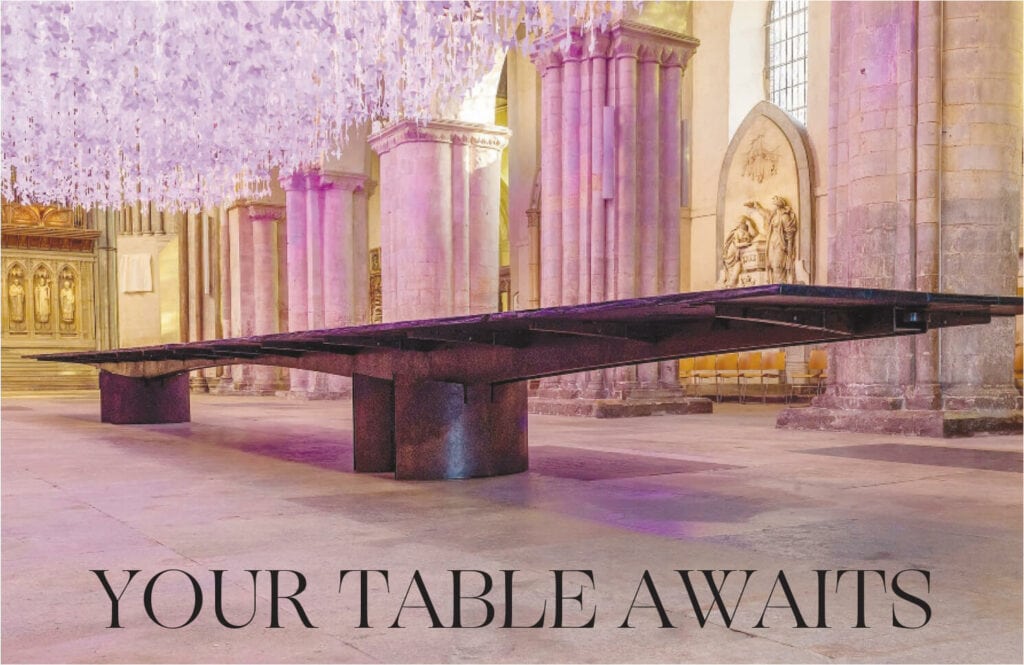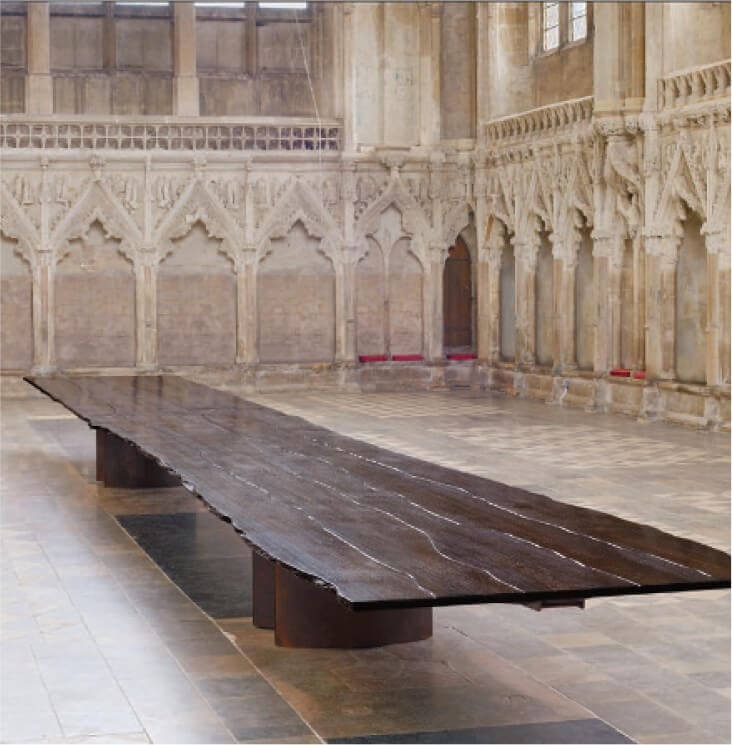 In 2012 a giant black oak tree was discovered in a field at Wissington Fen in East Anglia. A 13.2m long section of an immense tree had been preserved deep in the peat for 5000 years. The tree is believed to have been 55 metres tall. For comparison, a present day oak tree is around 20 metres. Black oak is the nation's rarest and most precious hardwood. It was decided that this incredible discovery needed to be preserved for future generations. Over ten years a team of privately funded specialist crafts people created a stunning sculptured table known as the Jubilee Oak Table.
The black oak was discovered in the year of HM the Queen's Diamond Jubilee and was completed and unveiled in 2022, the year of HM the Queen's Platinum Jubilee. The table was dedicated to HM the Queen and is a "Table for the Nation." The table has only been on public view once before at Ely Cathedral throughout 2022.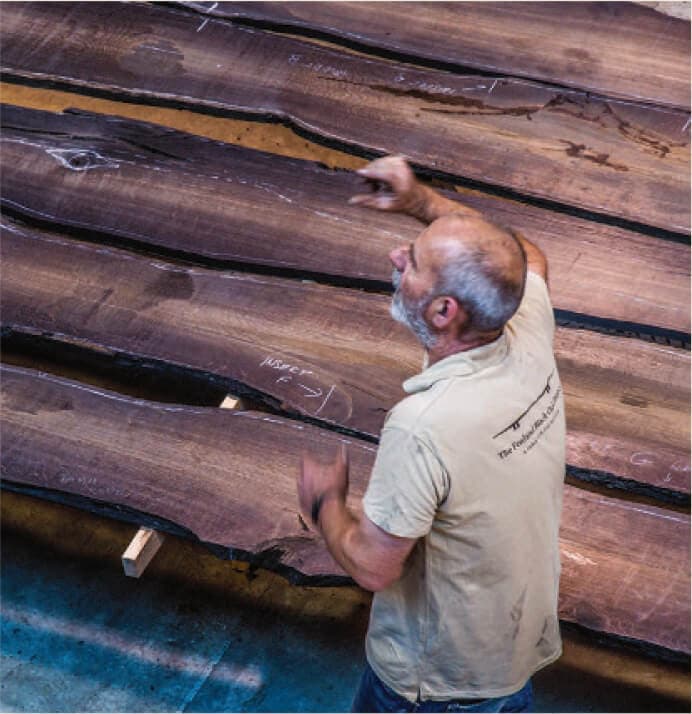 Rochester Cathedral Display
Alongside the table will be panels detailing the history of black oak (or bog oak). They will also detail elements of the 10 year project to turn the wood into a functioning table.
"It is a real privilege to be hosting the Fenland Black Oak Table. A wonder of creation and the work of some very skilled hands. As the ancient cathedral builders sought to inspire, so this extraordinary table engenders its own sense of awe and gratitude. Not only in the exquisite application of design, imagination, beauty, and perseverance, but in the inspiring story that brought this sleeping giant to life bringing people together, once again, around its mighty girth. People from different continents have given time, skills, and resources freely in this truly selfless endeavour. Furthermore, it continues to involve people of goodwill. The heavenly vision of many nations and peoples gathered around a common table, eating, and drinking in the presence of God is one which at the Cathedral we will aspire to replicate over the coming year as we invite others to share in this remarkable story with genuine thanksgiving."
Dean Philip, Rochester
How to see the table
The table will be on display at Rochester Cathedral until 1st March 2024, and will be available to view in the Nave during general opening hours. Due to the size of the table it will be moved between the main Nave and the Nave aisle throughout the year depending on the programme.
For more information visit:
www.thefenlandblackoakproject.co.uk
www.rochestercathedral.org