Mark Padfield and his team thatch a Grade 2 listed cottage in Preston, near Canterbury
This year's long heatwave may have delighted sun worshippers, but for outdoor workers it was a mixed blessing. While dry weather meant they could get on with the job in hand, extreme temperatures meant they faced extra physical demands.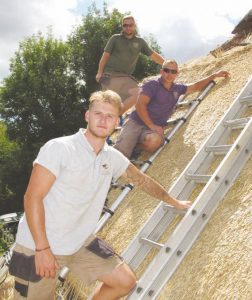 None more so than for those up on a roof, like thatcher Mark Padfield and his team. For three weeks under blazing sunshine they were re-thatching a cottage belonging to Sheila and Roy Mason-Wood in the village of Preston near Canterbury.
The couple stayed in their 16th century Grade 2 listed home throughout the project, so were on hand to offer ice creams and drinks. "They were very kind," says Mark.
It is believed the building was a school for a time in its history and it is very much a part of the village landscape. The Mason-Woods have lived in the half of it known as 2 Thatched Cottages for four years, but as they now plan to relocate to Spain they decided on re-thatching before putting the house on the market.
They are pleased with the work by Padfield Master Thatchers Ltd of Minster-in-Thanet. "It was interesting to watch," says Sheila, "And they did a great job. They were very professional and careful." The final touch was adding a pheasant finial; this tradition of placing a straw animal or bird on the ridge originated in the West Country.
Mark used combed wheat reed, the same as the existing material, and kept to the original design. He and colleagues Lukasz Piotrowski and Ross Chapman stripped away about half the depth of the old thatch, getting down to a sound base, then topped up with at least 300mm of new material, filling in deeper pockets where necessary.
The team takes on everything from emergency repairs to new roofs, working in long straw, water reed and heather as well as combed wheat – 90% of the materials are grown organically and are environmentally friendly. The trio regularly work beyond Kent in Sussex, Surrey and France but have also been in demand in the USA and Eastern Europe.
Mark served his apprenticeship nearly 30 years ago with a sixth generation thatcher and still loves his job. "I was very active as a youngster, preferring PE and sports rather than the academic side of school, and I am a perfectionist," he says. "Being outside while creating something is a combination I like."
2 Thatched Cottages, Preston, is currently on the market with Purplebricks.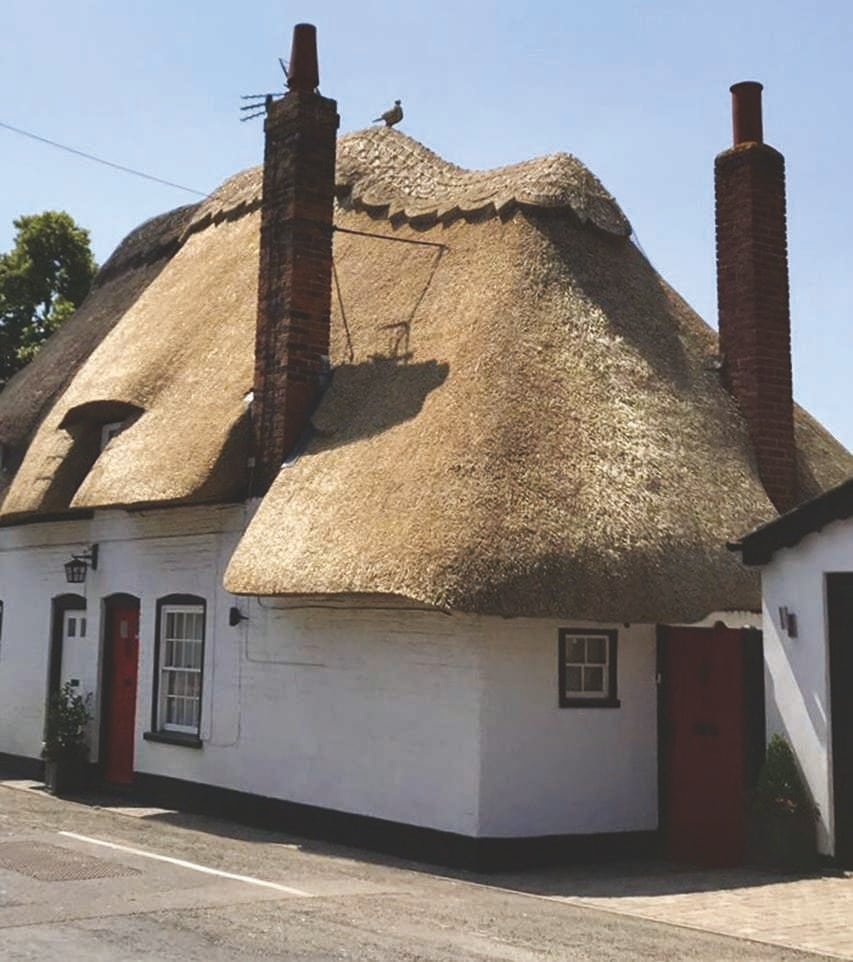 Padfield Master Thatchers
enquiries@thatchers-kent.co.uk, Tel: 01843 823 157, (mobile 07901 633293), thatchers-kent.co.uk