From The Lost Orchard by Raymond Blanc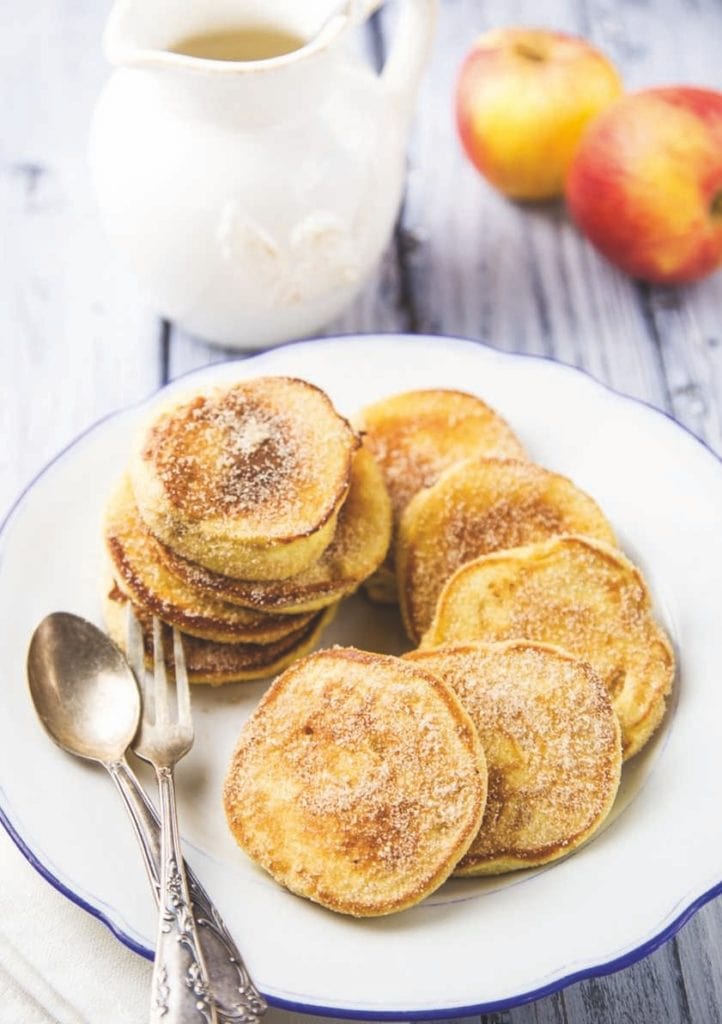 I have fond memories of Mardi Gras, when the children of our village would dress up and visit every home, where we would receive a 'penny' and the fluffiest, delicious beignet. My mother made her own version with the Reinette Grise du Canada apples that grew behind our house, and I still remember the beautiful contrast between the crisp, light batter and the soft, intense apple filling. The beignets are especially good served with chocolate sauce, ice cream, or a lovely English custard.
You will need
1 medium egg
240ml whole milk
1 teaspoon vegetable oil
100g caster sugar, plus 30g
pinch of salt
150g plain flour
1 teaspoon baking powder
400ml vegetable oil, for frying
4 apples cored and cut into 1cm rings
1 teaspoon ground cinnamon
Method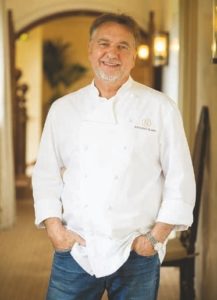 In a large bowl, whisk together the egg, milk, oil, 100g of sugar and salt.
Into a separate bowl, sift together the flour and baking powder, then sieve this again into the egg and milk mixture. Whisk together until you have a smooth batter. Have a tray lined with kitchen paper ready.
In a shallow frying pan, carefully heat the oil to 180°C.
Cook the fritters in batches, dipping each apple ring into the batter and then carefully lowering into the hot oil. Fry on each side for 1-2 minutes until golden brown, then, using a slotted spoon, lift out and lay on the kitchen paper to soak up any excess oil.
Mix the 30g of sugar and cinnamon together in a shallow bowl or tray, then while still warm, toss each fritter in the mixture, coating them evenly. Serve immediately.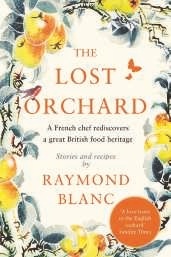 Win a copy
For your chance to win a copy of The Lost Orchard by Raymond Blanc, please email your name, address and telephone number to dawn@conservationnews.co.uk.
Closing date: Friday, 20th November 2020
The Lost Orchard, with foreword by HRH The Prince of Wales by Raymond Blanc (£10.99, Headline) is out now in paperback.