With a well-established food hall in Faversham and a brand-new deli & dining experience in Ashford, independent grocer Macknade is well-positioned in Kent to select the finest local apples.
As Kent begins to harvest the best the orchards have to offer, why not enjoy the apple season with this savoury scone recipe. A fine selection of heritage apple varieties from local supplier Brogdale, are now in store at Macknade.
These scones combine crisp green apples with the characterful Winterdale Shaw, a traditional clothbound cheese made near Sevenoaks. Serve warm with butter, extra cheese and apple, or a red onion marmalade.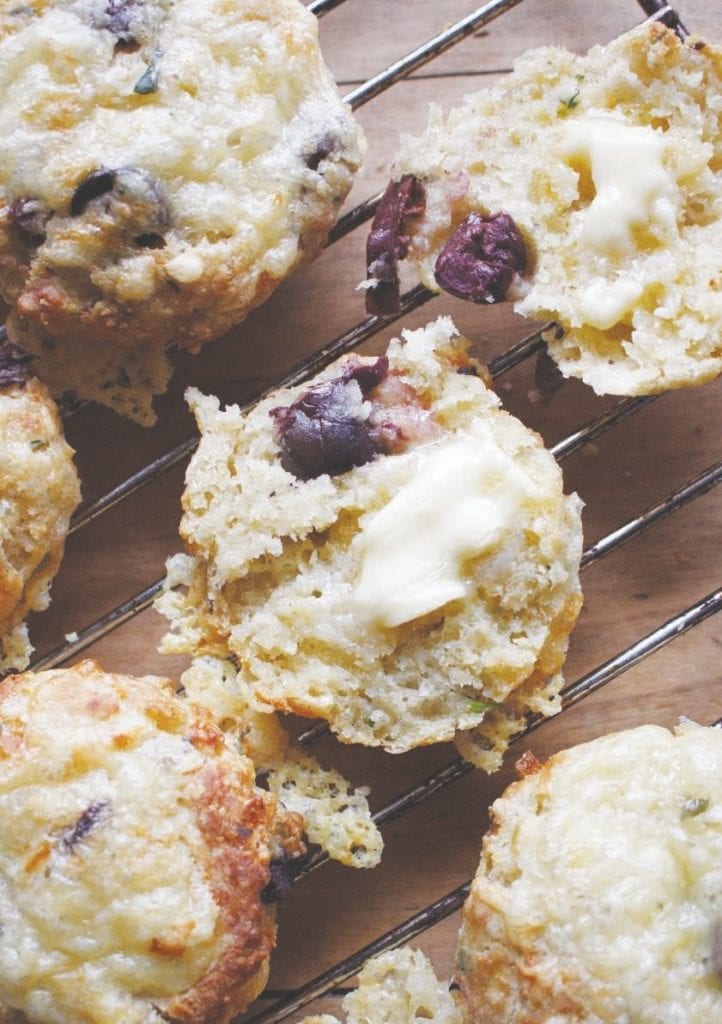 You will need
300g self-raising flour
1/2 tsp baking powder
75g cold butter-cubed
125g of Kentish Winterdale Shaw (or other hard Kentish cheese)
1 tsp fresh herbs (we used tarragon but thyme or rosemary also work well)
1 grated Kentish green apple
1 good handful of Italian olives, coarsely chopped
1 egg
115ml of milk
Method
Preheat oven to 200 degrees / gas mark 4 and prepare baking sheet – oiled or with baking paper.
Mix flour and baking powder before rubbing in cold butter to create breadcrumbs.
Stir ¾ of the cheese and the herbs, apples and olives into the mix.
Whisk egg and combine with milk before pouring into the centre of the mixture. Use a blunt knife to stir and combine a soft dough.
Transfer to floured surface and knead gently before flattening with your hands to approx. 2cm thick.
Cut rounds with a small cutter (easier if straight-sided) until all pastry is used and place on baking tray. Top with remaining cheese and bake in the oven for 12-15 minutes.