From Cinnamon, Spice & Warm Apple Pie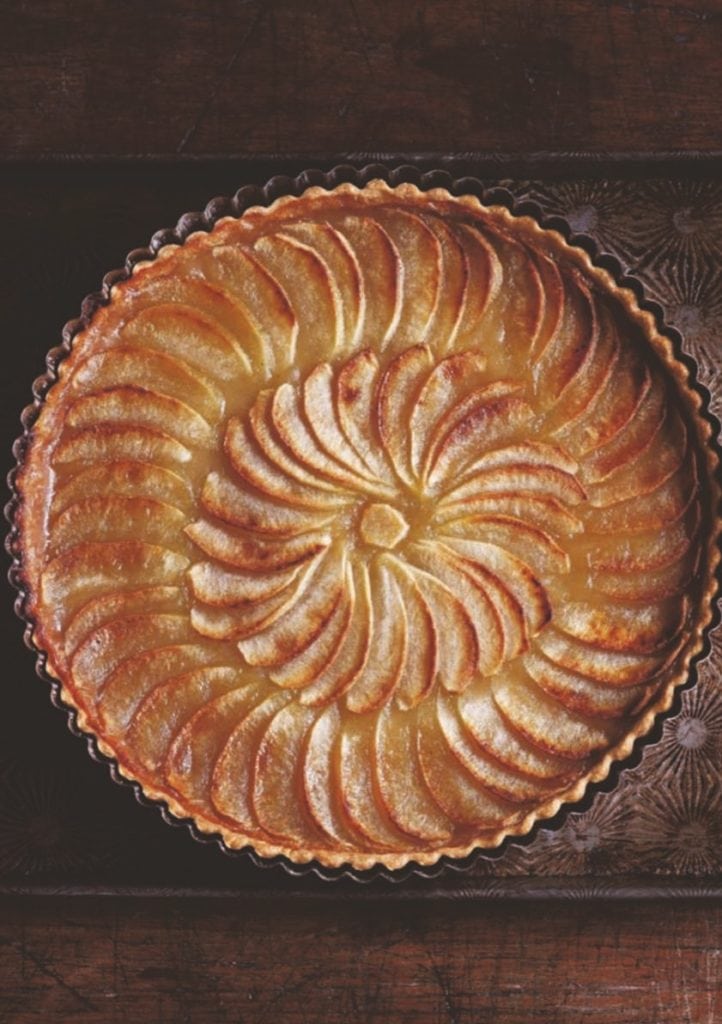 Apple tart is a classic, but this recipe represents a slight departure. The combination of apples and vanilla is absolutely divine, so a layer of vanilla-scented apple purée has been added.
You will need
1 quantity sweet pastry dough, at room temperature
3 mild eating apples, peeled, cored and sliced
1 tablespoon unsalted butter, melted
1 tablespoon sugar
chilled single cream to serve
For the apple and vanilla purée
3 apples (any variety) peeled, cored and sliced
1 vanilla pod
2-4 tablespoons caster sugar
2 teaspoons unsalted butter
Method
Roll out the pastry dough on a floured work surface to a circle slightly larger than the prepared tart tin. Transfer the dough to the tin. To trim the edges, roll a rolling pin over the top, using the edge of the tin as a cutting surface and let the excess pastry fall away. Refrigerate for at least 30 minutes, until firm.
To bake blind, preheat the oven to 200C/fan 180C/gas 6. Prick the pastry base all over, line with baking parchment and fill with baking beans. Bake in the preheated oven for 15 minutes, then remove the paper and beans and bake for a further 10-15 minutes, until golden. Let cool before filling.
To make the apple and vanilla purée, put the apples, vanilla pod, sugar and butter in a saucepan with 3-4 tablespoons water. Cook gently, stirring often, for about 10-15 minutes until soft (adding more water if necessary). Remove the vanilla pod, use the tip of a small sharp knife to scrape the vanilla seeds directly into the mixture, then discard the pod. Transfer the mixture to a food processor and purée until smooth.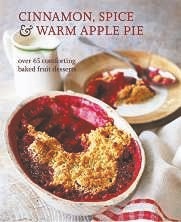 Preheat the oven to 190C/fan 170C/gas 5. Spread the puree evenly in the pastry case. Arrange the apple slices in a neat circle around the edge; they should be slightly overlapping. Repeat to create an inner circle, trimming the slices slightly so that they fit, going in the opposite direction from the outer circle. Brush with melted butter and sprinkle over the sugar.
Bake in the preheated oven for 25-35 minutes, until the apples are
just browned and tender. Serve warm with cream.
Recipe from Cinnamon, Spice & Warm Apple Pie, published by Ryland Peters & Small (£9.99), photography Ryland Peters & Small.