A T Palmer Ltd, respected historic building, conservation and restoration specialist contractors, undertook the renovation of Little Smarden House.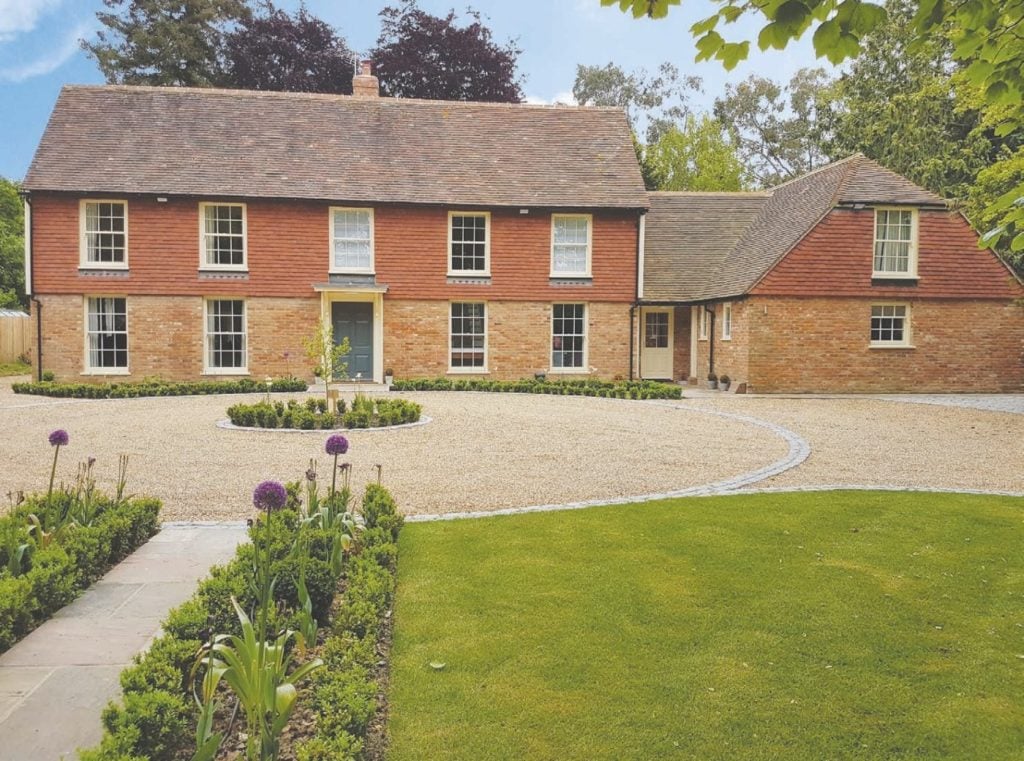 Working on Little Smarden House in the heart of the picturesque Kentish village was a return to Simon Palmer's roots. Not only is the property just down the road from the Smarden HQ of his building firm, but it was originally constructed 40-plus years ago by his grandfather Arthur, the founder of A T Palmer, the family firm. When the new owners of the house, Nick and Louise Holmes, spoke to Simon about having the house extended and renovated, he was therefore keen to take on the project.
He soon found out that the connection was even closer, with three of his longest-serving current staff having actually worked on the original construction: Colin Maddocks, a master craftsman; Graham Winder, a painter and decorator with 50 years' service in the company; and Brian Hutchinson, now the firm's Estimating Director but who was an apprentice carpenter during the original build.
The recent work, including a large two-storey extension, took just over a year. It increases the number of bedrooms from four to six and has given the house a prestigious and harmonious new yet traditional look, which fits well in the historic village with its generous scattering of 15th and 16th-century houses (there are 155 listed buildings).
Smarden's prosperity grew in the Middle Ages thanks to the local weaving industry, and in 1333 it was granted a Royal Charter permitting weekly markets and an annual fair.
A T Palmer's own history began 70 years ago with six tradesmen and a dilapidated old van, after Arthur returned from being an engineer in World War II and set up in business with wife Myra. Since then, A T Palmer has gained a strong reputation for careful conservation and restoration of historic buildings in Kent and beyond. Third generation Simon is Managing Director, working alongside his Company Secretary wife Natasha among a team of 35 employees with the assistance of 10-15 sub-contractors.
They use local suppliers wherever possible: for example, for the windows on the Little Smarden House project they worked with another local family-run business, RGH Contracts from Ashford; Rencraft provided the kitchen from their bespoke workshop near Sevenoaks; innovative bathroom specialist C P Hart (Tunbridge Wells and Dartford) looked after the sanitaryware; flooring was supplied and fitted by Carpets Direct of Charing; hanging roof tiles came from Tudor Roof Tiles of Lydd.
A T Palmer Ltd currently has a number of projects throughout Kent, The Weald and East Sussex. An excellent reputation, word-of-mouth and personal recommendations mean they never have to look far from home for business – though it may be hard to get closer than renovating your own grandfather's creations.