A delightful independent wine shop/bar in the heart of Chislehurst
Champion Wines, in the heart of bustling Chislehurst High Street, is a unique wine merchant because it not only sells a range of over 400 wines from around the world, but it also features a wine bar where you can sample old favourites or try out new wines and, if you are a little peckish, enjoy a cheese or charcuterie platter.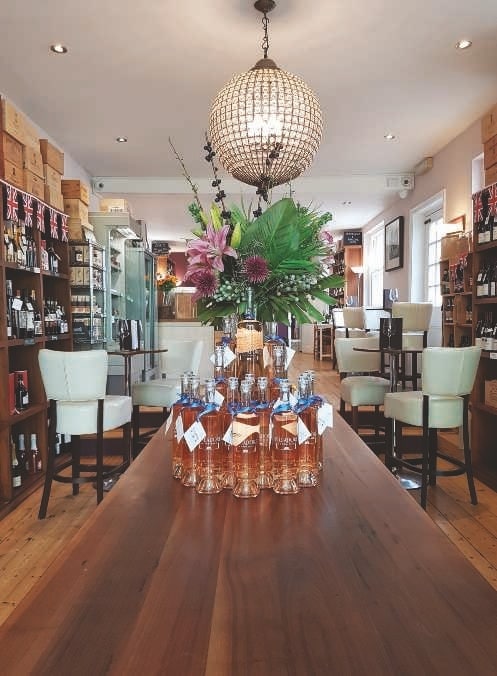 Penny Champion, the Australian proprietor, has long had a passion for wine; having worked in the trade for over 30 years she always had a vision to open her own wine shop. Many of us remember when Australian wine really took off in this country in the early 1990s and our supermarket shelves became packed with Chardonnay and Shiraz and the consumer boom began! Penny, arriving in the UK in 1990, was central to the development of our love for Aussie wine while working as a rep for Australian winemakers, and during this time she built up her knowledge as well as her contacts. With all this experience behind her, she finally realised her dream and in 2011 Champion Wines was born.
Don't expect to see the big brands that you see in supermarkets and large well-known retailers, as Champion's range is from smaller growers who produce great wines with passion in small batches which aim to reflect the terroir and heritage of the region. Although you will see many well-known appellations and regions, the producers are hand-picked for their commitment to producing excellent quality wine at affordable prices and all the wines are tasted before they reach the shelves, which demonstrates a commitment to quality and service.
Summer is definitely rosé wine time!
June 11th is National Rosé Wine Day and it's a double celebration for Champion as they are also marking their 11th birthday. Customers can pop in and enjoy a delicious glass or two of Selladore en Provence Rosé (formerly known as William Chase Rosé) as seen in the picture, try Eton Mess cake, meet the team and relax in a warm, friendly atmosphere. Or why not try the White Selladore – a crisp citrussy nose and on the palate, dry and fruity with a hint of white pepper.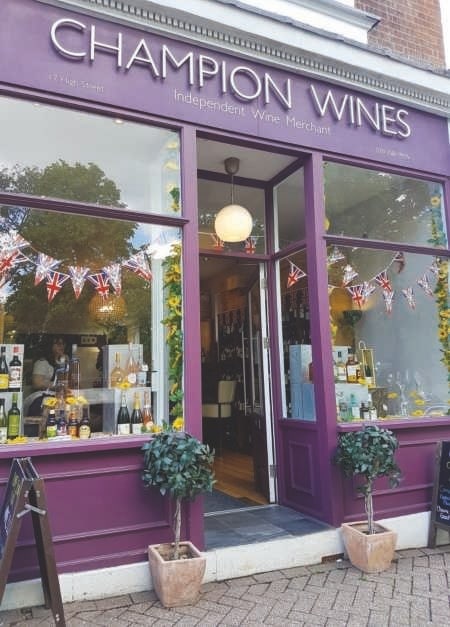 Champion offer a full range of other rosé wines including the famous and very sought-after Whispering Angel from Provence as well as a number of rosé wines from various parts of France. But it's not only French rosé, but also rosés from around the world. For example, have you tried The First Lady from Stellenbosch in South Africa – red fruit, watermelon and rose petals? Or what about a rosé made from a blend of Cabernet Sauvignon and Bobal (a local Spanish grape) from Valencia in north-east Spain – raspberry, redcurrant with hints of citrus and peach – ideal for those warm summer evenings with or without food. You can even try a rosé from Argentina or Uruguay – something for everyone.
Whilst we were there, we shared a glass of rosé Prosecco which was absolutely delicious! An excellent nose, bursting with delicate red fruit, and on the palate the creamy texture blended perfectly with the fresh acidity – not too heavy on the alcohol either – definitely recommended, so ask for a glass when you visit.
But if rosé is not for you and you are looking for a white wine with a difference, try their Chateau de Rhodes – a delicious white wine from Gaillac in south-west France, not far from Toulouse. This wine is a blend of Sauvignon Blanc and Muscadelle together with the ancient grapes local to the region including Mauzac, Ondenc and Loin de l'Oeil. On the nose there is a lovely intense perfume of white flowers, citrus, tarragon and anise and the palate is rich and mouth-filling with a lovely long length. The flavours echo the aromas detected on the nose which reflect the Gaillac terroir. Ideal as an aperitif or pair with seafood or fish.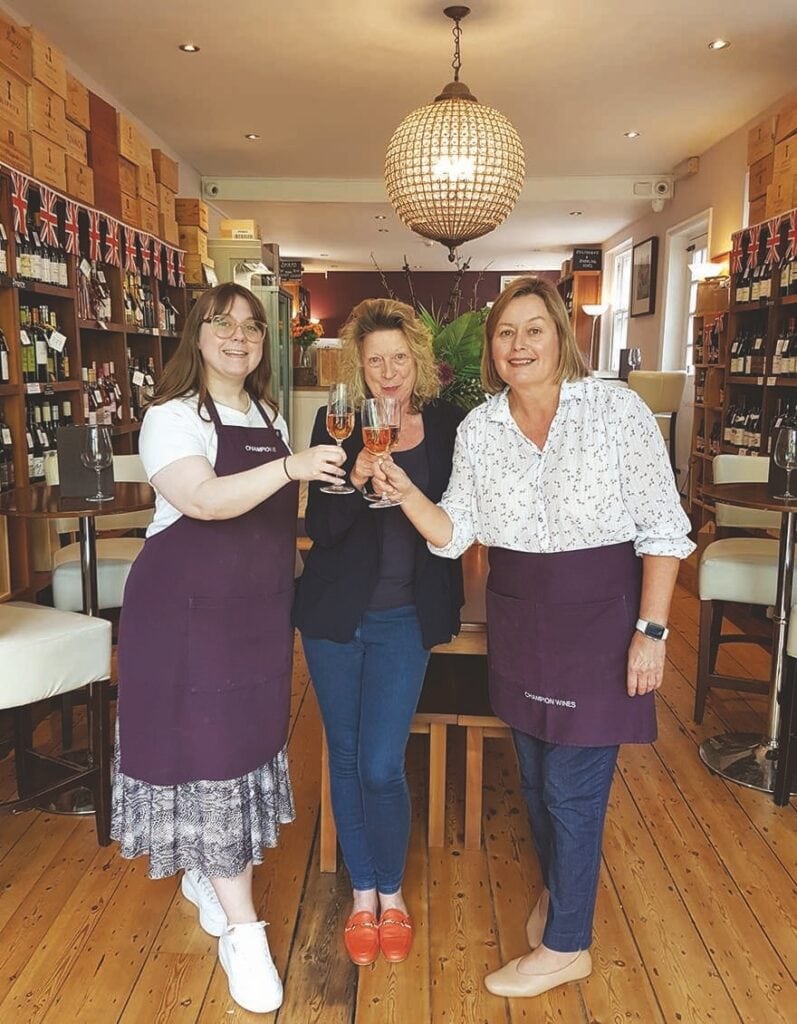 Champion's Wine Club
Many people do find wine intimidating – so many wines – how do we choose? – what do we choose? Simply the thought of it makes us choose the same wine over and over again – but why miss out? Why not try Champion's wine club! It's absolutely free to sign up and you will be delivered a mixed case of 12 wines five times a year – usually six reds and six whites with full tasting notes and food-pairing suggestions. What a great way to try new wines in the comfort of your home, knowing that the emphasis with each wine is quality as well as being unique – you won't find these exact wines in the supermarket! There are three levels of subscription – Bronze, Silver and Gold – prices on request.
Wednesday Wine Tastings
Champion's also offers a wine tasting on the last Wednesday of the month at 7.30pm – last month was fizz and how to make sparkling wine using the traditional method. June 29th is the next one and I recommend checking beforehand the exact tasting on 0203 581 9935 forbooking and further information.
Champion's Wine Bar
The perfect place to meet up with friends for a few drinks or before you go out to dinner. You can either have a glass from the wine bar menu or choose a bottle from the extensive range, and if you are feeling a little peckish why not have a cheese platter: choose from a selection of Cheddar, Manchego, Goat's Cheese, Cashel Blue and Somerset Brie as well as charcuterie. The setting is perfect, overlooking Chislehurst Pond with a little light music in the background to while away a summer's evening… definitely worth a visit!
Opening Times
Closed Monday and Tuesday
Wednesday 11-5pm
Thursday 11-6pm
Friday and Saturday 11-8pm
Sunday 11-3pm
If you would like to know more: email pc@championwines.co.uk
Phone 0203 581 9935