Jane Elizabeth Architects being situated in the garden of England have much experience with the exciting process of giving new life to the many redundant farm out buildings that exist in the county.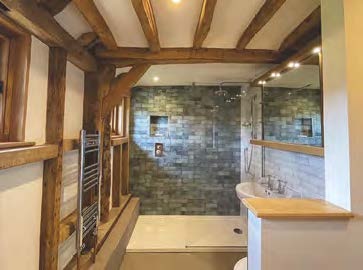 Reviving and adapting a Kent barn from agricultural to residential use has so many opportunities as barns can make exceptional open-planned family spaces. The challenge in the restoration of a historic building is to bring the benefits of 'modern know-how' whilst respecting the spirit of the past through using traditional materials and a focus on the architectural individuality of the property.
Jane Elizabeth Architects have built up over the years a comprehensive knowledge in property conservation. Their expertise enables them to bring imaginative and working solutions to achieve the aspirations of their clients in realising their dream home.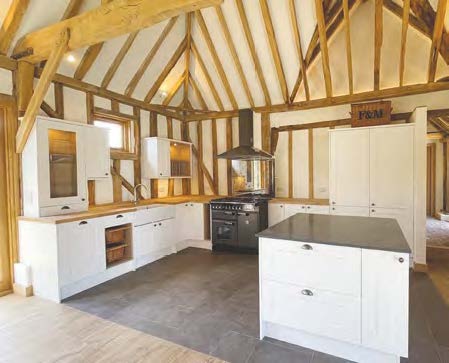 A recent renovation was completed on a mixed period circa 16th /19th threshing barn. A particular feature of traditional Kent barns are that they have internal bays that need to be maintained within the barn's development. This barn was formed of five bays around the original work hall where all of the threshing of crops would have been carried out. In this central space, we were able to create, as seen in the photograph, a spacious and very light kitchen area which is at the heart of this family home. The crucial first step when converting any barn is the detailed timber assessment. All of the timber frame, principal rafters, angle struts and oak collars are carefully recorded and deemed to be repaired or replaced. There is emphasis on handmade joinery to ensure the craftsmanship of the past is conserved. The attention to detail that JEA produces in their plans and drawings ensured the character and beauty of this 500 year old building is brought to life through its timber in the most stunning way.
Contact us on 01622 884373
Mobile: 07715 860787
www.janeelizabetharchitects.co.uk