Prestige Brickworks' remarkable restorations
We meet a Kent based building conservation company, whose work is breathing new life into tired old properties, but they don't just repair, renovate and make them structurally sound again, with a lot of meticulous care and attention, they turn back the clock and make your house smile again.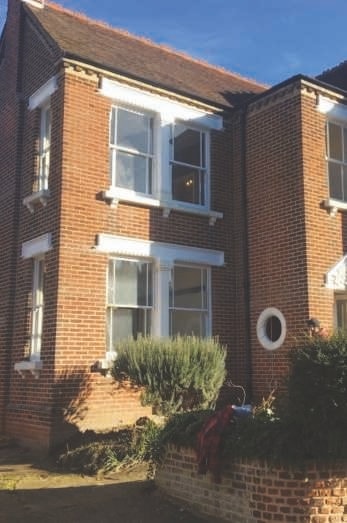 Nowadays we have come to recognise the importance of re-using, recycling and restoring the things around us, and in recent years we've highlighted many businesses that have found their niche by thinking outside the box and grasping the opportunity to restore products and reintroduce them to the market place, and by doing so they have developed a useful and lucrative business. Just a couple of examples are the Antique Flooring Company, they salvage flooring from period properties that are due to be demolished, so this can live on in other development projects. Or the Old Door Restorer, who rescues discarded doors from skips and waste tips and who lovingly reconditions them so they can be used again.
The theme of restoring items to lengthen their lifecycle fits in well with the company we want to tell you about here. Prestige Brickwork may sound like many other building companies, it's a family business, run by Sam Webster, based in Canterbury. With nearly two decades experience in the building trade, Sam started his own company Prestige Brickwork four years ago. They specialise in the conservation of period properties and have worked on heritage sites and historic buildings throughout the South East. These include architectural styles from Tudor, Georgian, Victorian and Edwardian, right through to the very latest, more modern lime built buildings of the 20th and now the 21st Century.
Sam and his talented team offer all types of brickwork repairs and repointing, brick and stone replacement, structural crack repairs, general property maintenance and they are specialists in working with lime, which as we all know these days is an absolute must if you are in the business of building conservation. The benefits of using lime are that it is better for the environment, as it is less polluting than other materials like concrete, and most importantly lime is the traditional material used for centuries which allows the building to breathe, aids drainage, so it stops damp building up and damaging the structure. Sam describes it as 'natural damp-proofing'.
This beautiful old property in Bridge near Canterbury, is a superb example of how lime repointing brings period brickwork back to life.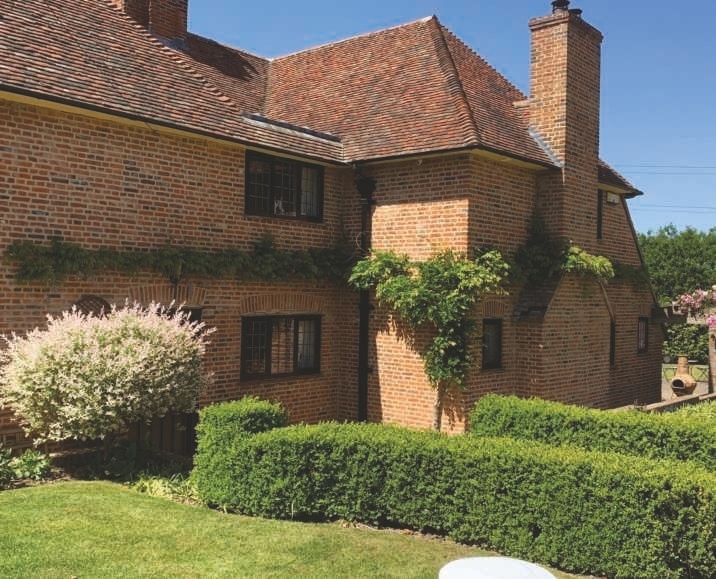 Top marks to Sam and his team, however what is also impressive are the amazing transformations that Prestige Brickworks achieve on the buildings they work on. They carry out restorations by repointing and replacing bricks or stone when required. This careful remedial work is accompanied by the clever and ingenious use of steam cleaning, which delivers some outstanding results.
Here are some of their recent projects with before and after photos that show the terrific transformations the Prestige Brickwork Team have achieved, with Sam's descriptions of the work undertaken.
Chimneybreast and fireplace
Unfortunately when we got to this fireplace and chimney breast it had seen better days. Some repairs had been attempted using a red render and it didn't look great. We started by rectifying and replacing the necessary brickwork. Then properly raked out the mortar beds to a better depth before giving the bricks a gentle but thorough clean. Finally a traditional lime mortar was used for pointing.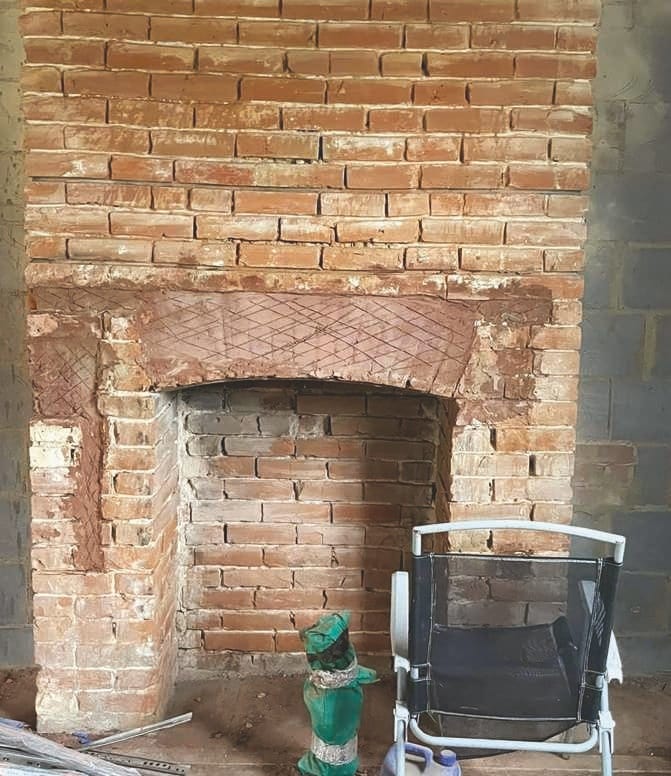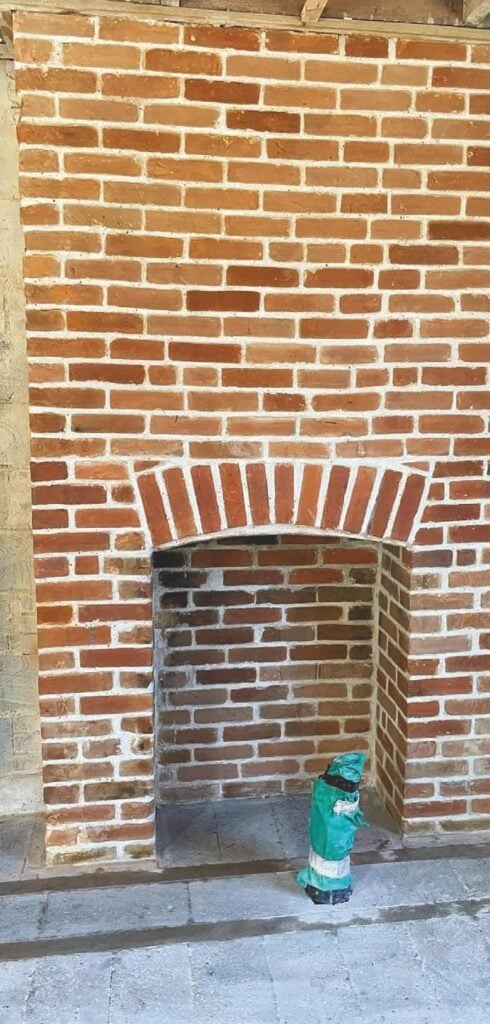 Rag Stone house
This dressed rag stone building in Sandgate was definitely in need of repairs. Unfortunately, as is very common, there had been some unsympathetic cement repairs and pointing works previously attempted. We removed all the pointing and washed the building down. A soft breathable lime was then put back in. We added some crushed seashells to the mortar mix. As well as looking great and being in the original mortar, the seashells further prevents cracking as the mortar dries. We replaced any damaged stones, which were sourced locally and a perfect match. A mason recommended by us came in afterwards and repaired the stonework around the windows. The finished property looks great and maintained like this will now be good for many years to come.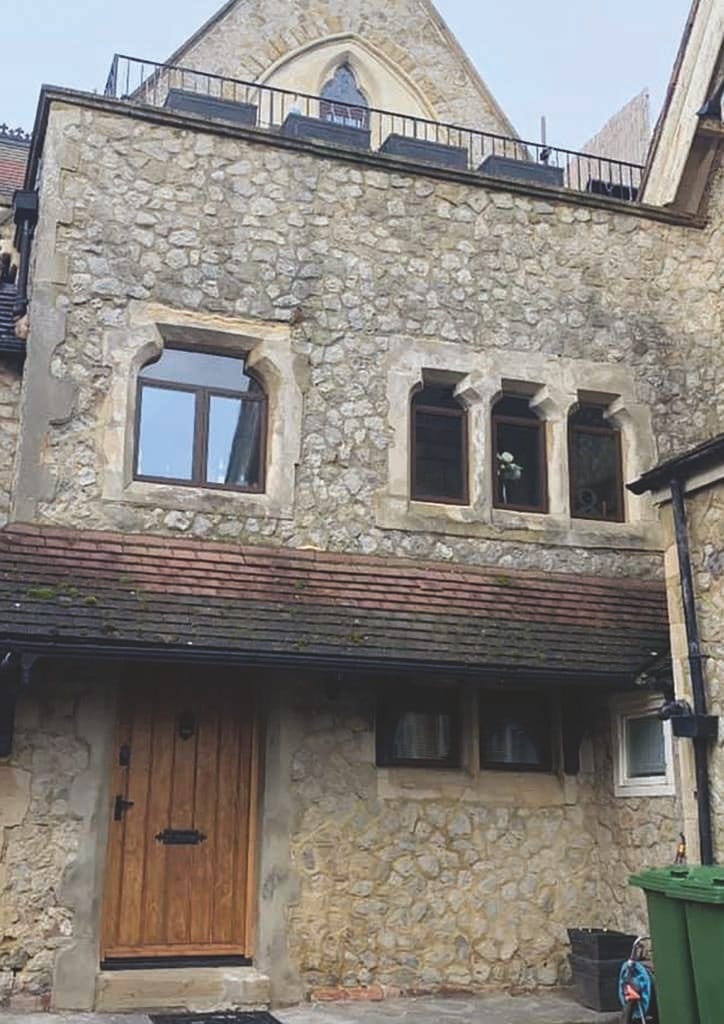 Chimney, Pluckley
This chimney in Pluckley was open to the elements, had loose brickwork in several places and was in need of some repointing. The top few courses of brickwork were taken down and re-laid with a lime mortar. Mortar was raked out to a good 20/25mm before excess dust was washed away and repointed in lime. The unused chimney was capped off with slate to keep the weather out – luckily an air brick was already present for ventilation. A new terracotta pot was added to the used chimney. A durable cement cap was added with a curve for water to run away. Finally a bird cowl was added – suitable for solid fuel as there is an open fire below.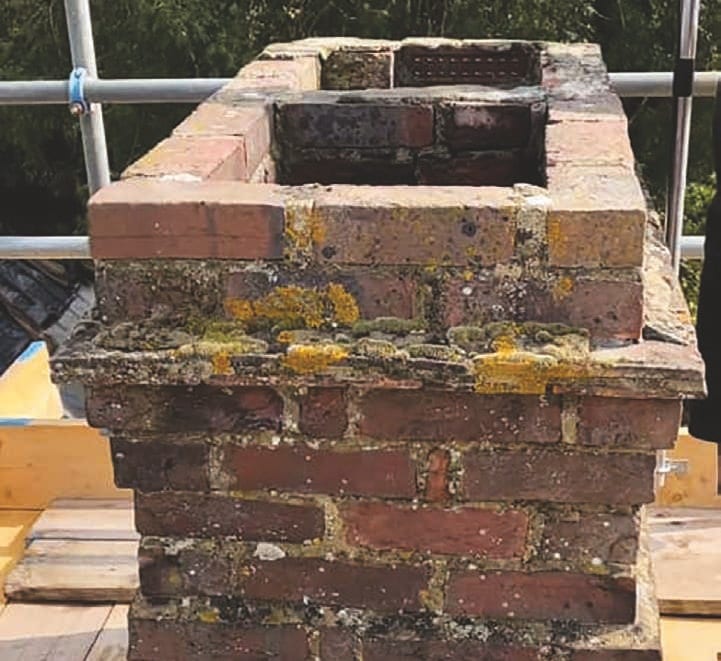 Property in Ashford
This property in Ashford has been steam cleaned to remove years of plant matter and grime. Then once cleaned we removed all of the mortar and repointed. This property was built using lime mortar so we have put a traditional lime mortar back in to allow it all to breathe.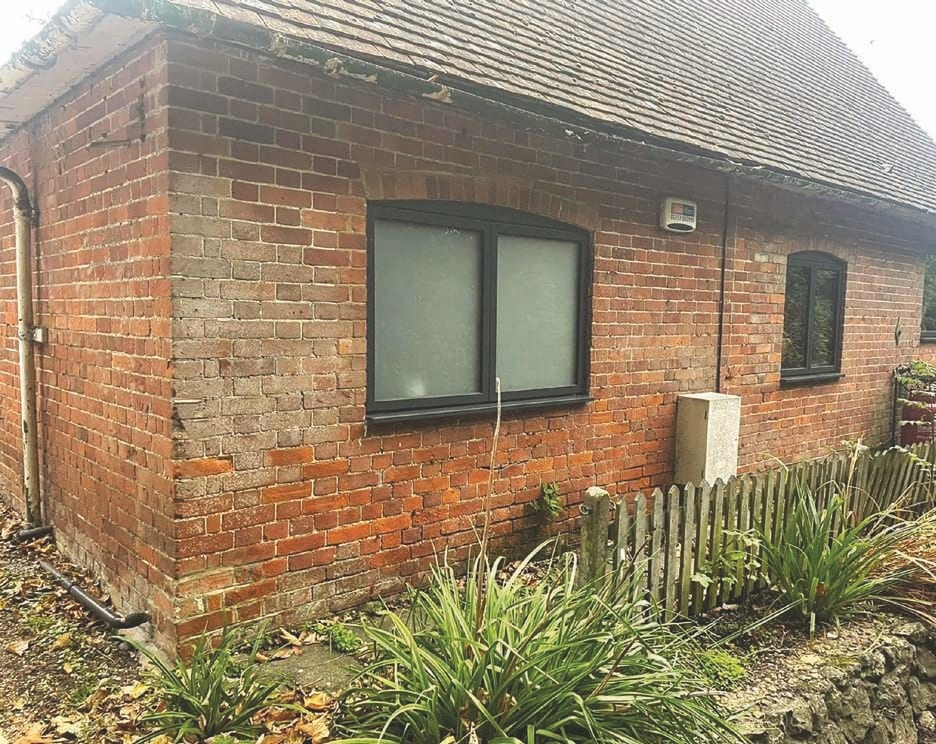 For more info visit prestigebrickwork.co.uk
Tel: 01227 908563 or email prestigebrickworkkent@gmail.com