Easter is a time that is synonymous with all things chocolate – so with that in mind, we meet a lady from Simply Chocolate of Whitstable who has taken her love of this confection to the realms of an art form...
Jane Napper wasn't really thinking of chocolate as an outlet for her creativity. She was actually looking at patisserie classes online when she spotted a course on how to become a chocolatier, run by world-renowned chocolate master Mark Tilling. From that moment on, thoughts of patisserie went out of the window. She saw what she describes as the most fantastic array of jaw-dropping images of chocolate creations: flowers, truffles, miniature gateaux, gourmet chocolate bars and more; it was then that she realised she wanted to become a chocolatier.
For those uninitiated amongst us, a distinction needs to be made – a chocolatier is a person who makes confectionery from chocolate. This is different from chocolate makers, who create chocolate from cocoa beans and other ingredients.
Seeing the opportunity the chocolatier courses presented, Jane recognised that here was not only a channel for her creativity (she's always enjoyed making things) but this would involve learning how to make beautiful objects from something that she truly loves – chocolate. She's such a fan, she eats some every day!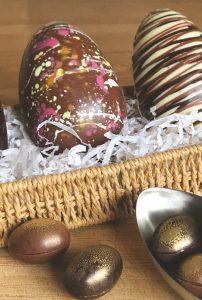 Five years have passed since her first course, and she says, "The Masters of the art made it all look so easy, but it certainly isn't! You continually learn from your mistakes, sometimes you have accidents in the process, some actually turn out to be happy ones where you create something unexpectedly wonderful. There are technical aspects to working with chocolate, making sure the timing and the temperature are right, not to mention ensuring everything including the ingredients are the finest, ensuring the texture, finish and the flavour combinations are correct, and that's before you consider the aesthetics of moulds and decorations."
With many more courses and several years of experience under her belt, Jane is now a fully-fledged chocolatier, who enjoys sharing her love of the art so much, that she runs her own chocolate workshops at various venues in the south-east. The workshops are themed to the time of year, everything from hearts for Valentine's to Christmas with filled chocolates, hand-rolled truffles and Christmas trees.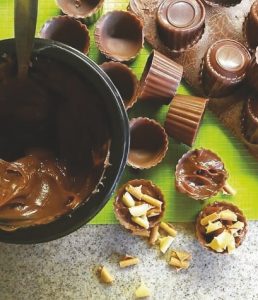 "It's rewarding and exciting teaching people. They leave with a new-found respect for the art of the chocolatier, having made their own chocolate creations to take away. Mind you it can also be a bit nerve-wracking, you never know until the chocolate comes out of the mould if all is well, but it's definitely fun! In recent years I've been trying to make sure the workshops can cater for everyone, so I've sourced specialist ingredients, some dairy-free and my vegan chocolate workshops are becoming very popular. I want to be as inclusive as possible so everyone that wants to can enjoy trying their hand at the art of the chocolatier."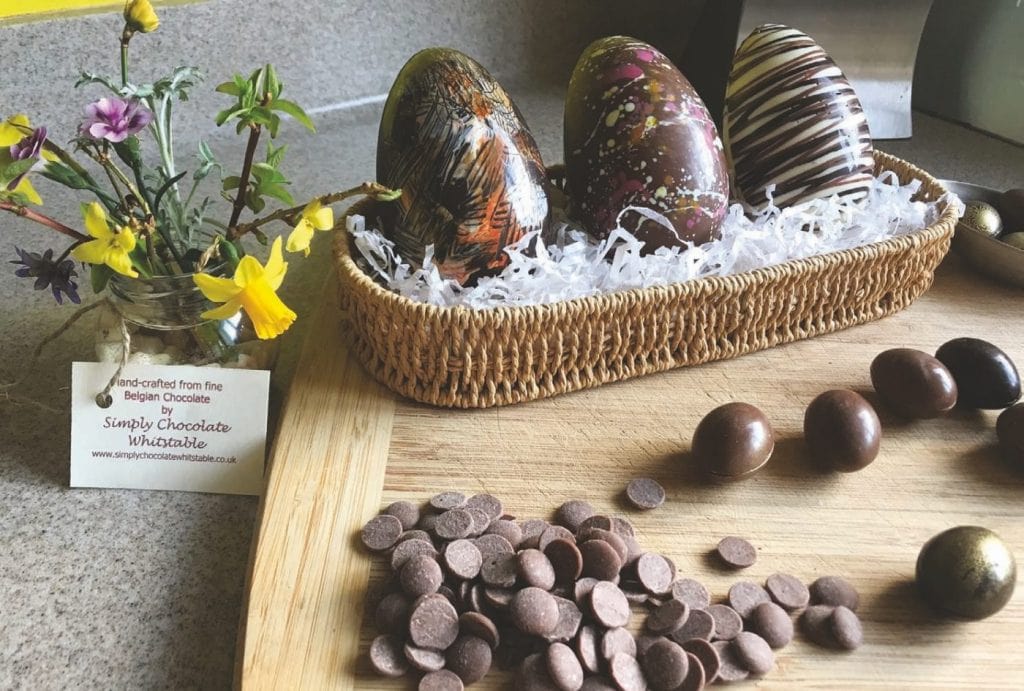 With Easter on the way, Jane is planning several workshops in the coming months where you can learn how to make your own hollow chocolate eggs filled with mini praline eggs along with spectacular chocolate 'shards' – gift-wrapped ready for you to celebrate Easter.
You can find out more by visiting www.simplychocolatewhitstable.co.uk where details of all the workshops can be found. You can also register your interest for information on all future workshops.
WIN TWO PLACES AT A SIMPLY CHOCOLATE WORKSHOP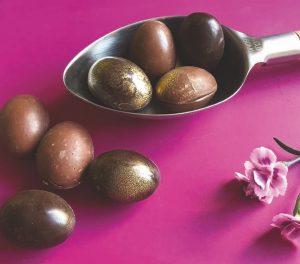 Jane is offering two free places on one of her Easter workshops to be held on: SUNDAY 14TH APRIL 10AM-12 NOON at the Grain Store Studio, Brenley Farm, Boughton-under-Blean, Faversham, Kent ME13 9LY
To enter, like our Facebook page at Conservation News Kent Magazine, or follow us on Twitter @consnewskent, or email dawn@conservationnews.co.uk. Just send us a message via any of these saying you want to enter the draw to win two places on the Easter workshop. Please note you must confirm you can attend on Sunday the 14th April.
The closing date for the draw is 5th April 2019, and winners will be notified as soon as possible after this date – good luck!