Spring is on its way and you'll soon be caught up in a frenzy of seed sowing, growing, and nurturing your garden as it comes back to life.
Visit the beautiful Mount Ephraim Gardens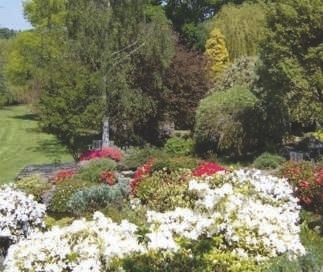 Mount Ephraim Gardens is set in ten glorious acres of stunning Edwardian terraced gardens against a backdrop of the beautiful Kent countryside. These ten acres of gardens, set in the heart of an 800 acre estate have magnificent views over the Swale and Thames Estuaries.
2021 Season tickets are now available to purchase online, giving you unlimited access to the gardens during normal opening days.
Visit www.mountephraimgardens.co.uk
Shed loads of fun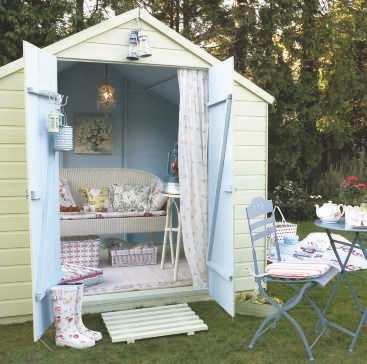 Since the lockdown, garden sheds have become the focus for investment, decoration and adornment. Gone are the days of sheds as just storage for tools. It seems that record numbers of gardeners have been upgrading their garden shed into something more beautiful. So where do you start?
Have a good clear out. get rid of anything that's broken or that you don't use.
Repaint it. These days, wood stain can be more than brown or green! There is a huge range of shades and mixing two colours can give a great impact.
Bling it up. Make it your own with decorative touches, such as trellis, lanterns hanging baskets and insect hotels.
Now for the inside. Treat the inside as another living space; neutral or muted colours are perfect for creating a relaxed environment, while bright and bold colours can help alertness and concentration levels. Adding storage and countertops to the shed will allow it to be used for a multitude of purposes from a home office to a relaxing hideaway. Storage cabinets and desks can be bought readymade, making installation a breeze, or you could choose to make your own storage exactly to your needs – the sky's the limit!
Three Top Tulips
Whether used in formal or informal beds and borders, tulips make ideal bedding plants combined with annual or biennial planting.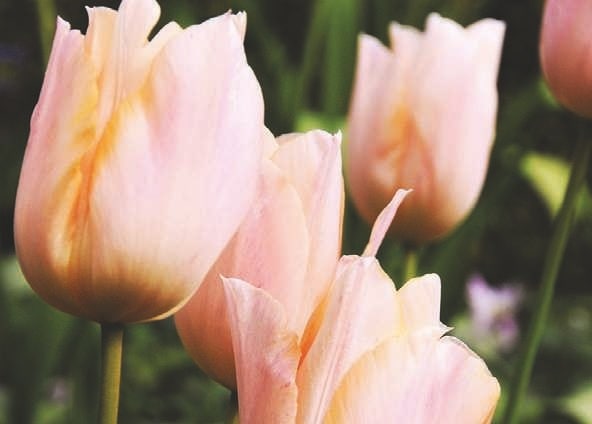 Seasonal gardening jobs
Keep weeds under control.
Protect fruit blossom from late frosts. Most top fruit and soft fruit are very hardy but once they start into growth in spring, flowers and buds are especially vulnerable to frost and may need protection to crop well.
Tie in climbing and rambling roses.
Sow hardy annuals and herb seeds.
Start to feed citrus plants.
Increase the water given to houseplants.
Feed hungry shrubs and roses.
Sow new lawns or repair bare patches.
Prune fig trees.
Divide bamboos and waterlilies.