Never has it been more critical for us to encourage and conserve the wildlife in our gardens.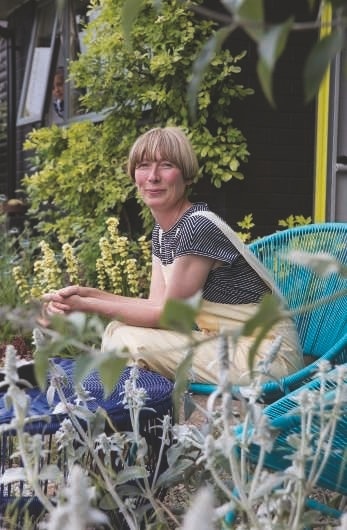 Our gardens should act as a sanctuary for insects and wildlife, as well as for ourselves. I, Sarah Morgan, The Garden Creative's founder and award-winning designer, have a passion for gardens and their power to enhance human lives whilst supporting conservation and biodiversity. Plants offer us, not only beauty but shelter, food, medicine and wellbeing.
It is so important, now more than ever, for our gardens to not only nourish our minds and provide us our sanctuary but also to become a safe place for insects and wildlife.
One of the most important things we can do is to look at how we see our outside places. They should not, by nature, be static places. They are ever-changing. Plants are meant to grow to fill spaces, to cover the earth providing shelter and suppressing weeds, to change through the seasons, losing leaves and flowers and growing them again. The seasons are no more apparent to us than when we spend time out and about in our natural world, our gardens, our parks and woodlands. This in itself is an important and remedial act that can calm our busy minds, helping our mental and physical health.
All photos by Sarah Cuttle
A good garden designer should provide you with your perfect garden while choosing the right plants for the right places which are going to thrive; creating a beautiful, diverse habitat for insects and wildlife.
Hiring a designer with plenty of experience who prioritises your requirements is key.
With over 20 years' design experience I have re-trained in horticulture after a successful career in women's wear. Being passionate about the environment, this is the perfect place to create beautiful living havens for people and wildlife. Gardens are sensory spaces. Natural fragrance, harmony, light, sound and texture influence mood and well-being. A carefully designed space will enhance the lives of the people who use it.
The Garden Creative offers a full garden design and planting service that is tailor-made to your unique requirements. From small-scale planting plans and advice on what plants to grow where, to a complete redesign and build we treat every client with the respect and professionalism that we would expect ourselves.
All projects begin with a free design consultation so get in touch and see what you can do.
My own garden will be open as part of the NGS Whitstable open gardens in 2020. Take a look at their website for details and I'll look forward to welcoming you.
Ideas to help wildlife in your garden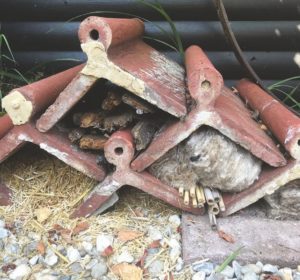 Make a log pile in a shady corner of the garden – insects and amphibians will make it their home.
Recycle old milk bottles and containers to use as bug hotels.
Pile up old slates, bricks and rocks and let the grass grow around them. This will provide habitat for many creatures including slow worms and newts.
Sow annual and perennial wildflower seeds to create a meadow on a small scale.
Leave the seedheads on grasses and perennials until early spring, as these provide important winter homes for many insects.
Pile up autumn leaves to create a hibernation retreat for hedgehogs.
Plant shrubs attractive to pollinators that will provide nectar in every season. Buddleia davidii 'Royal Red' is a beautiful magenta flowering shrub that looks fantastic in late summer.
Add a nature pond – even one less than a metre wide will provide a home for frogs and newts and attract insects which in turn will attract bats to your garden at dusk.
Feed the birds during the winter months and spring and make sure you provide water for them to drink.
Don't use insecticides. They kill bees amongst other things, get into the water system and contaminate the soil. Dig up perennial weeds like bindweed, nettle and bramble and pull annual weeds out by hand. Plant close together, or mulch borders so that weed seeds can't germinate on bare soil.
Find The Garden Creative on Instagram @thegardencreate
Email: sarah@thegardencreative.com
www.thegardencreative.com
www.ngs.org.uk