Vino Wine Shop & Tastings
Rowena Hawtin discovers a little gem in the heart of Faversham.
Strolling through Faversham High Street as winter approaches, the town has a unique charm with its historic buildings and variety of independent retailers. Vino is one of these – a wine shop that offers daily tastings, antipasti and coffee, where you can also stop off for an hour or so to sample their generous selection of wines by the glass and, if you're hungry, enjoy a delicious plate of charcuterie which can include Italian cheese, meat, olives, bread and other tasty offerings.
Owned and run by Italians, the inside is reminiscent of an Italian Enoteca – a local wine bar where locals (and tourists) gather to chat, drink and enjoy a glass or two of wine – a little bit of Italy in the middle of Kent. The inside is very small – the front of the shop has a small bar where you can sit on stools and enjoy the ambience, and at the back there are two tables which can seat up to four guests each, and a further table for two where you can gaze out of the window enjoying a little bit of people-watching. The venue is so small that booking is essential for Friday and Saturday evenings, but during the week you can pop in any time.
We were bowled over by our welcome and how friendly and polite the staff were, and were even upgraded to a table in the back room. The blackboard has a generous selection of wines you can enjoy by the glass – not all Italian – a range of wines from a variety of different countries including red, white and sparkling.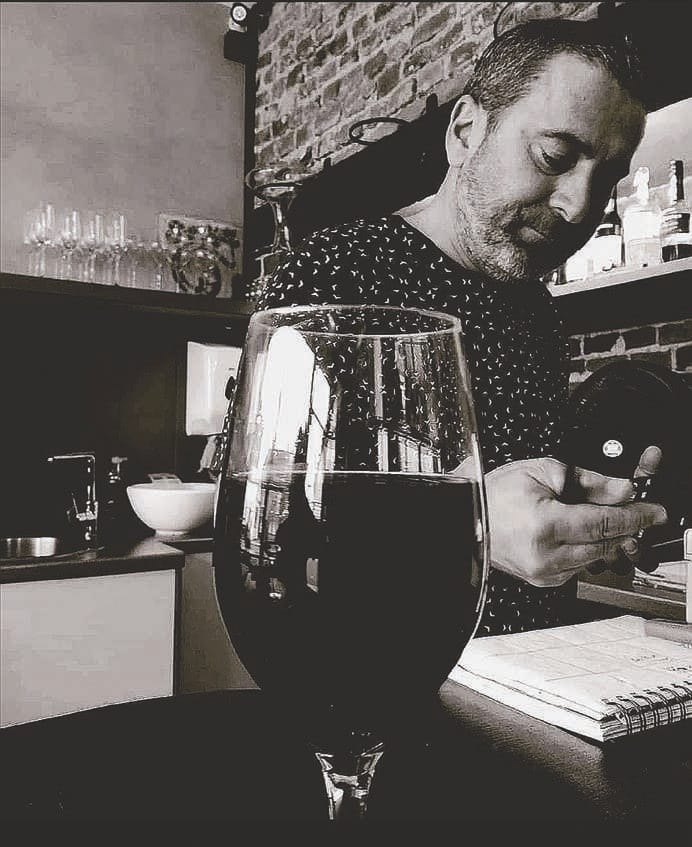 We opted for the Nerello to start – a blend of Nerello Mascalese and Cappuccio which are black grapes native to Sicily – mostly associated with the red wines from the volcanic soils around Mount Etna. Nerello Cappuccio is rarely made into a varietal and is usually used in blends with Nerello Mascalese to add perfume and colour and soften the tannins of this higher quality, but slightly harder-edged wine. Nerello Mascalese is often grown at very high altitudes on the volcanic soils of Mount Etna – some of the highest vineyards in Europe – and the cooler temperatures enable the grape to develop slowly over the ripening season to create immense character and depth. Our wine had fresh red fruit aromas, a herbaceous character, a touch of earthiness and excellent minerality – perfect to complement our Italian fare.
We were savouring this delicious wine when our plate of charcuterie arrived – cold meats, a variety of Italian cheeses, bread, and paté served with a hefty dose of smiles. Whilst we worked our way through the food, we were thinking of which wine to try next and, as we were in Italian mode, we thought we'd stick to Italian wine. They didn't have any more Italian reds on the blackboard, so we asked what else they had and hey presto, a magnum of Primitivo arrived – oh, sorrow, we were driving!
Primitivo is mostly grown in Puglia in Southern Italy – in fact it is the same grape as Zinfandel, famous in California. It is a black grape variety frequently associated with the denomination Primitivo di Manduria DOC. A classic Primitivo is high in alcohol and tannin, intensely perfumed with black fruit such as plums and cherries and can age for many years, which helps to soften the tannins and integrate the flavours. Primitivo has experienced a revival recently, partly due to the fame of Zinfandel across the Atlantic.
The wine we had did not disappoint – deep purple in colour, beautiful soft black fruit, ripe, well-integrated tannins which were silky smooth, with a touch of spice such as nutmeg and a hint of vanilla from the barrel ageing. Although the alcohol was high – I didn't see the label but would estimate it at around 14.5% – it didn't burn the throat because it was so well-integrated with the intensity of the fruit, coupled with good acidity, so that it slid down just a little too easily!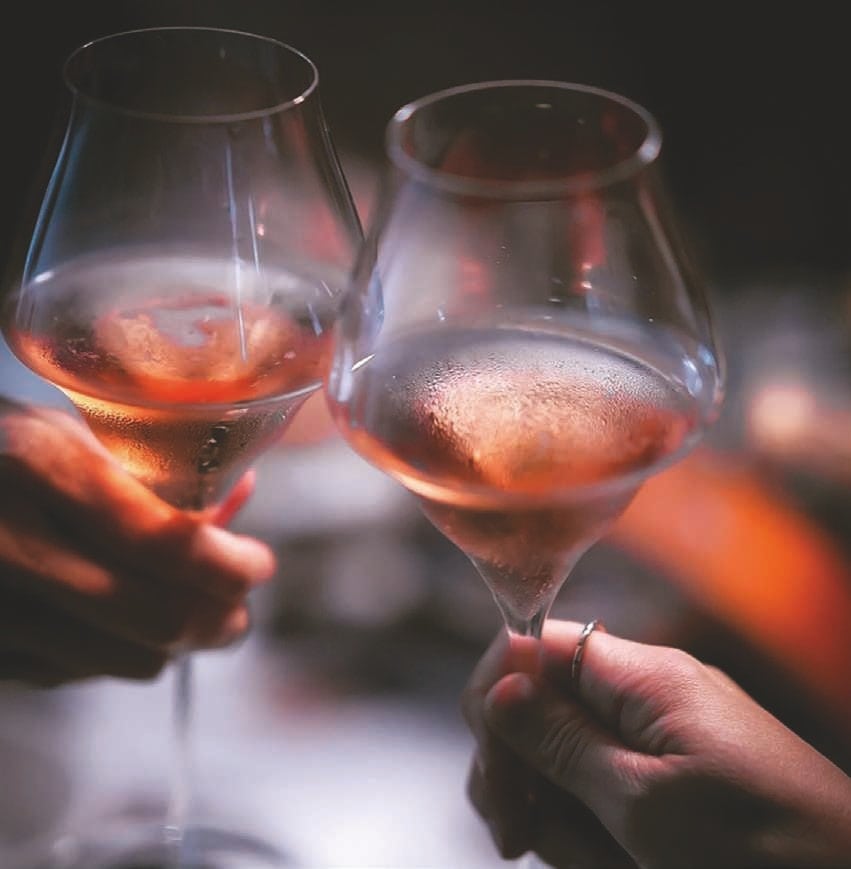 It is true that magnums are better than standard bottles for maturing wine (not only Champagne) because, with twice the volume of a normal bottle, the wine matures more slowly and develops more complexity as it ages. This was definitely the best Primitivo I have tasted and we wanted to buy the bottle, but sadly this was the only one they had and naturally they would want to offer it to other guests. We keenly await the one on order but are told it might be a while.
The consistent positive online reviews for Vino are truly well-deserved and if you fancy a couple of hours relaxing after a hard day's work, popping in to buy a bottle to take home with the pizza or other takeaway, or spending a couple of hours with friends in the evening, then Vino will make you feel most welcome. Our time at the table was coming to its end, and the place was beginning to fill up with Friday night customers ready to relax and enjoy a glass or two of wine to wind down at the end of the week. We will most certainly be back. I think we'll take the train next time, though!
Rowena Hawtin (Dip WSET)
www.vinofaversham.co.uk
Tel: 01795 531875
9 Court Street, Faversham ME13 7AN