Why do we Feel so Intimidated Around Wine?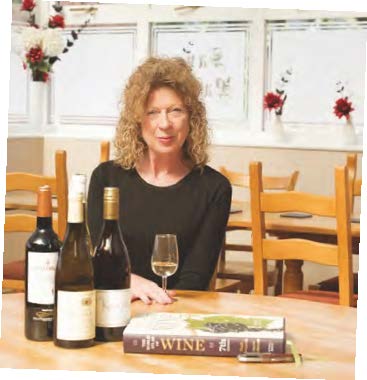 When people ask what I do, and I tell them that I work in wine, they often reply: 'Oh, I don't know anything about wine!' Often that person feels as if they should know something! But why?
Firstly, to many people wine may seem a little 'highbrow' – conjuring up images of very expensive bottles of wine from certain famous regions in the world, and very knowledgeable experts talking about the merits of a particular wine or vintage. This is only true for a very small proportion of wine sold in the world. Wine is meant to be drunk to be enjoyed – it is a pleasure, after all!
Secondly, although wine may have a snooty image it is an agricultural product. It comes from the earth, and many of the growers and producers all over the world are farmers who will be wearing muddy wellington boots as they work in their vineyards – not a designer suit in a swanky tasting room.
Thirdly, foreign terminology can put many people off. Most beginners will start by looking for the grape variety they enjoy, which is written clearly on the label – common practice in the New World. In the Old World (or Europe) wines are normally labelled according to the region from which they come, and this is NOT ENGLISH. Help!
For example: Moulin a Vent, Rheinhessen, Barbaresco, Macon Villages etc… but please don't let that stop you from trying the wine. Yes, there are commonly-used words that describe wine such as complexity, acidity, structure, tannins, length and terroir and they all have their place; but they aren't essential to trying and enjoying a bottle of wine you haven't drunk before. The more often you look at the labels and try to understand them – the more familiar you will become and less intimidated.
Finally – when you think about it – how did you get to know the foods you like and dislike?
By trying them. Why not do the same with wine? The more you drink, the more you know, so don't let your fear of wine prevent you from exploring all those lovely wines that are waiting for you.
Please visit my Facebook page for my latest events, tips, videos and up-to-date information on the latest wines around.